I like to walk and I like sidewalk cafes (see a previous post). But when push comes to shove (luckily it didn't here) and both try to occupy the same city sidewalk, I side with the pedestrians.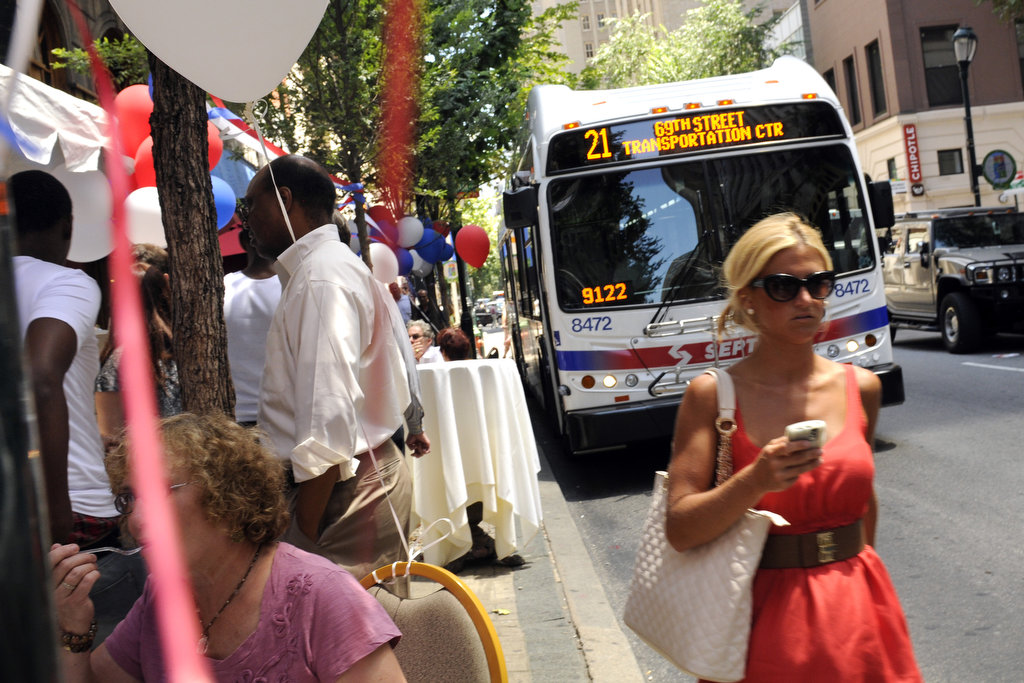 Le Bec-Fin, Philadelphia's world-renowned French restaurant, celebrated Fête de la Federation - known as Bastille Day in English - today by putting out balloons and streamers, sidewalk tables, and a really wide tent on the already narrow sidewalk along the 1500 block of Walnut Street.
What little space left on the sidewalk for the pedestrians was occupied by patrons queuing up for $4 crepes and $2 mini-pastries at their annual Sidewalk Festival. So everyone else was forced onto busy Walnut Street for a few hours, competing in the traffic lanes with cars, SEPTA buses, bikes, and delivery trucks.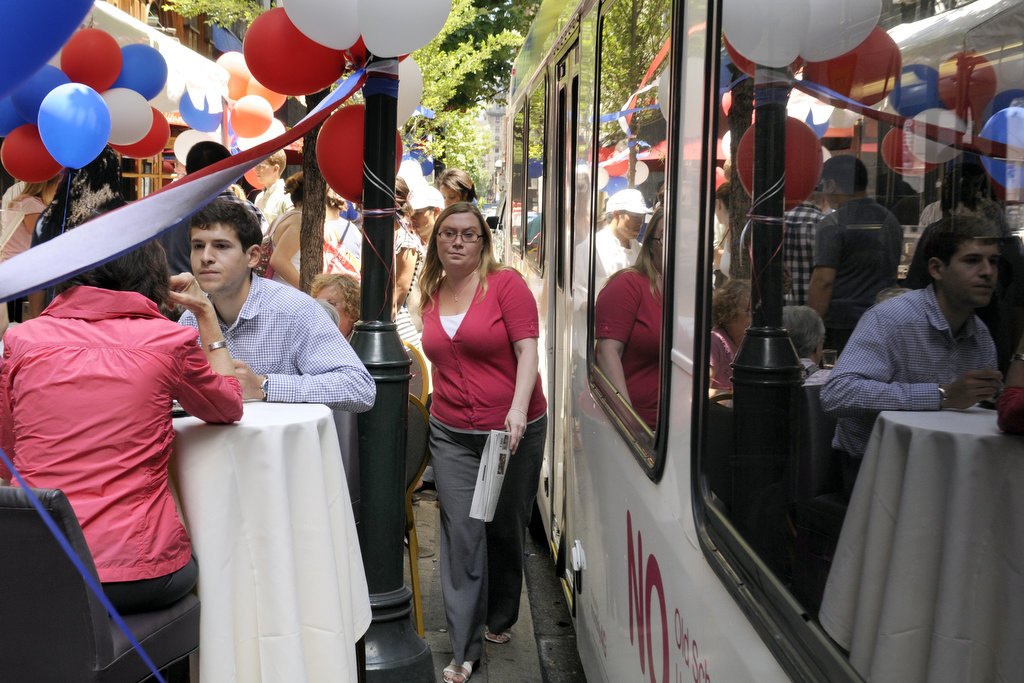 While I stood there amazed at the restaurant's (how do you say chutzpah in French?), Philadelphia deputy commissioner for transportation Stephen Buckley, passing by on his way from City Hall to a lunch meeting in Rittenhouse Square, stopped and asked to see the restaurant's permit.
"Looks like we okayed it," he said as I caught up to him after he continued walking, adding that the tent didn't exactly match the plans they submitted to L&I for the temporary license. "There is no way a wheelchair could get through," he said.
A restaurant manager promised Buckley he'd make more room, but I didn't see any change when I checked back an hour later.
The Official Philadelphia Code specifies that "On streets with a confirmed sidewalk width of thirteen (13) feet or less, at least five (5) feet of clear sidewalk space shall be maintained at all times to provide pedestrian access."