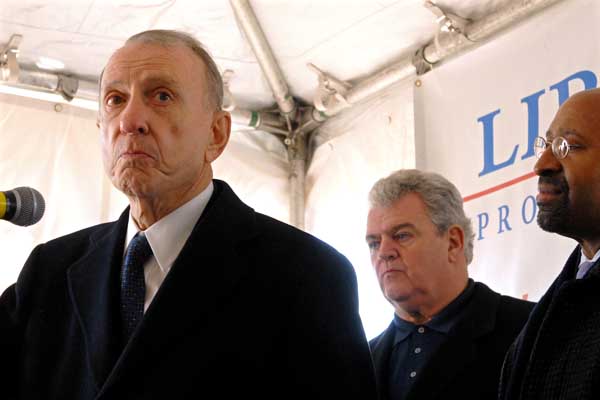 Making what's likely his last public appearance in Philadelphia after representing Pennsylvanians in Washington for 30 years, Sen. Arlen Specter took some final shots at Republicans in Congress.
Specter, along with Congressman Bob Brady and Mayor Michael Nutter, was at the Navy Yard for a ceremonial groundbreaking. He called the development project there "an example of what can be done" with stimulus funds and said it should "put the Republican-controlled House of Representatives on notice that there's going to be a hell of a fight, and cities like Philadelphia are going to win."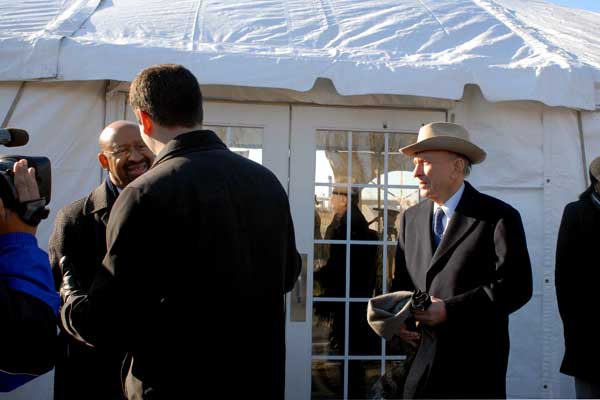 Then he waited for the mayor to finish an interview before leaving with him in his SUV.
Inquirer writer Diane Mastrull's story is here.