Scoring a Black Friday Trifecta-ThreeFer-Hat Trick, I was able to hit all three shopping categories - the ubiquitous big box stores, the specialty downtown storefronts, and the gigundo upscale destination mall.

I started at the Best Buy, Target and Walmart in the rain in South Philadelphia.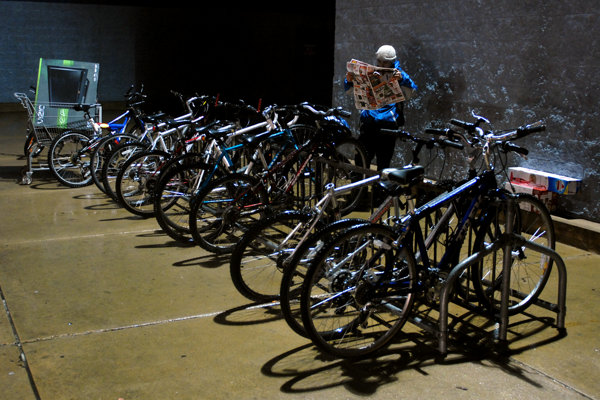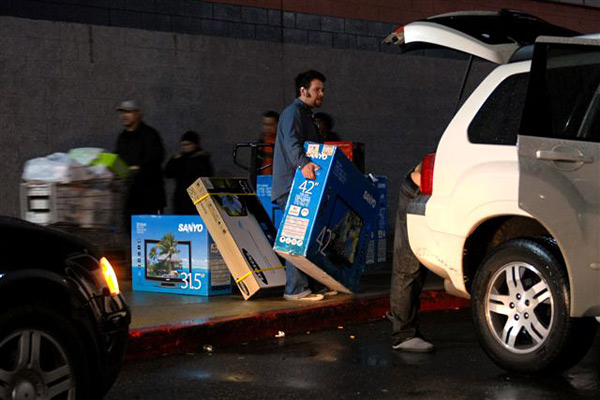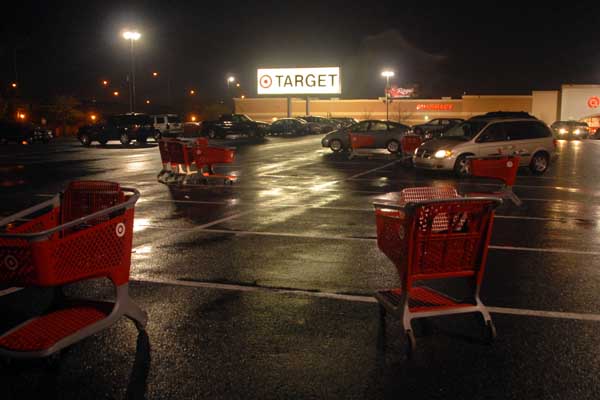 Then off to Walnut Street in Center City. A few stores had early morning openings for Black Friday, but for the city and the Philadelphia Parking Authority, it was just another work day. That meant NO PARKING on the street until after 9:30 a.m. Unless you're a cop protecting the i-Things inside the Apple Store.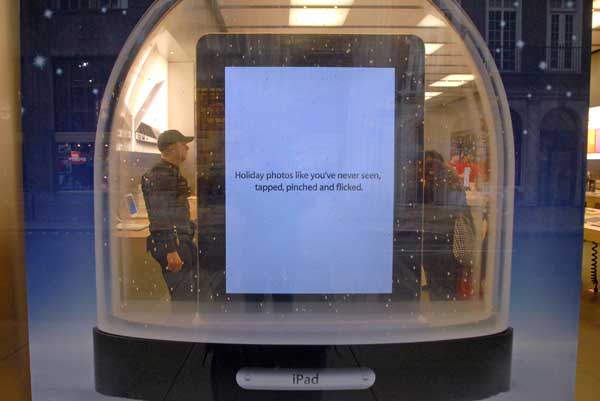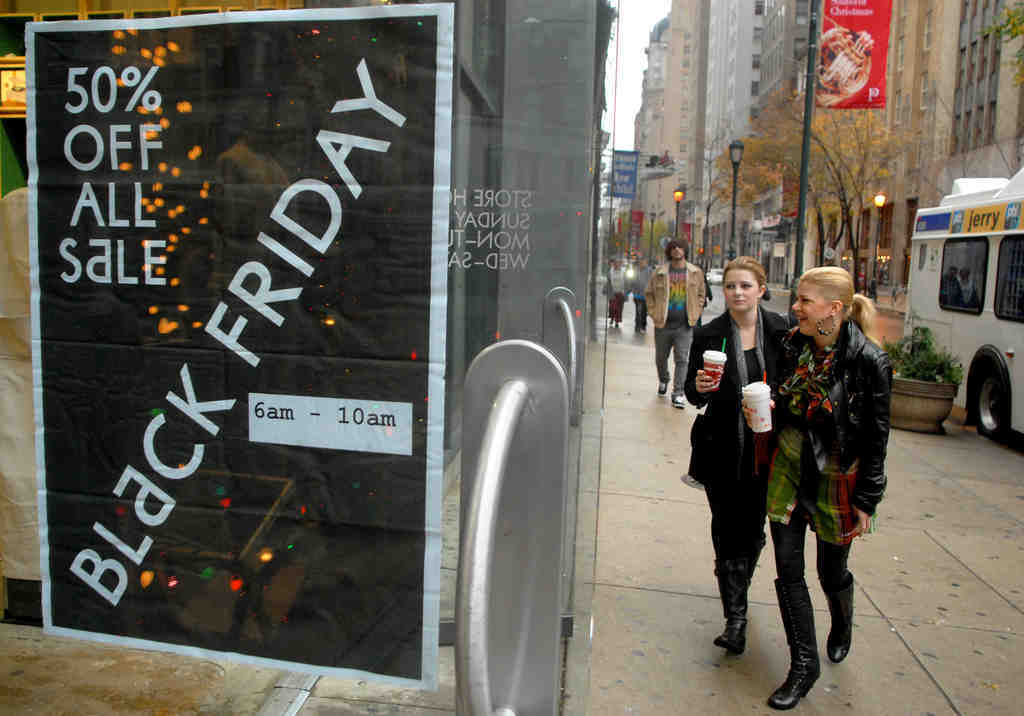 The drive out to the King of Prussia Mall, normally a Schuylkill Expressway headache wasn't that bad. I guess because by 9 a.m. everybody else was already inside the mall shopping.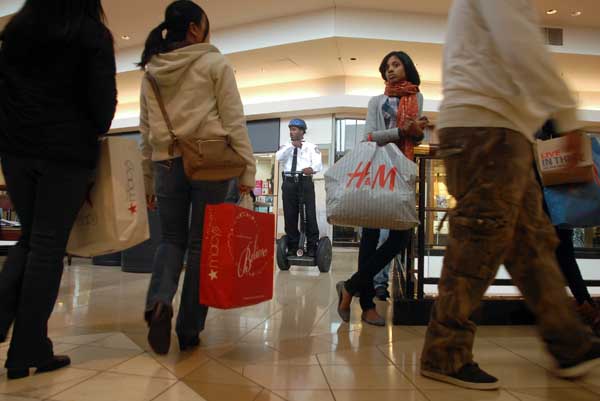 More photos in the Inquirer gallery.