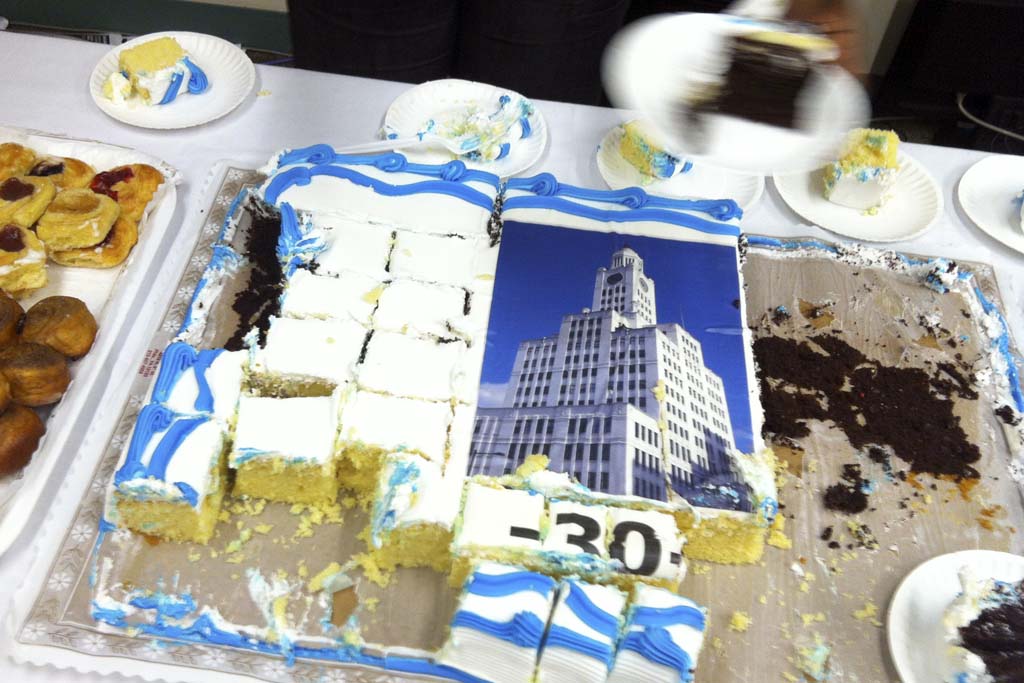 This has been a bittersweet week here in the alabaster tower on North Broad Street, as the Inquirer - and Daily News - make final preparations to move ino a smaller space in the old Strawbridge & Clothier Department store building at 9th and Market Streets.
I first visited The Inquirer Building in 1983, coming to Pennsylvania from Kansas City to visit my wife's family. In Philadelphia for the day, my new bride and her mother went shopping at Wanamakers, and I decided to walk to the Inquirer to visit a couple photographers I knew who worked there. I often stopped in at newspaper photo departments when I traveled. I was working for United Press International and had met many photographers while covering sporting and news events around the country.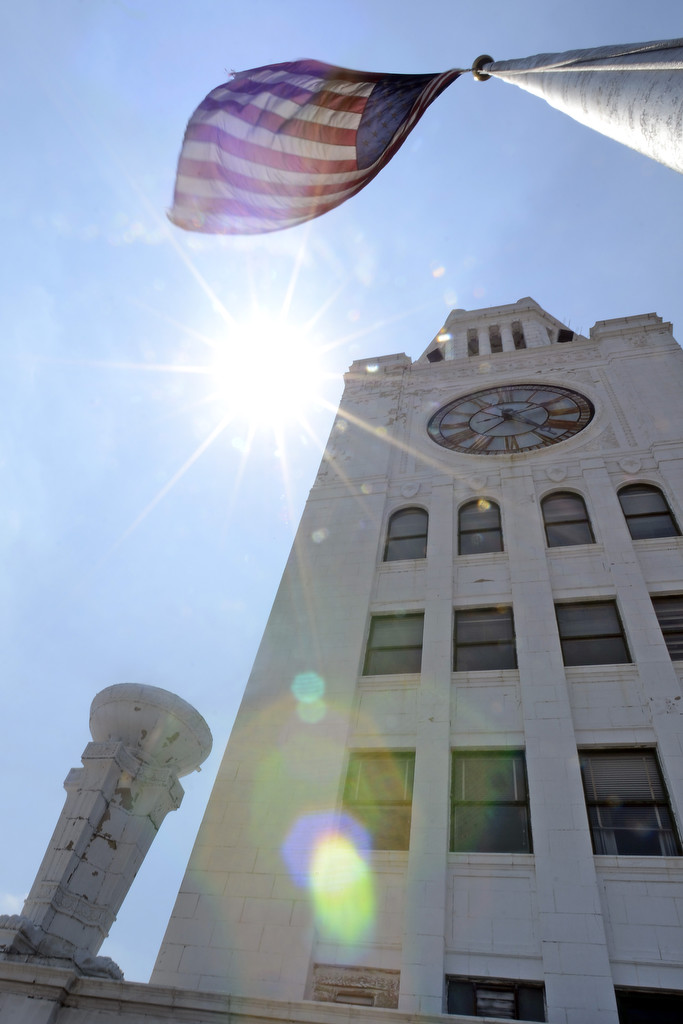 It was an easy walk, impossible to get lost. You walked toward the tallest building to the north - then afterwards, walk back toward the tallest building to the south - City Hall, right next to Wanamaker's.
I didn't know it that day, but I'd just entered the building that would be the place I'd end up spending more time than any other building in my life (once, while in my thirties, I figured so far I'd lived in over thirty different homes).
A casual chat in the hallway with AME for Photography Gary Haynes led to an invitation and another visit for two days of more formal interviews a month later. I didn't get that job (they hired a Pulitzer Prize winner), but a few months later, Haynes tracked me down on vacation in Minnesota and exactly 29 years ago today, July 5, 1983, I walked in the front door.
I parked in a visitor's space in the back of the building, but I was so proud to be starting work at what my wife called the "Great White Hope," I walked all the way around to the front door. I wanted to begin my Inquirer career by passing under the blue glass globe in the lobby, before taking the elevator to the fifth floor newsroom. I didn't want to start my first day as a staff photographer at one of the top newspapers in America by coming through the loading dock entrance.
In the years since, whenever I would feel down about work, or wonder if this was the day I'd be found out and have it all taken away from me, I could always repeat that walk from the employee lot, bypassing the back door, and holding my head high, stride through the front door. I would then know that I was a part of something wonderful. I guess that has always been the magic of the place for me.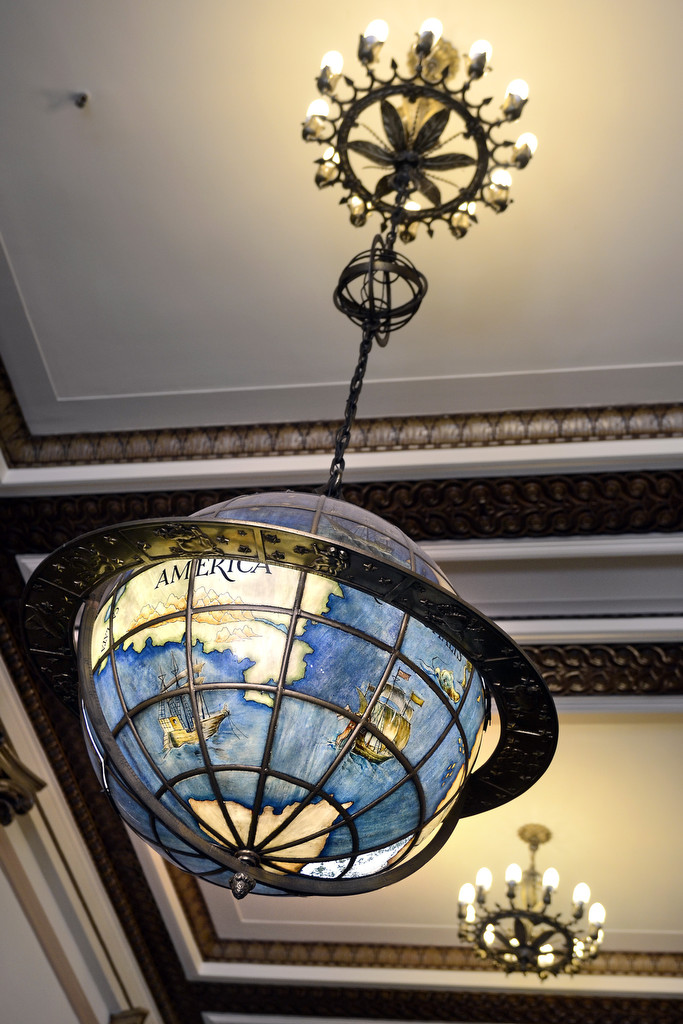 Of course it isn't the building that makes working at a great newspaper so special. As Pulitzer Prize-winning editorial cartoonist Tony Auth said when he left in March; "It's hard to convey to people who don't know newspapers what an joyful and exhilarating environment a newspaper is."
Come Monday, all of the smart, dedicated, talented, interesting, funny, edgy and irreverent and even intrepid journalists who now work at 400 North Broad Street will still be putting out a newspaper together every morning. That won't stop just because we'll all be working out of 801 Market Street.
I've recently been wandering all over the mostly now-empty big white building on North Broad Street, shooting for this past Sunday's story by Inquirer writer Alfred Lubrano on our saying goodbye.
Those mages can be seen in a gallery here, and a video of the workings of the clock tower and bells is here.
I had been up to the clock tower before, and once photographed the Fourth of July fireworks from one of the upper balconies, but I'd never climbed all the way up to the very top - inside the cupola. So i took advantage of security unlocking some doors to take a peek.
Climbing up the rusty ladder, I found a view, and four huge light bulbs, lots of moths, and a few dead birds.
It reminded me of an op-ed piece former metro columnist Clark DeLeon just wrote for the paper a few weeks ago. He relates a story about dead pigeons and one of those legendary newsroom characters, the old wire room clerk. You can read it here.
I found this old film processing chart from the early 80's (dated just a few months before I arrived) taped to an old pool equipment locker. That's where the really long (600mm, 800mm lenses) and exotic (Perspective-Tilt, fisheye) glass was stored, along with Leica's, a wideluxe, and underwater cameras were once stored so they could be shared by all the photographers in the department.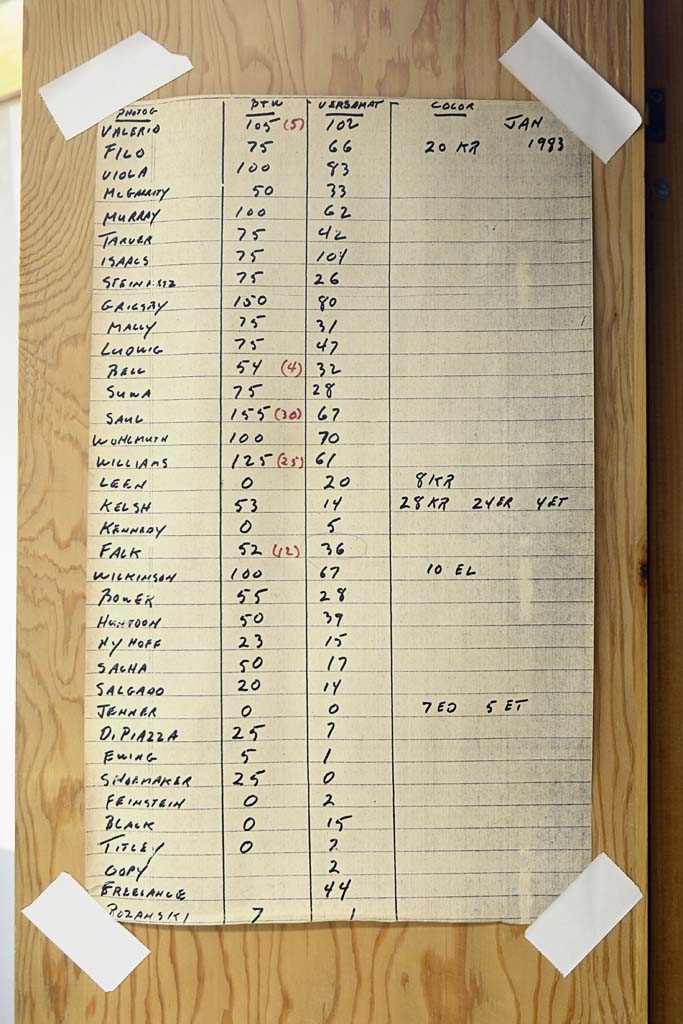 I'll be taking it with me on Monday into the new building. Someone, I don't know who, kept it, and already moved it at least three times over the years, as the current photography department has relocated that many times.
Walking up and down backstairs through the abandoned floors, I briefly felt like I was engaging in a bit of what's been called "ruin porn" in art circles; photographers drawn to old buildings and decrepit interiors, mostly in the rust belt. But this has been MY building for the past thirty years, so it's not exactly like parachuting into Detroit to capture decay (besides, I have familial rights there too. I once worked in the big newspaper building on West Lafayette Blvd. in their downtown a while too).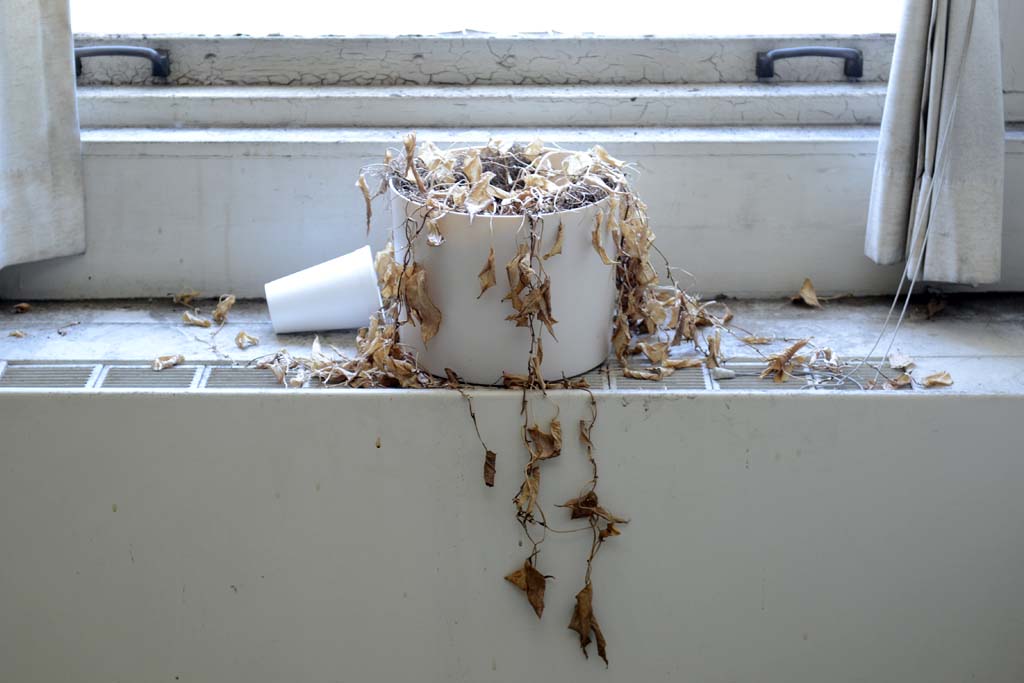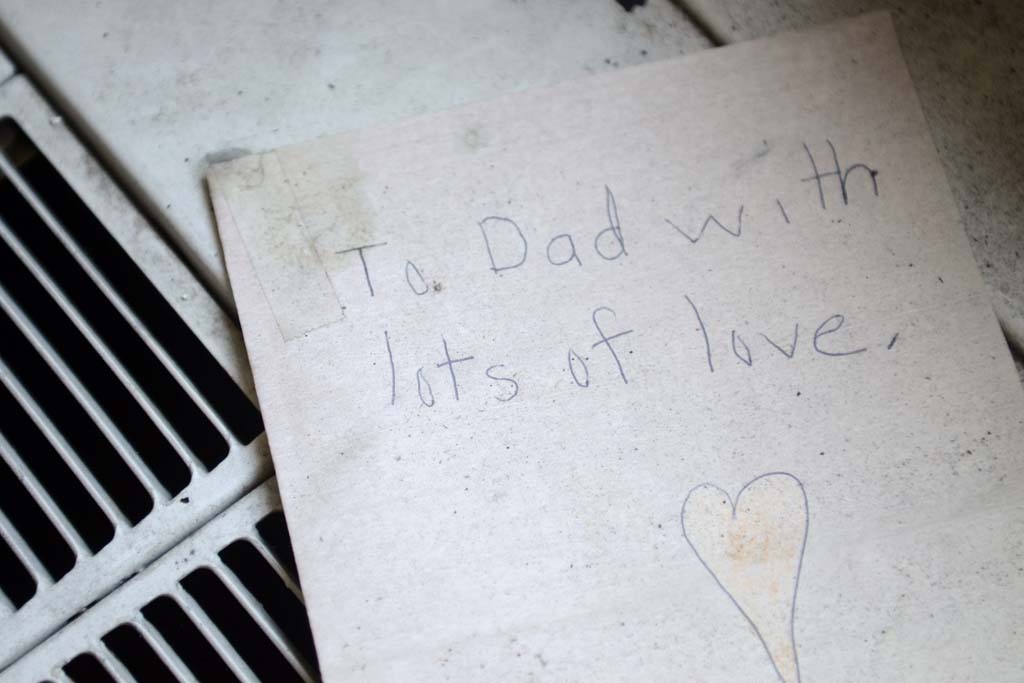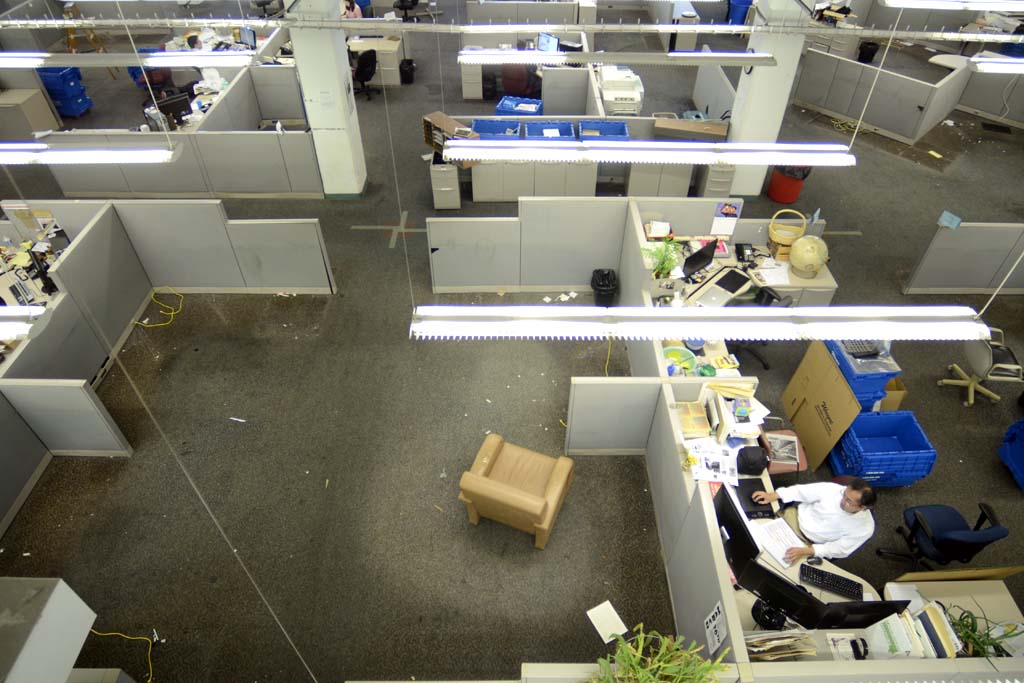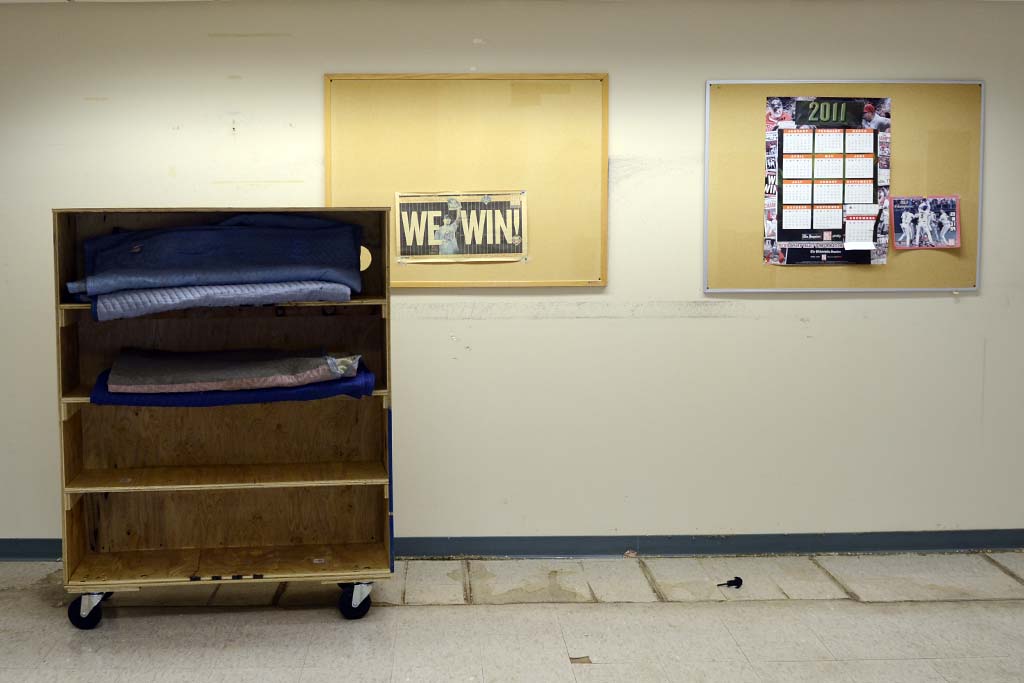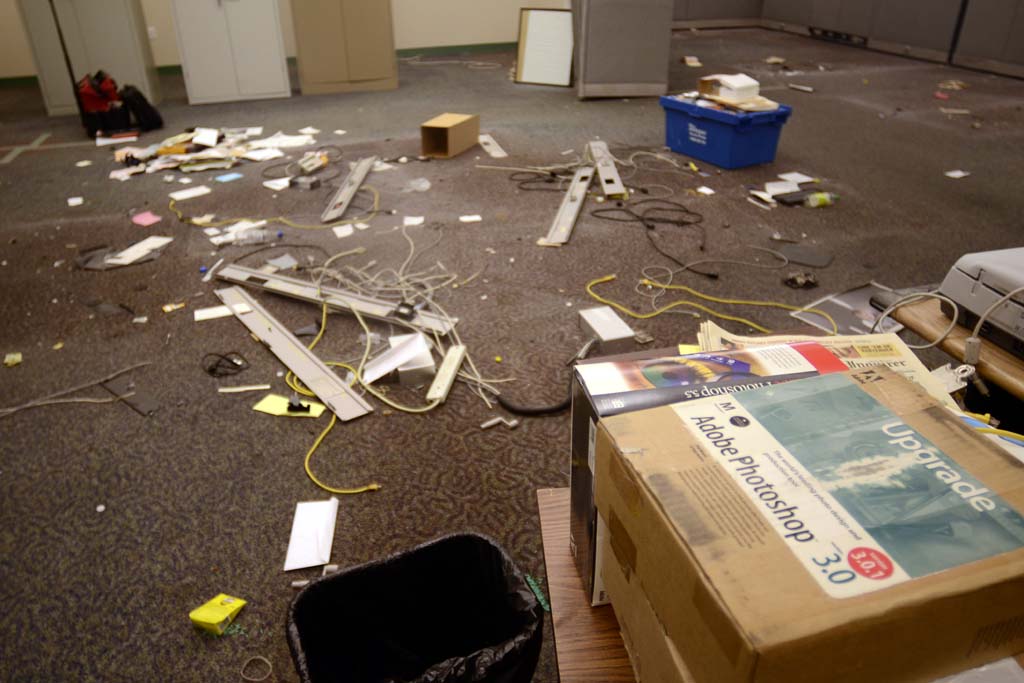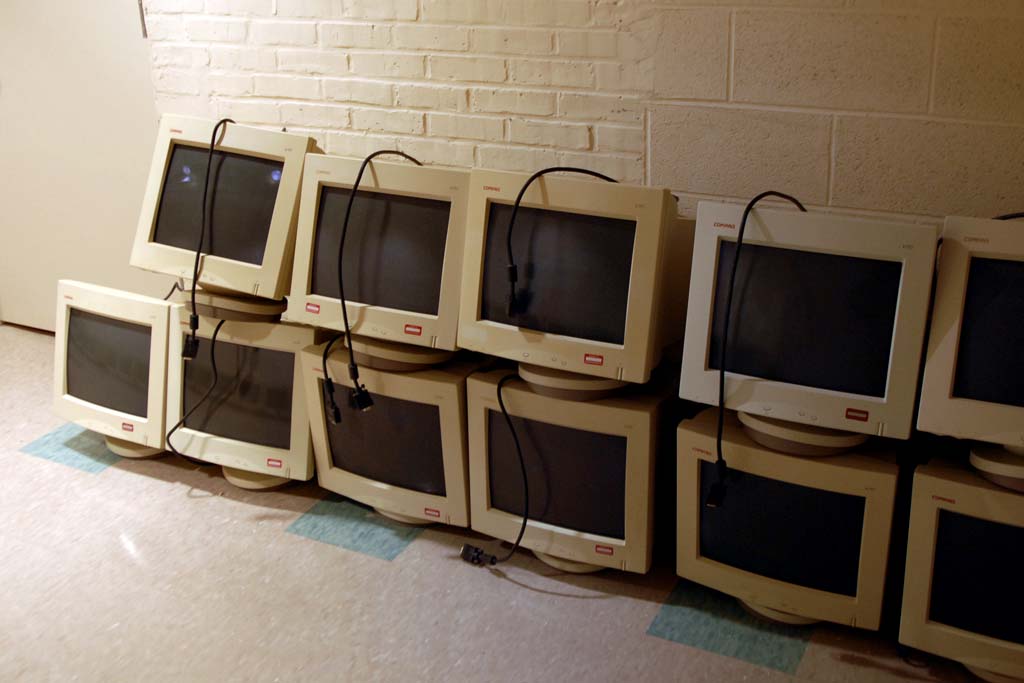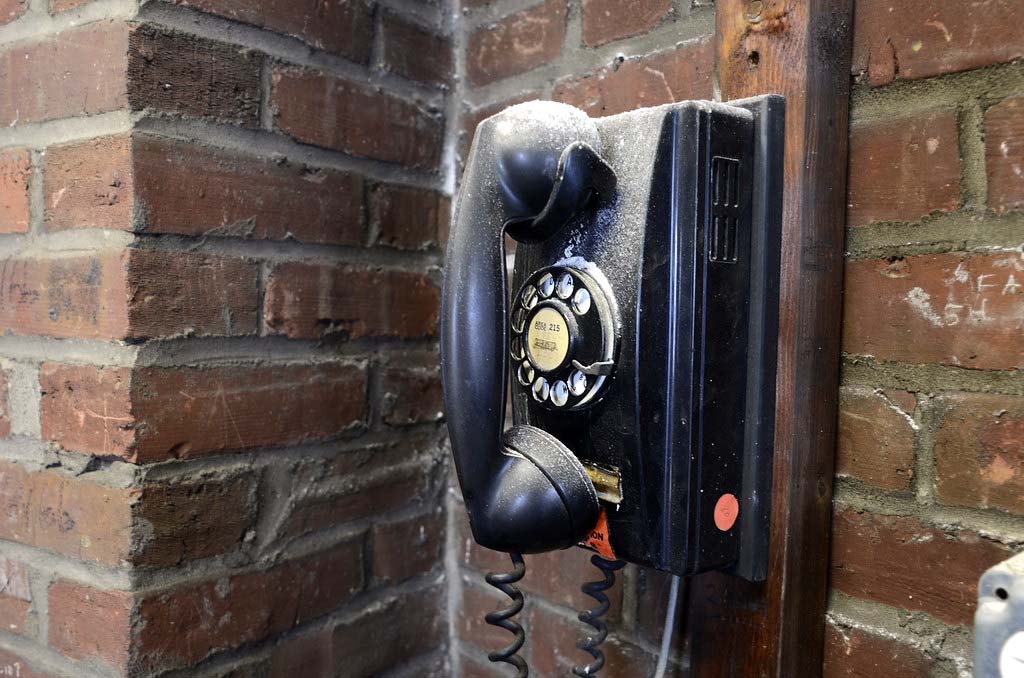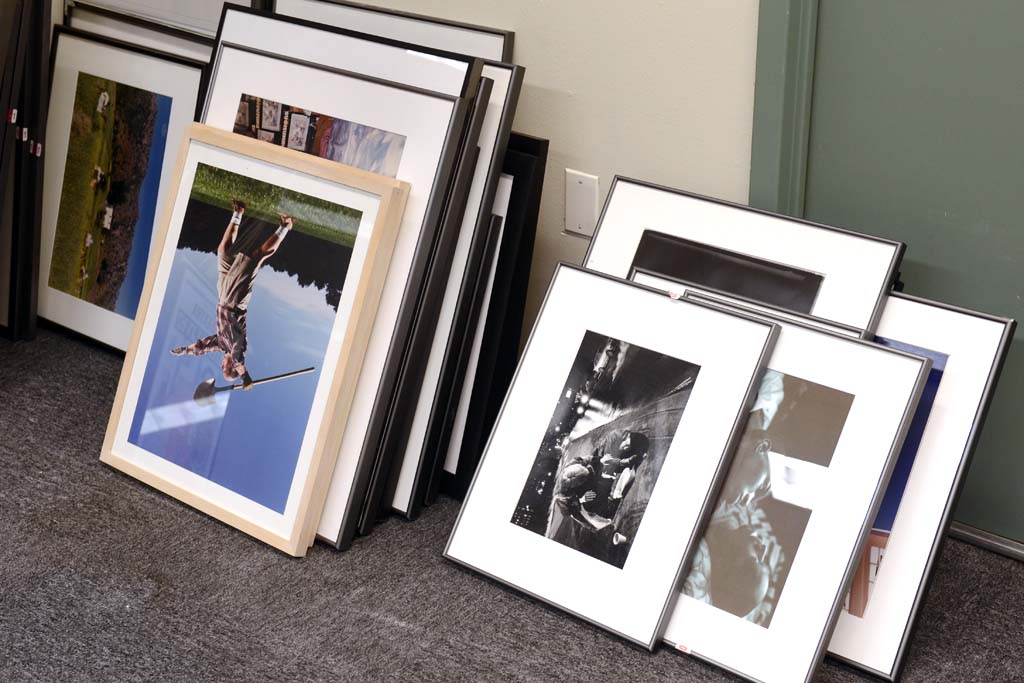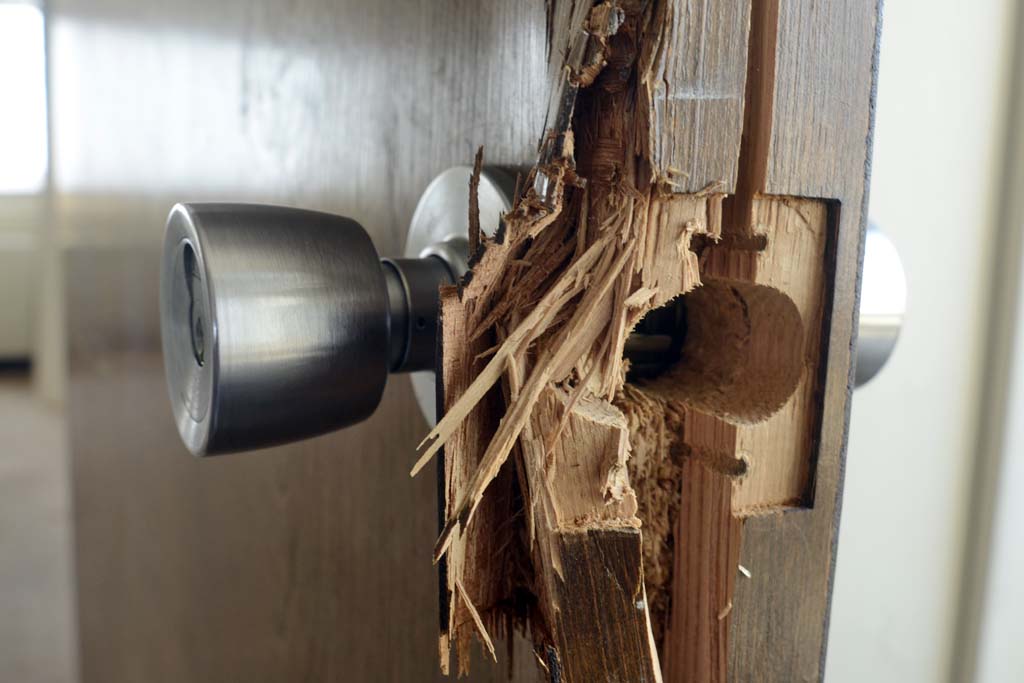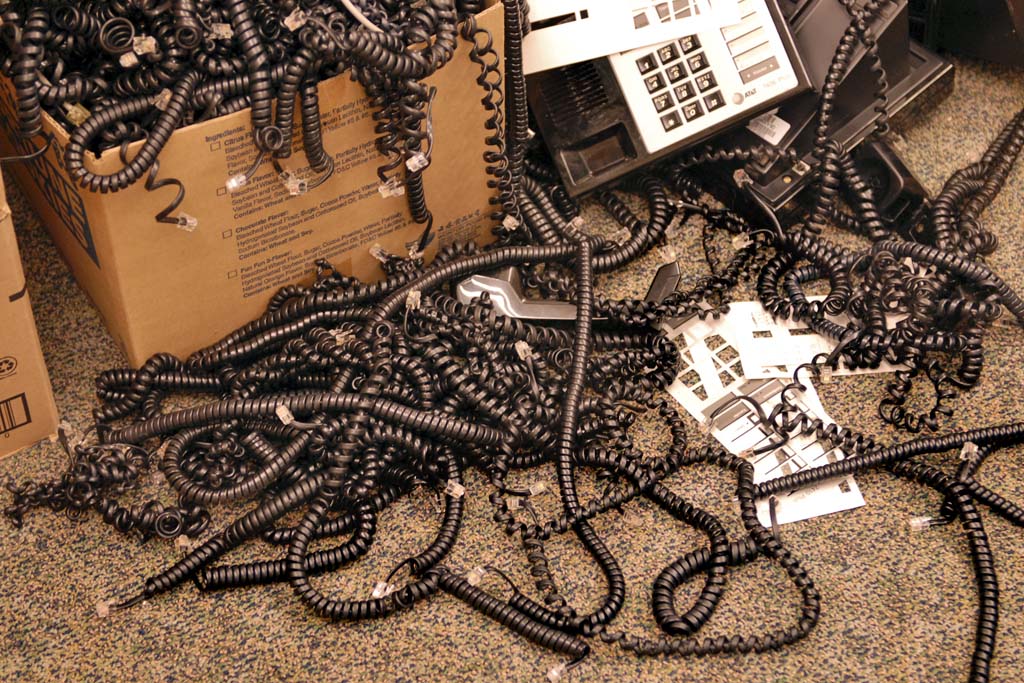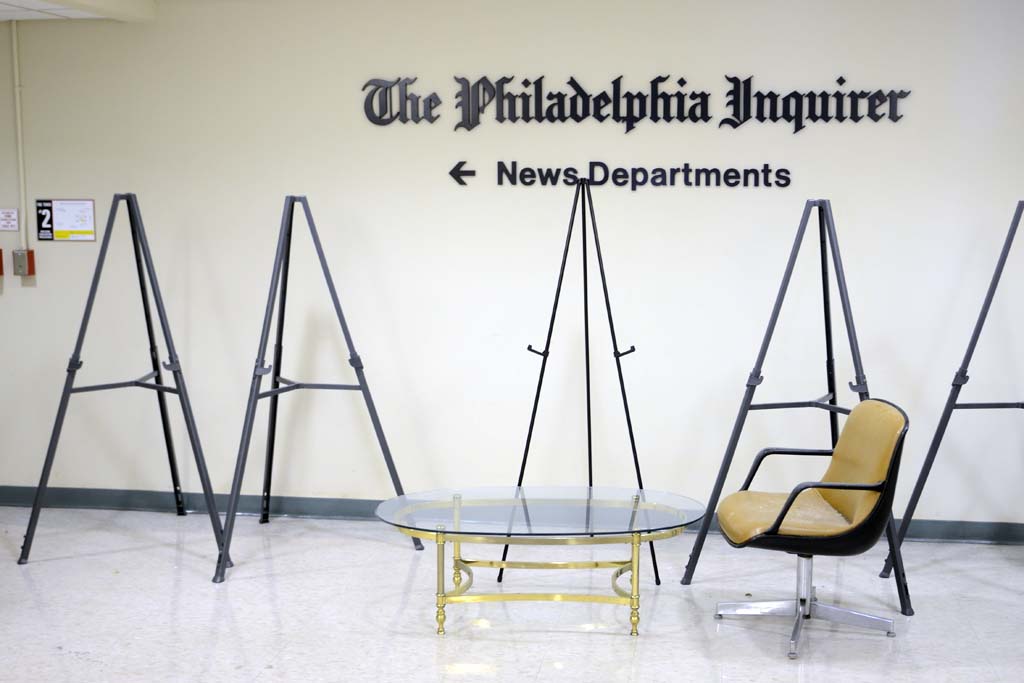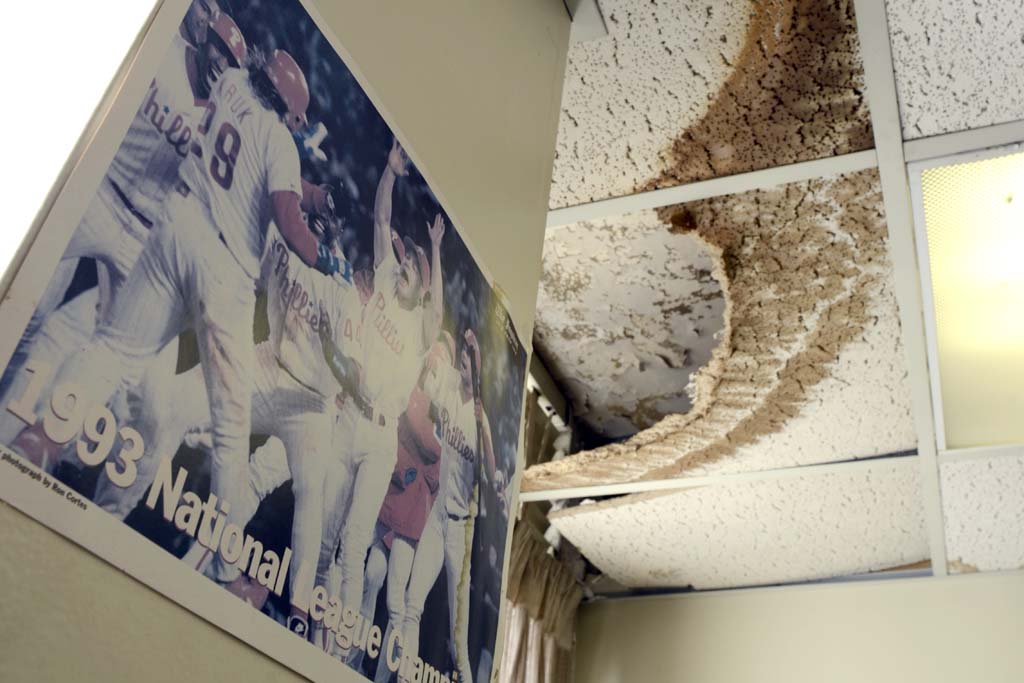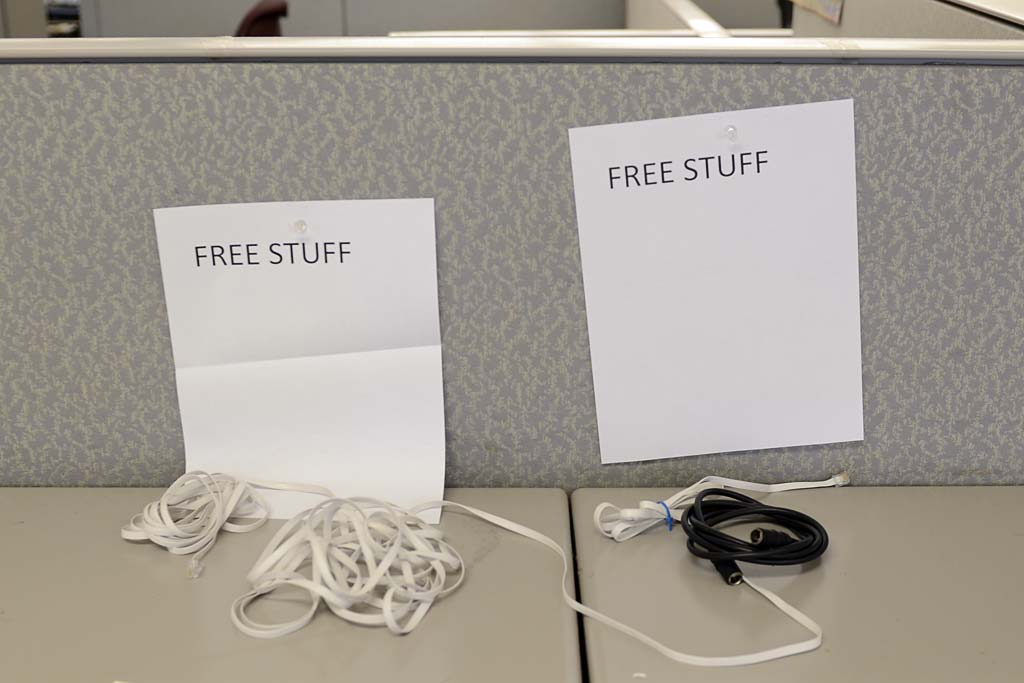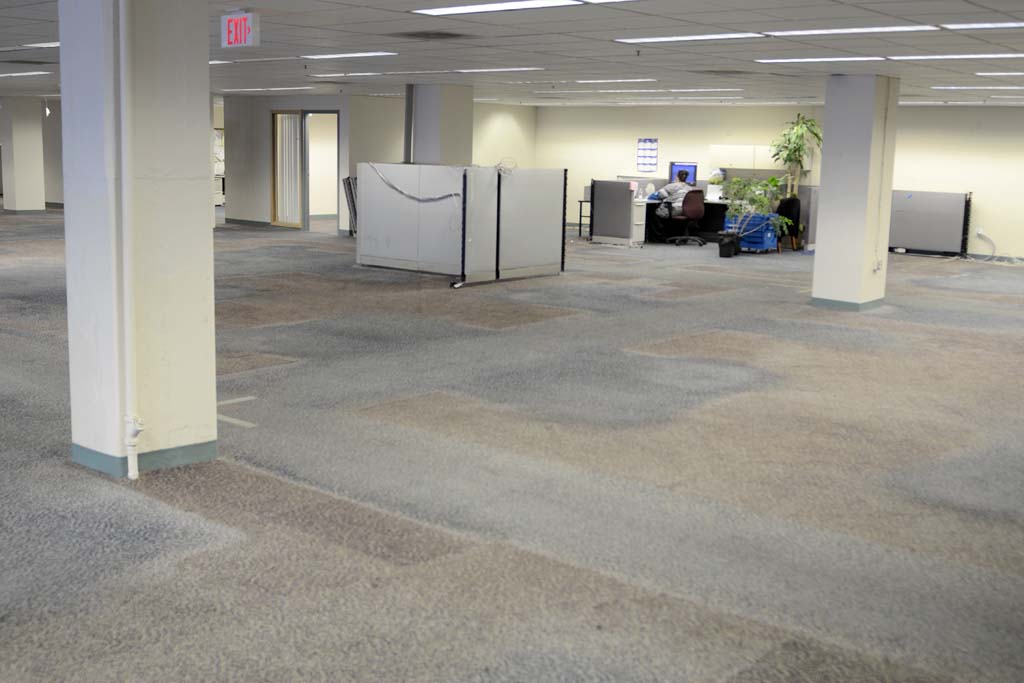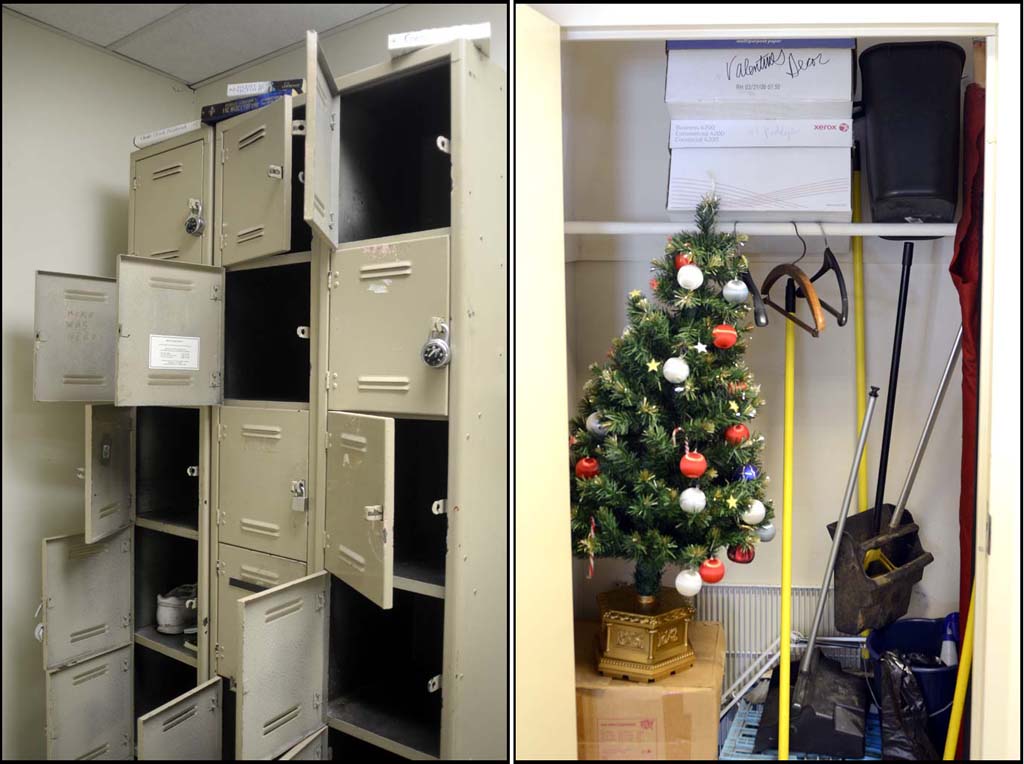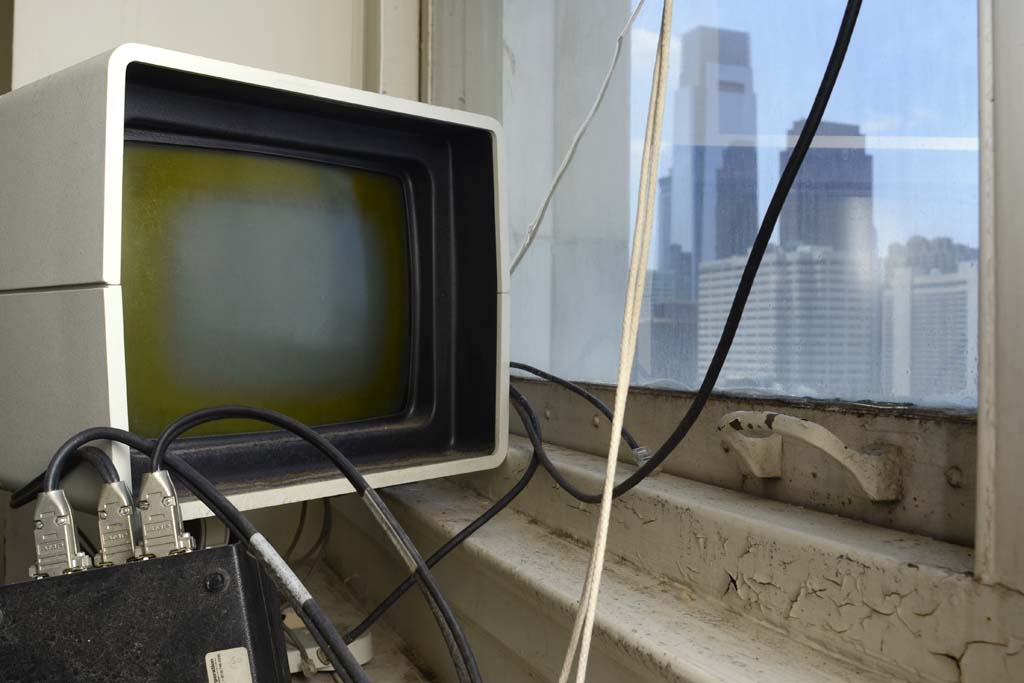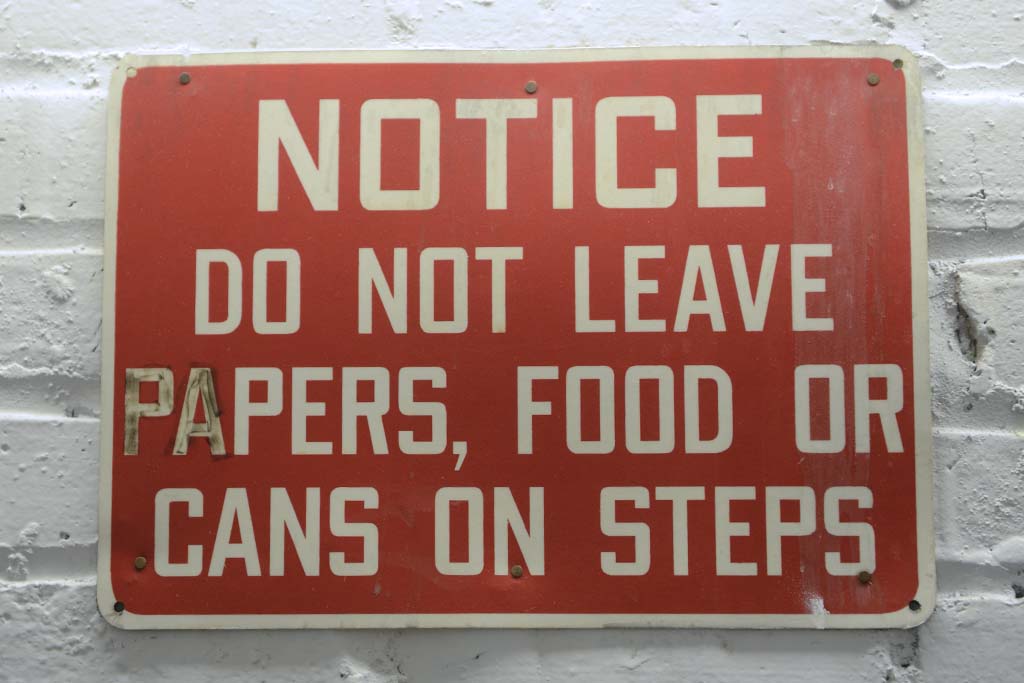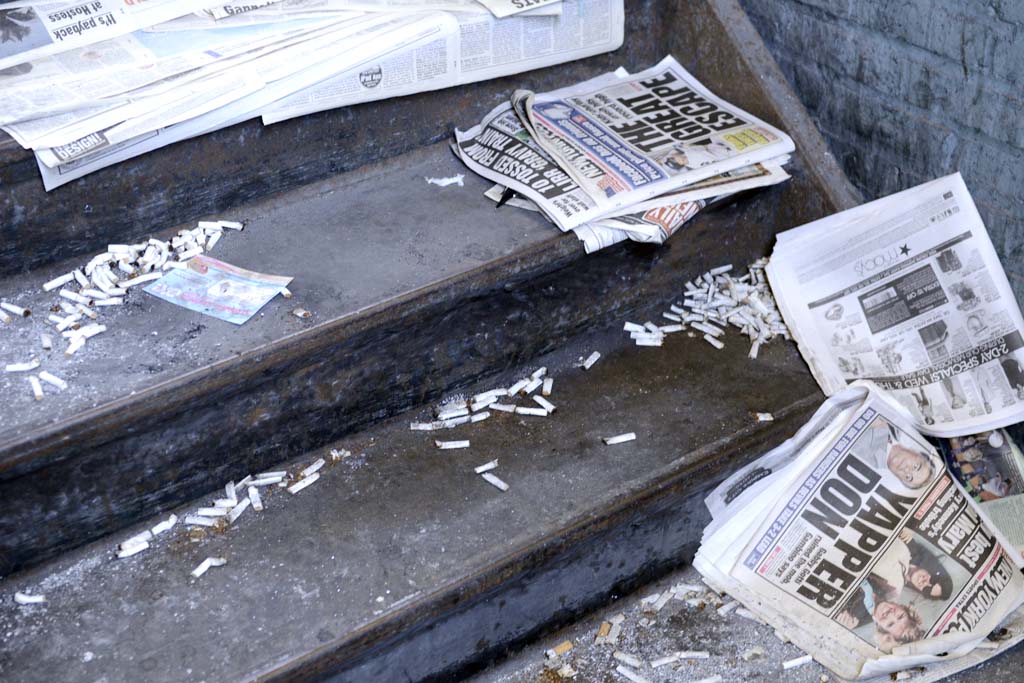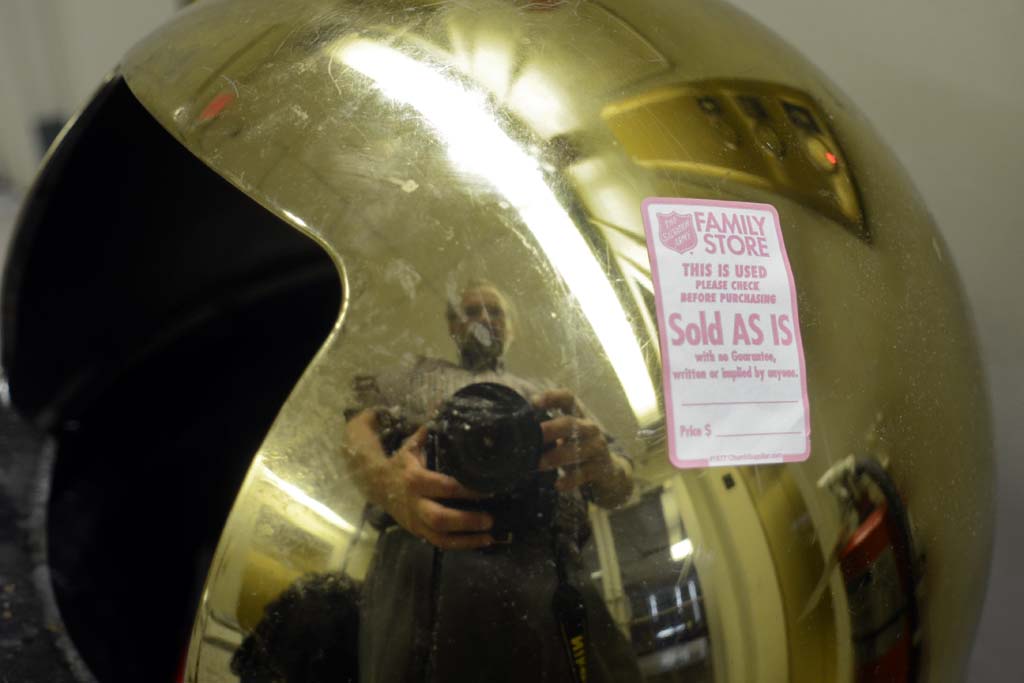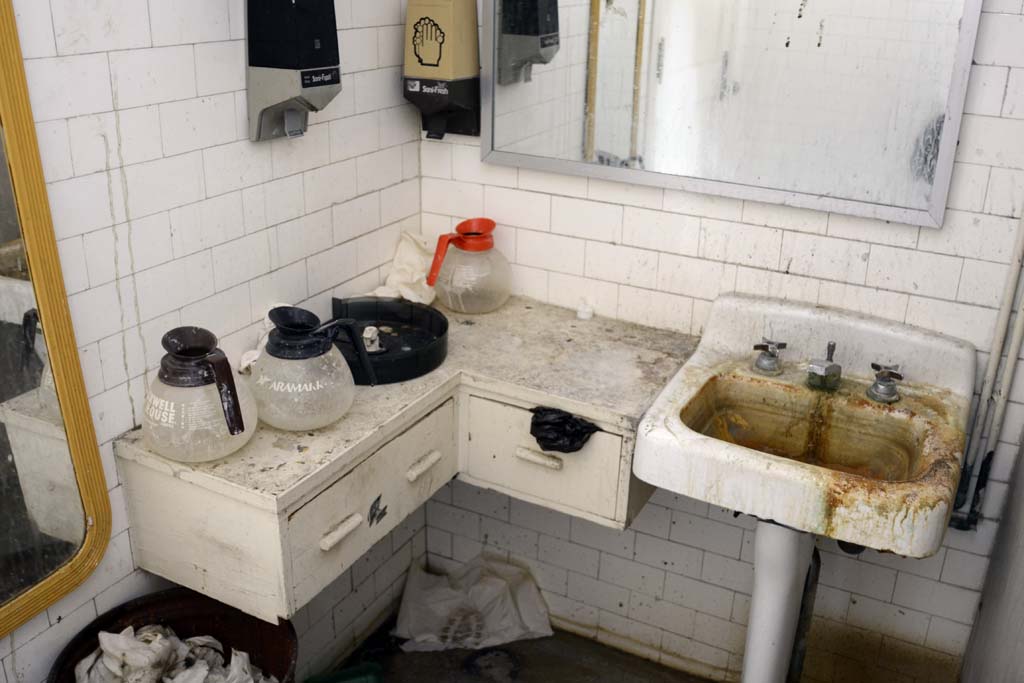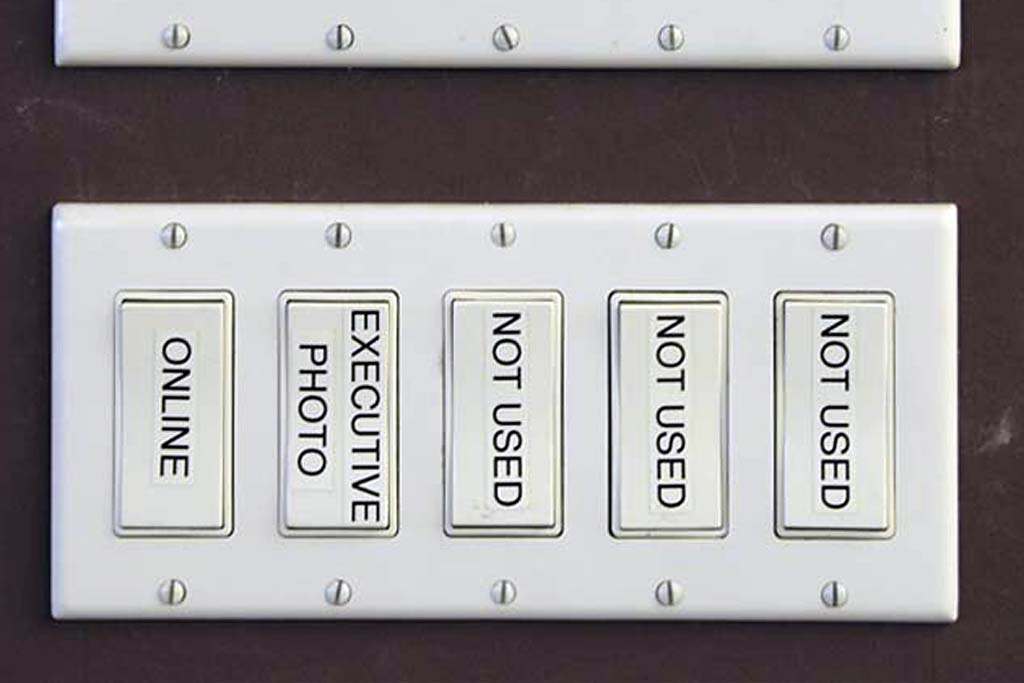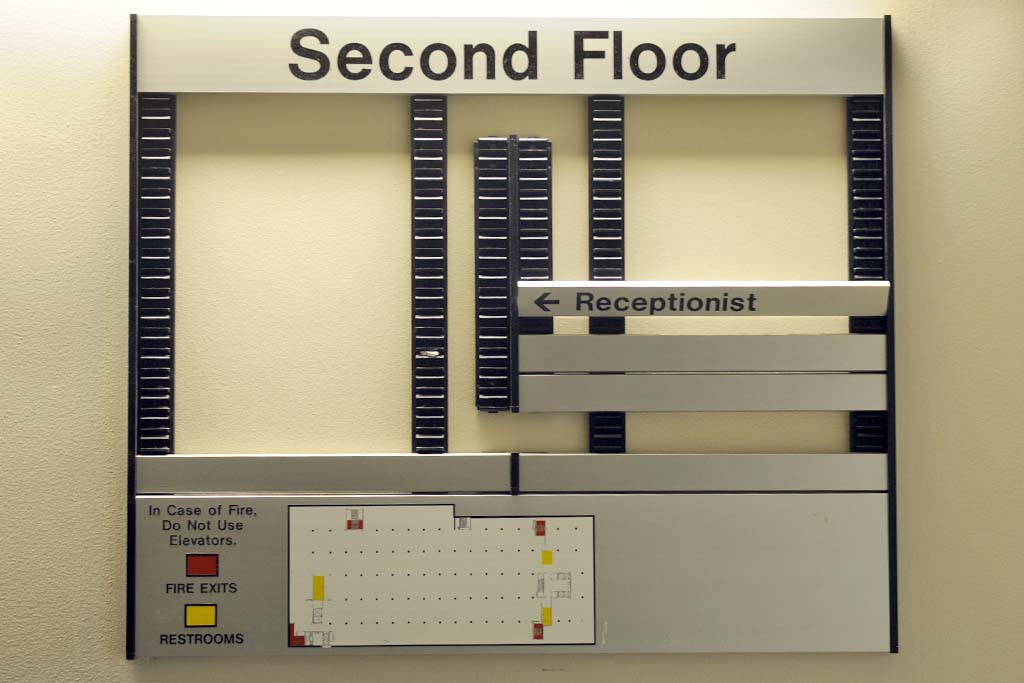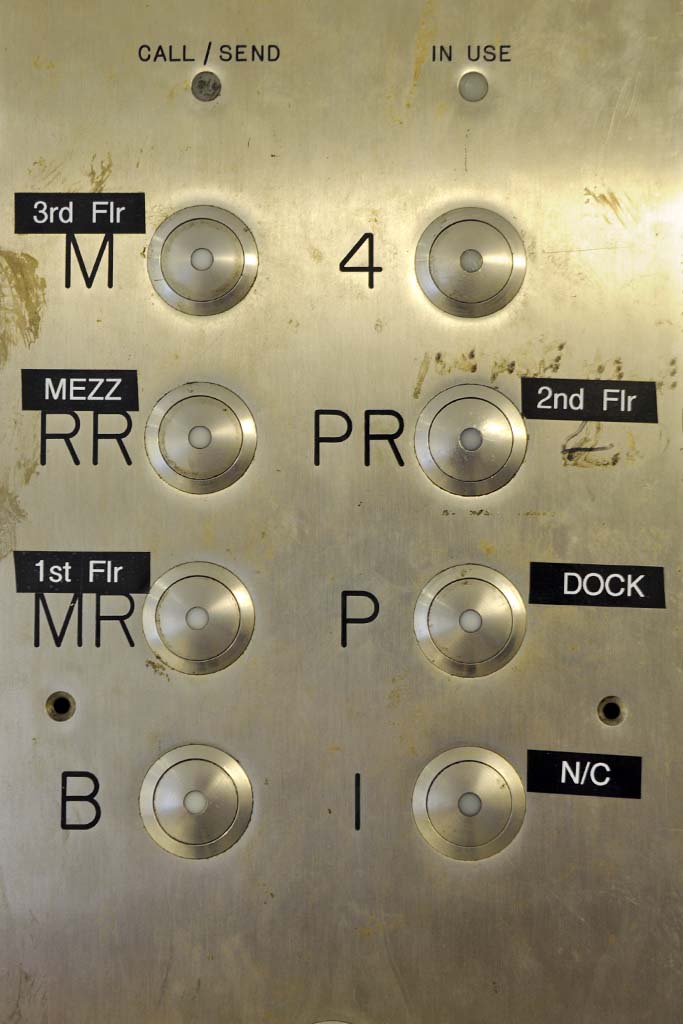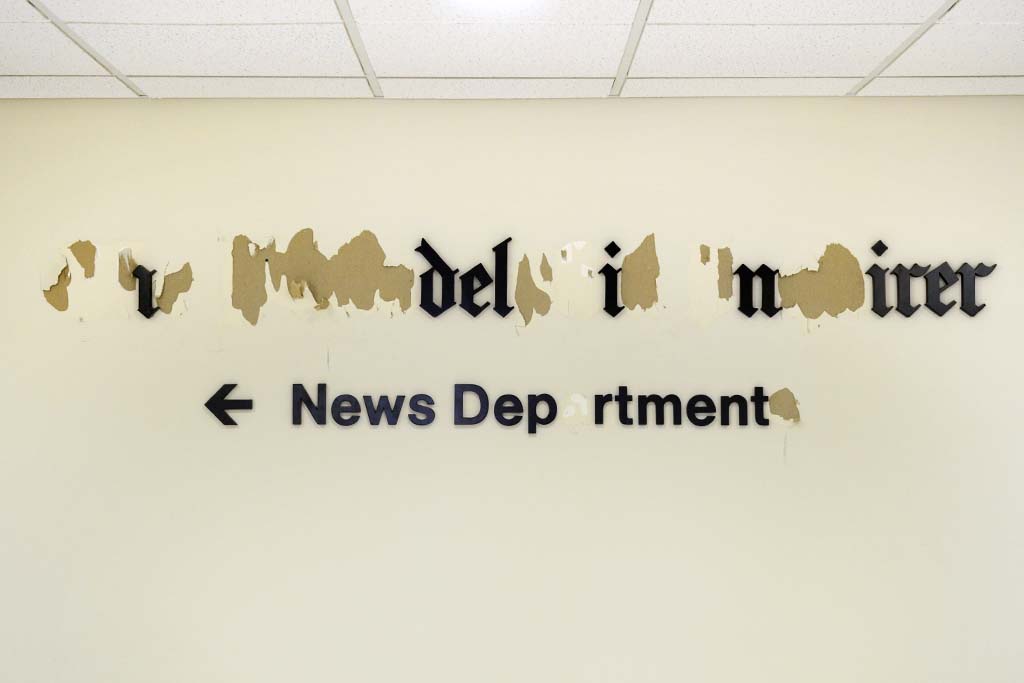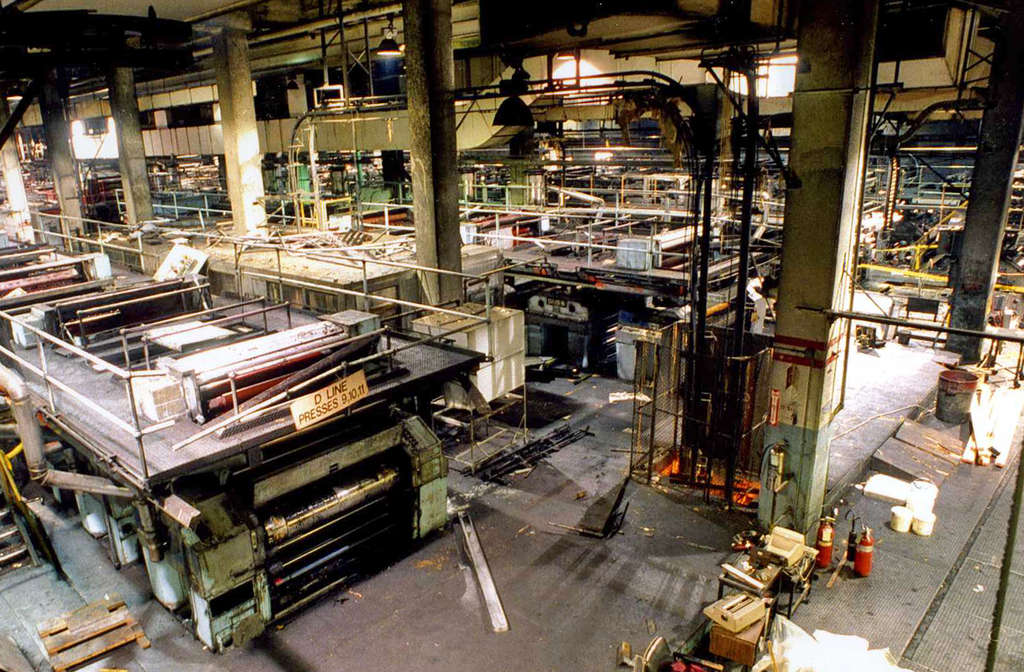 The Broad Street pressroom in 1995 after the new color printing plant opened in Conshohocken.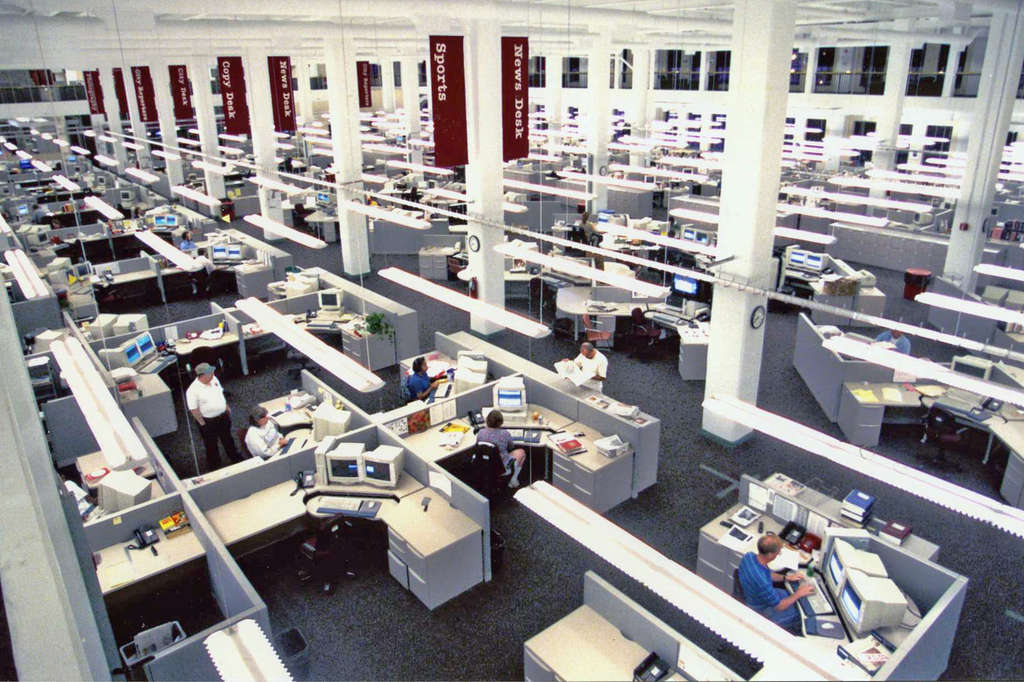 The Inquirer newsroom in 1997 after the staff moved into the old pressroom from the tower building.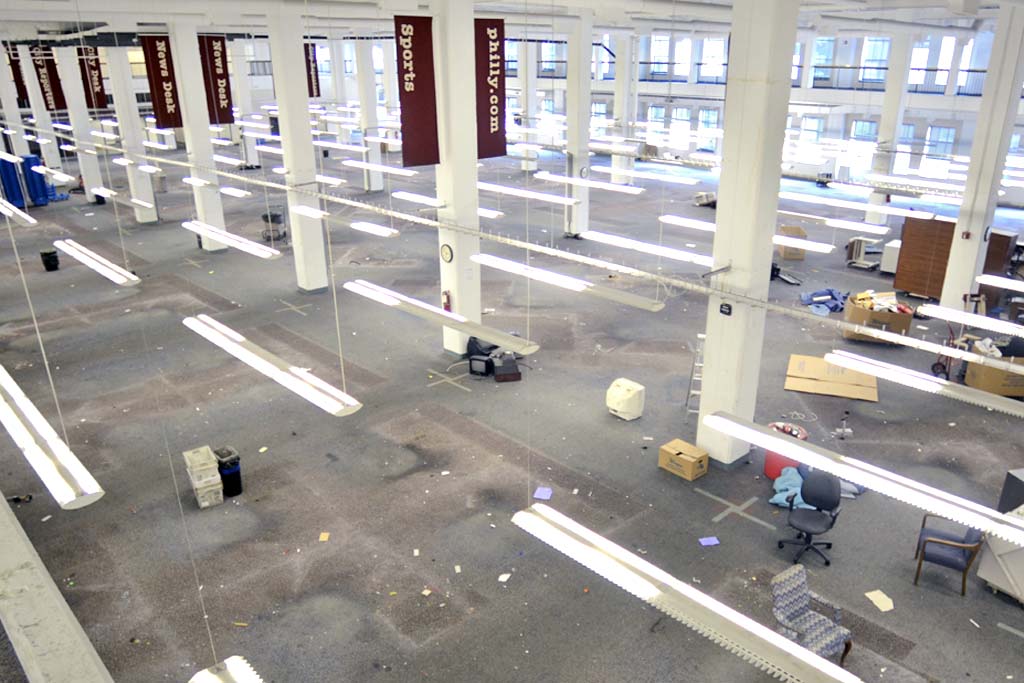 The Inquirer newsroom in July, 2012 after the staff moved to Market Street.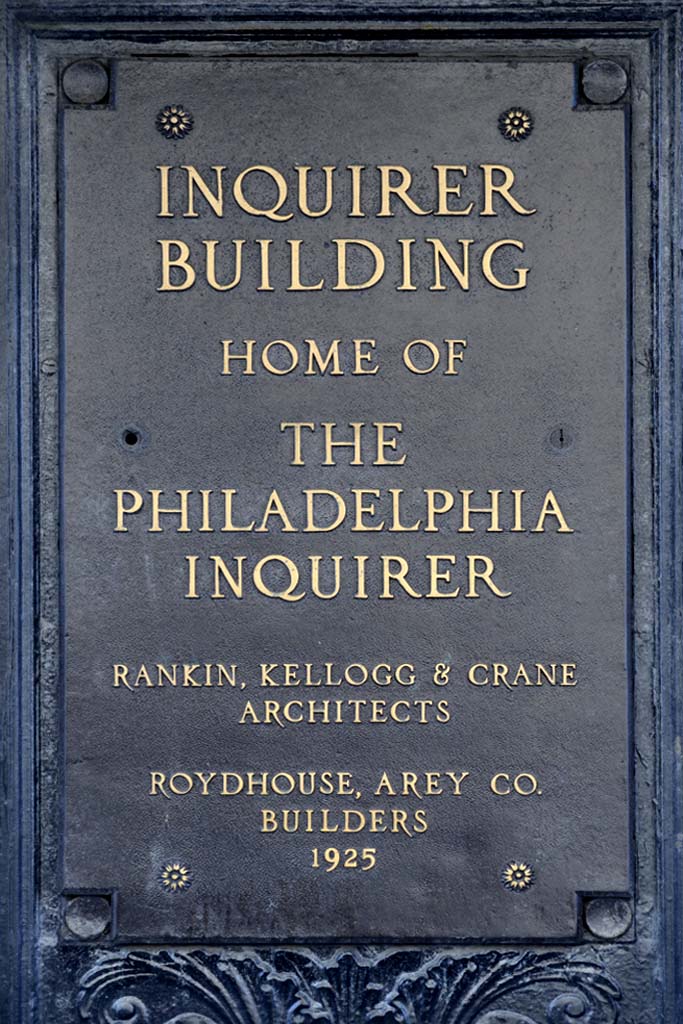 Goodbye, North Broad Street...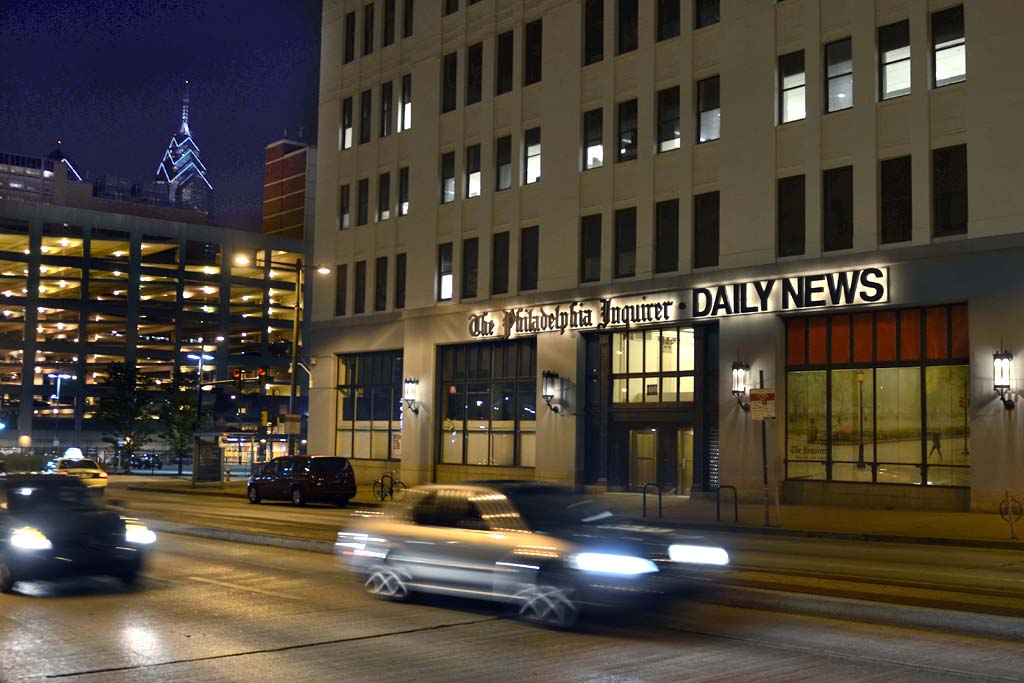 ...Hello, East Market Street.