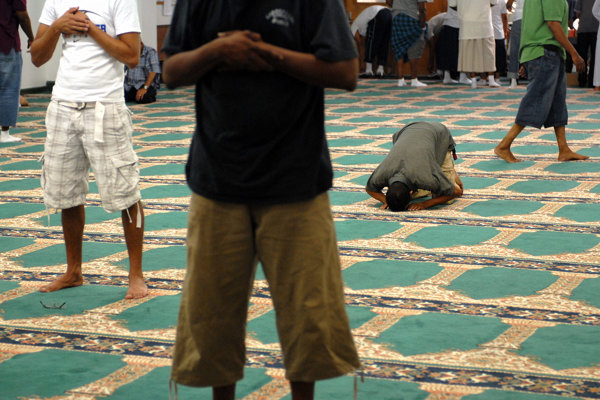 Over the years I've seldom ever been refused at a place of worship, even when showing up at the "last minute" asking for permission to take pictures, especially around the times of celebrations. I've always been able to knock at the door of a church, synagogue, temple, meeting house, shrine, chapel, mandir, or mosque and as long as I approach people the right way, find some kind of photographic accommodation.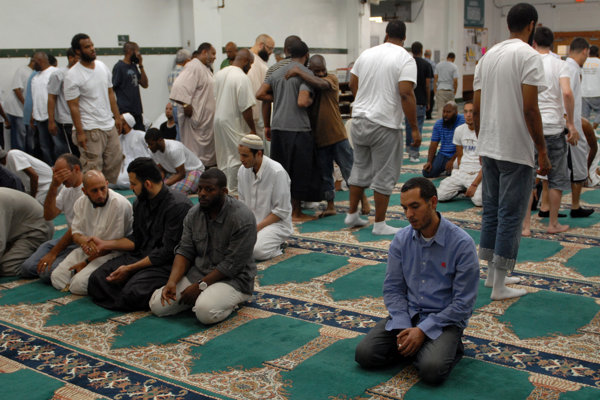 That doesn't stop me from feeling just a little inconsiderate every time I do it.
Such was the case this week, as another major holiday had arrived without any advance planning for coverage. We could blame it on the Islamic calendar, because although holy days are celebrated on fixed dates in their own lunar-based calendar, the beginning of the monthlong observance of Ramadan shifts 11 days earlier each year compared to the solar-based Gregorian calendar the newspaper uses.
So there I was, starting my 3p.m. shift trying to find a Ramadan photograph for the front page - just a few hours before sunset when Muslims would be be finishing evening prayers and breaking the first of the monthlong dawn-to-dusk daily fasts.
I had been to the Al-Aqsa Islamic Society's school, grocery store and mosque before - covering everything from food stories to Election Day (they're also a neighborhood polling place) so it was the first place I thought of, and headed straight for Amer and Dalal Dabbour's Al-Amana Grocery Store, left, where I hoped customers would be shopping for the evening's sundown meal.
The store wasn't busy, but I found the couple preparing dinner for the communal meal that would be shared after evening prayer and Amer introduced me to the Iman when he arrived later. Dalal gave me names and numbers of other mosque leaders so I could get permission to photograph.
It has become increasingly difficult to walk into many places to take photographs - even with a legitimate reason - without making advance arrangements. Forget about just showing up and trying to make even a light-heated human interest feature photo at playgrounds, shopping malls, office campuses, bus and train stations, public areas outside downtown buildings, bridges, and Walmart parking lots.
But everyone at the mosque could not have been any more cooperative.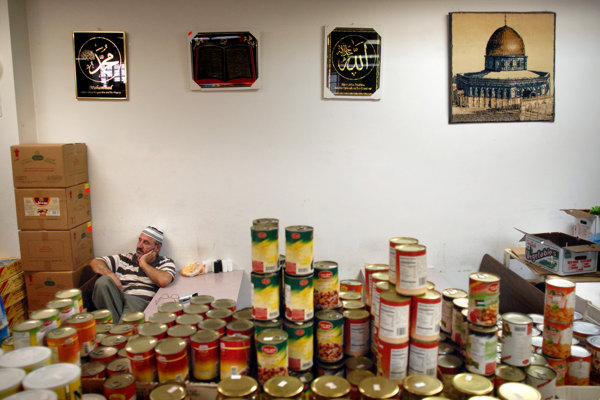 After dinner, Amer took a break inside his grocery. Others had coffee.