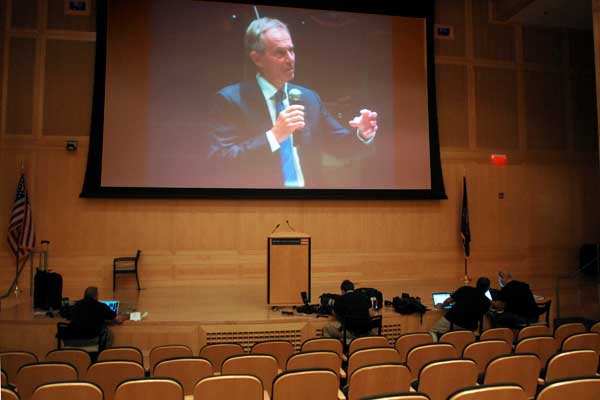 I've been asked by readers if I would post a color version of a B&W photo readers had seen in the newspaper. Some guessed they'd be "prettier," in color, and others wanted to be able to link to the photo so they could share it with friends online.
It's a simple way to fill a post, so maybe I'll do it every Monday from now on. This is the "Scene Through the Lens" photo from today's newspaper.
That's former British Prime Minister Tony Blair on the screen in an empty theater at the National Constitution Center this past week. His image was projected live from elsewhere in the building, as wire service photographers (and me) used laptops to file pictures electronically before the awarding of the Liberty Medal. Click here for more photos from the medal ceremonies.