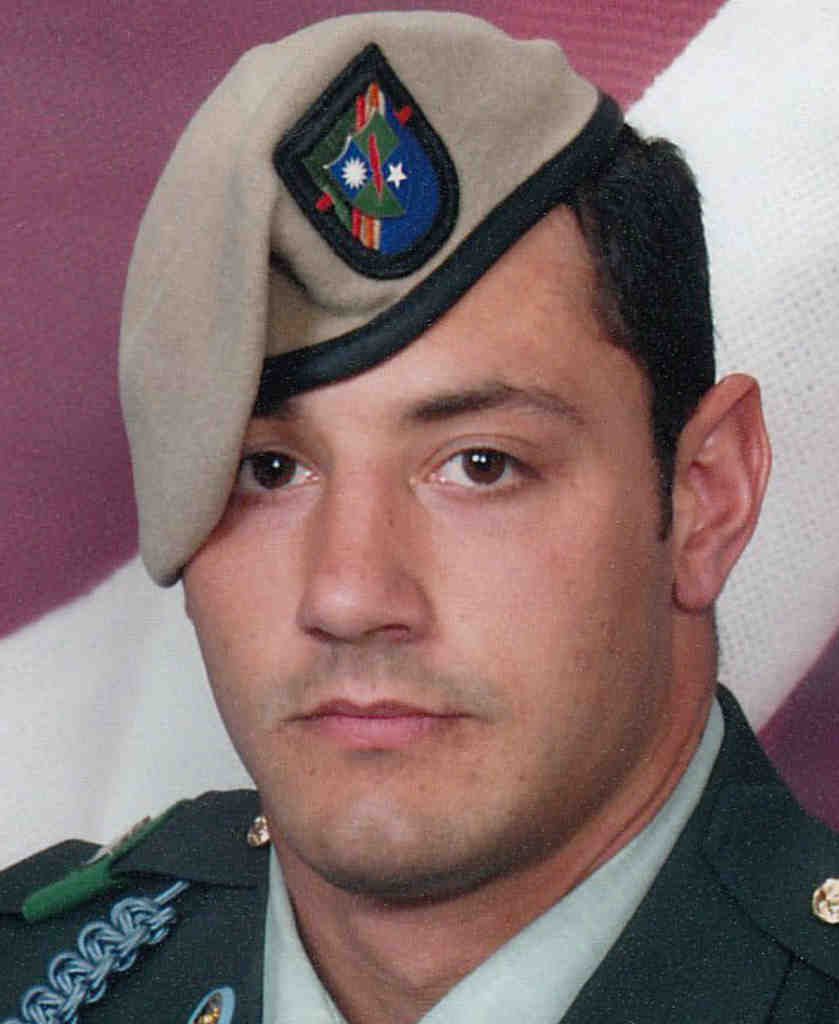 Two weeks ago US Army Ranger Sgt. Alessandro "Sandrino" Plutino telephoned home to Pitman, New Jersey from the Paktia province of Afghanistan. He knew his family would be worried when they heard 30 Americans and eight Afghans had been killed a day earlier when their Chinook helicopter was shot down while attempting to help a unit of Army Rangers who had come under fire against insurgents in Wardak province.
He assured his parents, and his fiancée, that he was fine, and even better, he said he'd be coming home to Pitman in 15 days. Less than 24 hours later he was killed by small-arms fire while leading an assault.

His funeral was yesterday.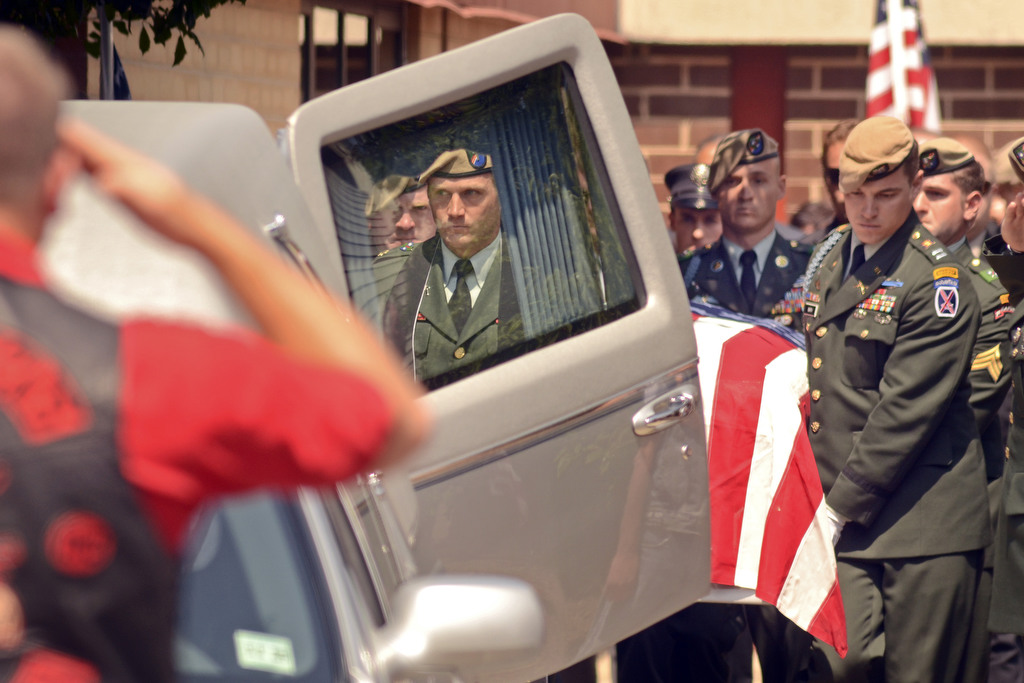 An honor guard of U.S. Army Rangers carried Plutino's flag-draped casket to the hearse following services in the auditorium at the high school he graduated from in 2001.
Then a solemn procession left for the cemetery, passing through downtown Pitman where the main street Broadway was lined with residents. Members of the 8-10 year-old Pitman football Panthers were there, coming as a team, they said, to honor the hometown hero who once wore their same orange and and black uniform.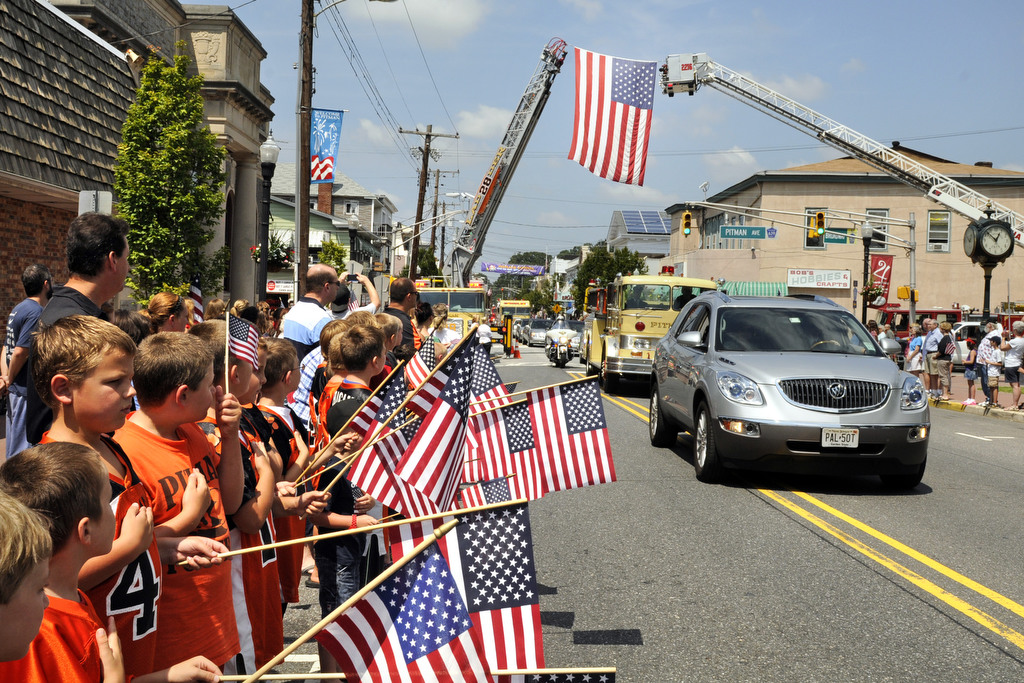 Ashley Card, 23, clasped a dogtag necklace from a good friend, given to her when he enlisted.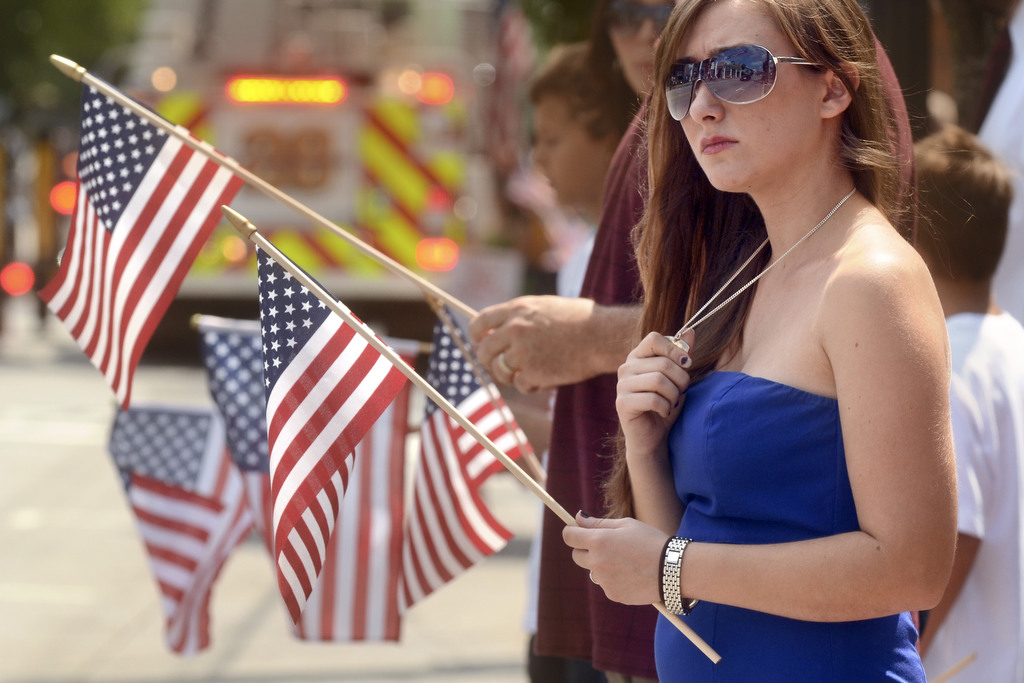 A bagpiper member of the joint fire and police pipes & drums honor guard warmed up behind the school's wrestling facility before funeral services. Plutino wrestled and played football at the school, then went onto wrestle at Wilkes University in Wilkes-Barre, Pa.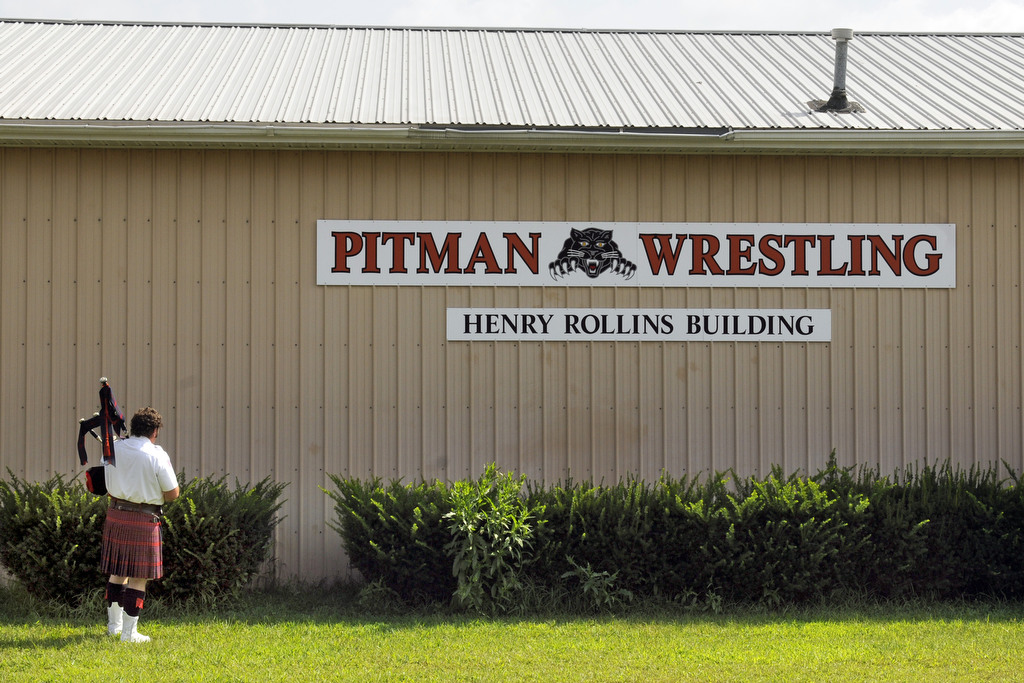 For an image gallery, click here, or on one of the photos.