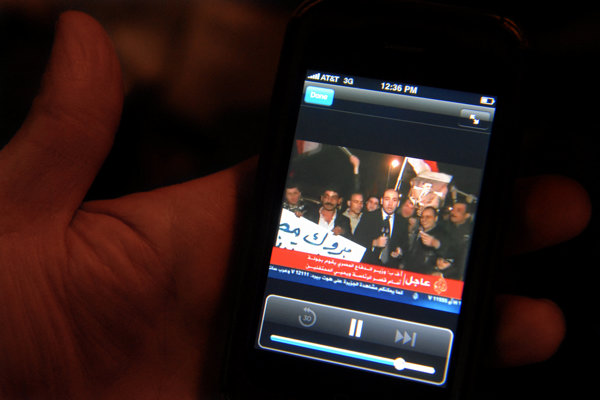 Watching Egyptians celebrate the resignation of long-time ruler President Hosni Mubarak, I can't help indulging in a bit of nostalgia. It was twenty five years ago this month that Corazon "Cory" Aquino became president of the Philippines after millions of Filipinos took to the streets of Manila in support of reformist soldiers who had mutinied against longtime dictator Ferdinand Marcos.
Even before the crowds began to grow in Cairo's Tahrir Square, I had already been thumbing through my old photos from 1986, reviewing fixer-infused/poorly washed 8x10's and re-editing old Tri-X negatives.
On Friday, after covering a water main break at Penn I headed to the Egyptian restaurant Aya's Café at 21st and Arch for some "local reaction" to Mubarak's resignation.