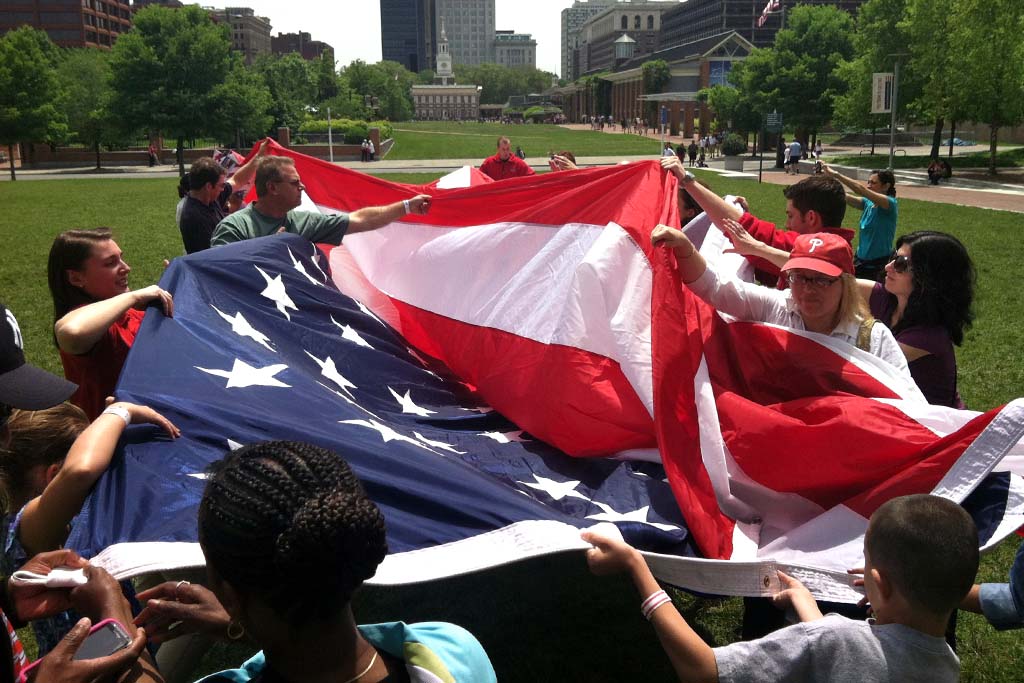 (Memorial Day "Giant Flag Folding" activity for National Constitution Center visitors, on their front lawn on Independence Mall Sunday, May 27, 2013)
Back at home from a Memorial Day day-off spent with my family,I was just looking through Time Magazine's LightBox gallery, at the photographs of Baltimore-based free-lance photographer Steve Ruark. Shooting mostly for the Associated Press, he has made 278 trips to Dover Air Force Base in Delaware, covering the return of 490 fallen troops. His pictures are incredible. It is remarkable how he found so many ways to make each and every one a unique photograph, especially considering the restrictions placed on the media: stay in the same spot and do not photograph family member. Ruark, who has probably seen more of these brief ceremonies, known as dignified transfers, than any other civilian, tells Time writer Nate Rawlings that sharing his images is part of a crucial undertaking: "If something's not photographed, it's easy to deny...It's a fact that Americans are getting killed overseas. Making people look at it makes them weigh the costs."
Like most Americans today, owing to the demographics of our all-volunteer military, I don't have any family or good friends in the service. So it's easy not to have to think about the risks they face every day.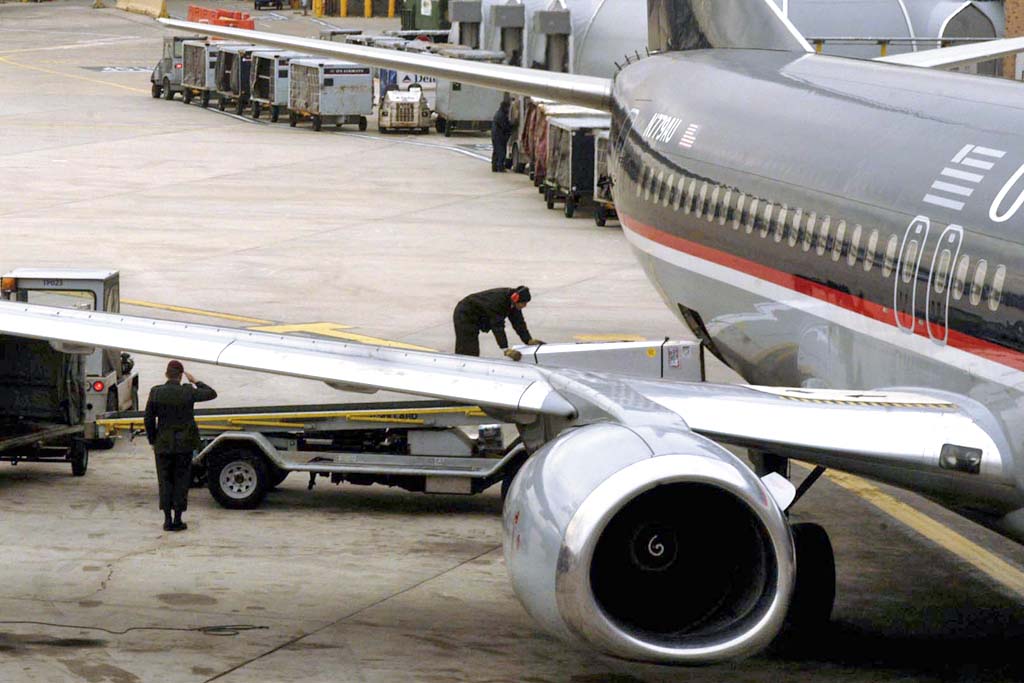 (Philadelphia International Airport, January 14, 2004)