Soon Ja Kim at Abington Memorial Hospital on March 18, the day she left for home. She stayed months beyond her discharge date, not visited by family and isolated by language.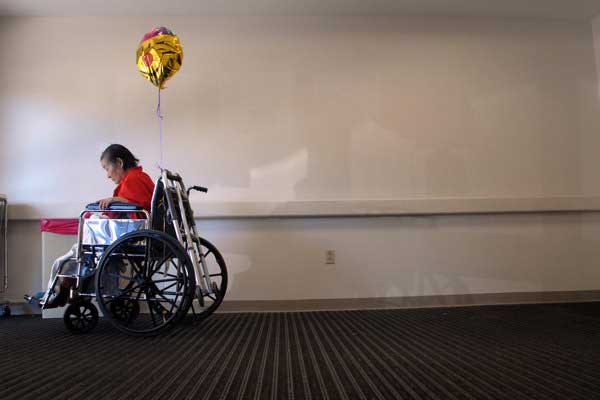 The newspaper today published the third story in an occasional series on health care in a typical community hospital by Inquirer writer Michael Vitez. He has been embedded with Abington Memorial Hospital since last fall.
This story, with my photos, goes beyond the problem of uninsured patients by looking at illegal immigrants, who often only cannot pay their own bills, but are also ineligible for Medicaid. Soon Ja Kim was admitted to Abington just before Christmas and spent all winter there in a private room. She was approved for discharge just four days after she arrived but had nowhere to go. She became Abington's problem.
The recently-passed Health Care Reform Bill provides no remedy for patients like Mrs. Kim.