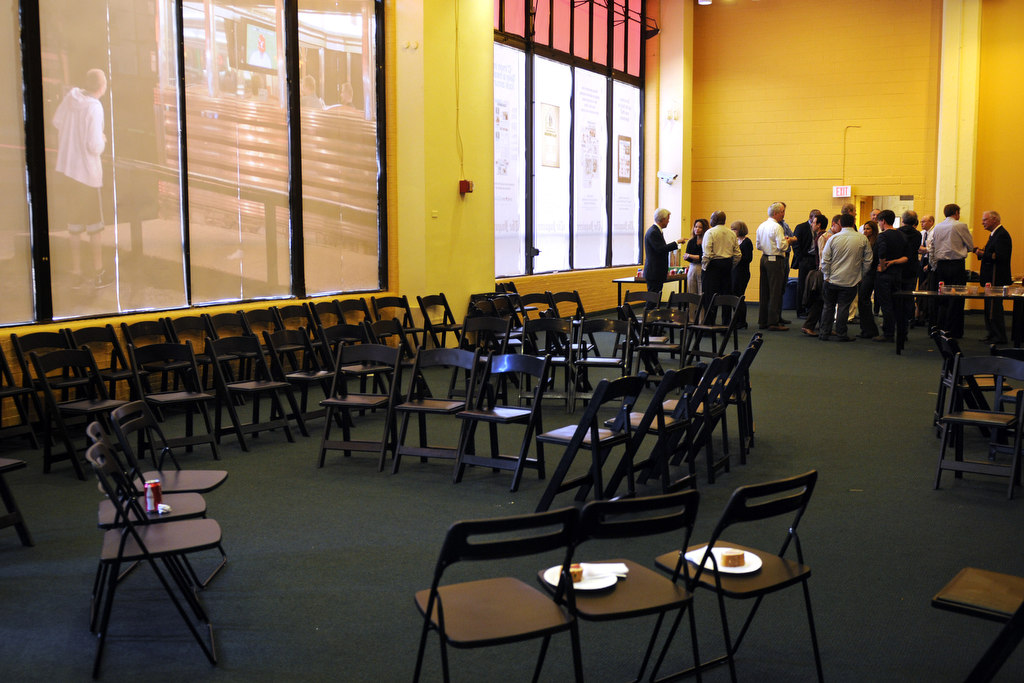 The Inquirer, Daily News and philly.com were sold on Monday. If this is news to you, read about it here.
I covered the "meet the new owners" hoagie & canned soda lunch in our Broad Street lobby yesterday.
But enough about them. I was thrilled to see a really huge blowup of MY PHOTO in the front window (facing out to street). It's a young man outside the Mayfair Diner at night, peeking in to check the score on the TV as the Phillies were clinching their division title in 2010.
I hardly ever use the front door at work, as the parking lot is in back, so I hadn't seen it before.
I recall when one of our previous new buyers came in a few years ago, they plastered generic stock photos of Philadelphia scenes on the sides of SEPTA buses.
I doubt this photo went up overnight, so I'll bet it has nothing to do with these new bosses. But it's still cool.