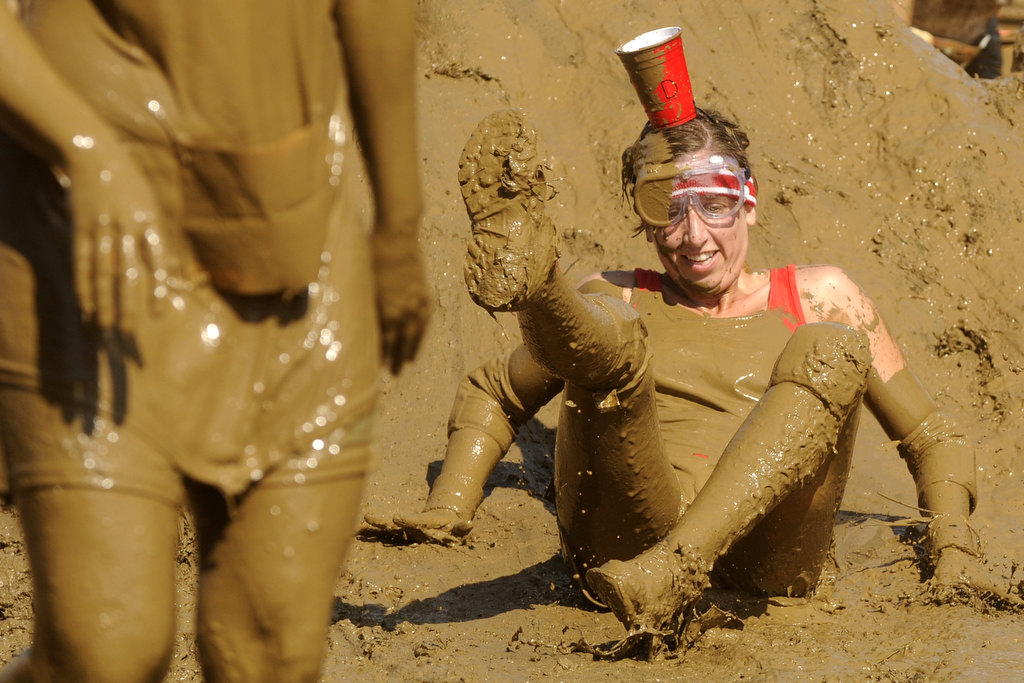 My note Sunday morning said "Race starts at 7.45 a.m. most are likely to be finished by about 8.45 a.m."
That's about all I knew about the "Merrell Down & Dirty Mud Run." Before leaving I looked at the event's website and saw photos of the muddy runners, and descriptions of the six to nine obstacles, including a ladder wall, tunnel, and hurdles. Also saw they sold out after 6,000 runners registered. But I still didn't really know what to expect.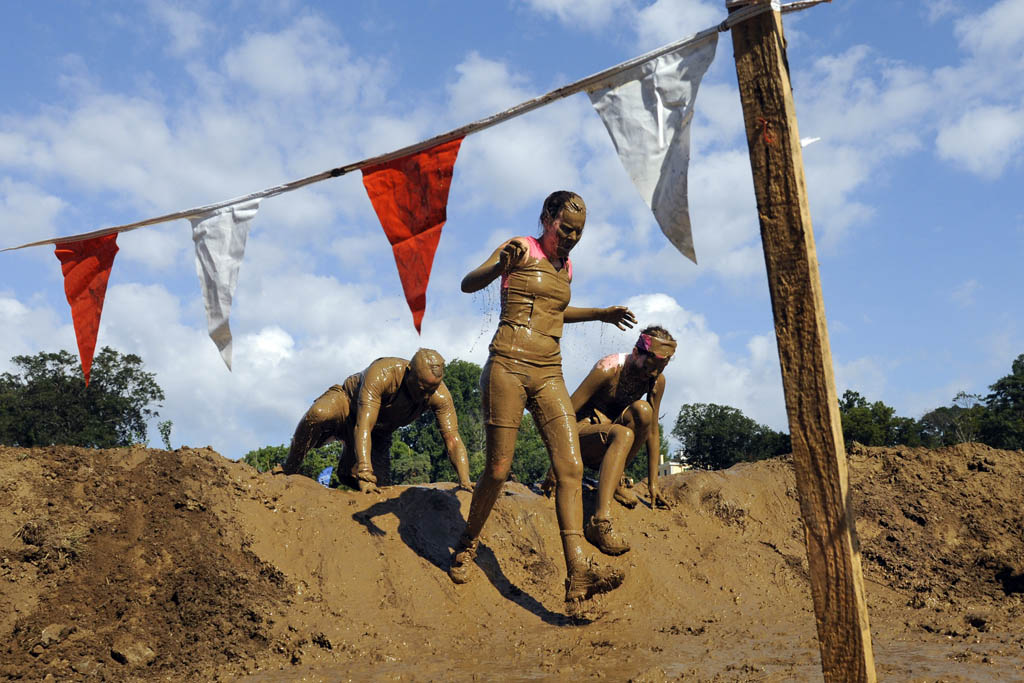 I got a hint it might be bigger than a forty-minute race as I sat in a line of traffic on the Schuylkill Expressway waiting to exit for Fairmount Park. Turned out to be a muddy good time. Click here, or on one of the photos for a gallery with more pictures. Or here for the video.