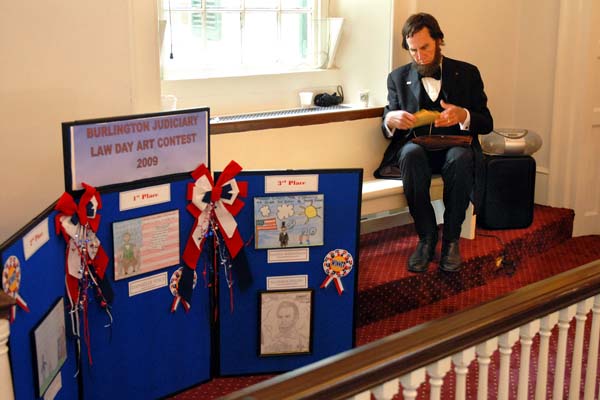 Abraham Lincoln checks his notes during a break in festivites celebrating Law Day at the Olde Courthouse in Mt. Holly. Actor Christian Johnson impersonated our 16th President and gave awards to the winners of the Law Day art contest and performed a monologue on Lincoln's life. The theme of this year's contest and Law Day Celebration was "A Legacy of Liberty: Celebrating Lincoln's Bicentennial."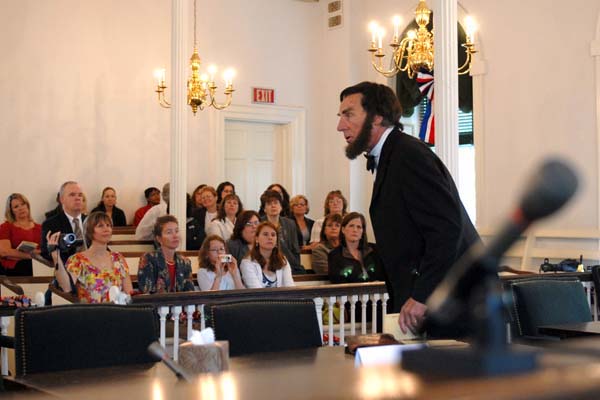 Abe had to go through a security screening before entering the courtroom just like everyone else when he arrived. He chatted with sheriff's officer George Hustak during a coffee break.
I've photographed every president since Jimmy Carter, but never Abraham Lincoln. Now I got the opportunity twice in one month. Just a few weeks ago I photographed Jim Getty's one-man performance, "A Visit With Mr. Lincoln," at Perkiomen Valley Middle School (below).