On Monday, I traveled from Camden's Woodrow Wilson High School to the Kimmel Center photographing two men of letters - both urging young people to "give back."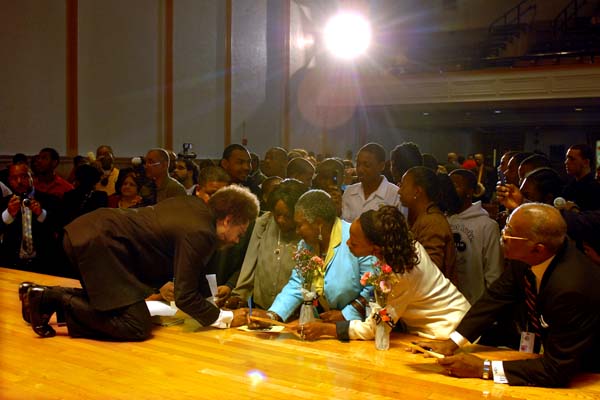 Scholar Cornel West, the Princeton University Ph.D. and professor of religion and African American studies was keynote speaker at the Camden School District's Male Youth Summit. He told the students, "There's a lot of mess coming at you out there," but challenged his audience to achieve greatness through service to others.
Phillies pitcher Jamie Moyer, the oldest active player in the major leagues, was awarded an honorary doctorate in humane letters by Holy Family University and told the 536 graduates that although they will experience obstacles in life, they must always give back to the community.