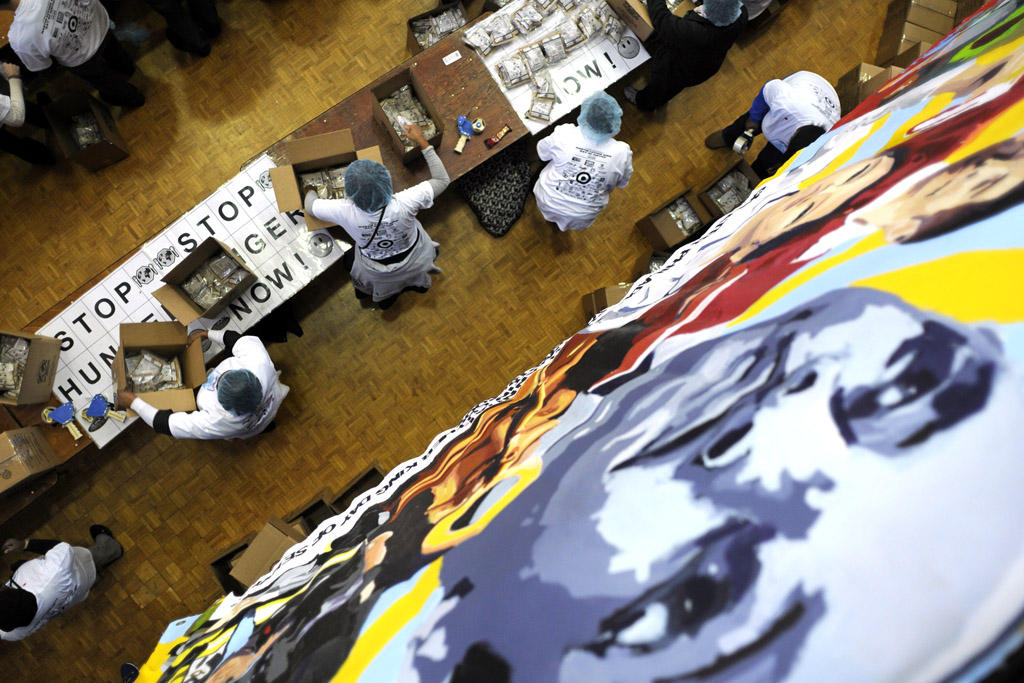 Yesterday was the 17th annual Martin Luther King, Jr. Day of Service with 85,000 people volunteering (a national record) in 1,300 service projects around Philadelphia, the suburbs, South Jersey and Delaware.
I've covered the day of service many times over the years, always trying to avoid the big "signature event" that gets all the coverage on TV, radio, web and newspapers. In the past, in a smug self-important sort of way, I'd aways decided to stop in at the big event site, make a quick photo using all the murals, banners and signs for a background, grab the press kit/schedule… then figure out where to go to cover the "real" volunteers at one of those other thousand or so sites.
This year, in spending some time photographing King Day of Service founder Todd Bernstein for a profile for the newspaper by Inquirer staff writer Anthony Campisi, I realized the validity of the "signature event" (this year, at Girard College).
I can see how the event is important as a venue for guests - like Vice President Joe Biden yesterday - and a way to include the dozens of partner organizations and corporate sponsors who make the day - and work throughout the year - possible.
You can't coordinate all those volunteers and projects without a lot of fund-raising and organizing, so it's great to ensure recognition for all of those partners doing great work all year round without receiving the media coverage they deserve (Plus, I had to shoot a video -below- and couldn't really afford to run all over the region hitting 5 or 6 different projects as in the past). Seriously though, non-profits can no longer count on getting funding from the government for their operating budgets, so keeping things going is important in these economic times. Besides, the people and organizations at the signature event did make for just as many great photo opportunities.
Click on the photos, or here, for a gallery of more photos from the day.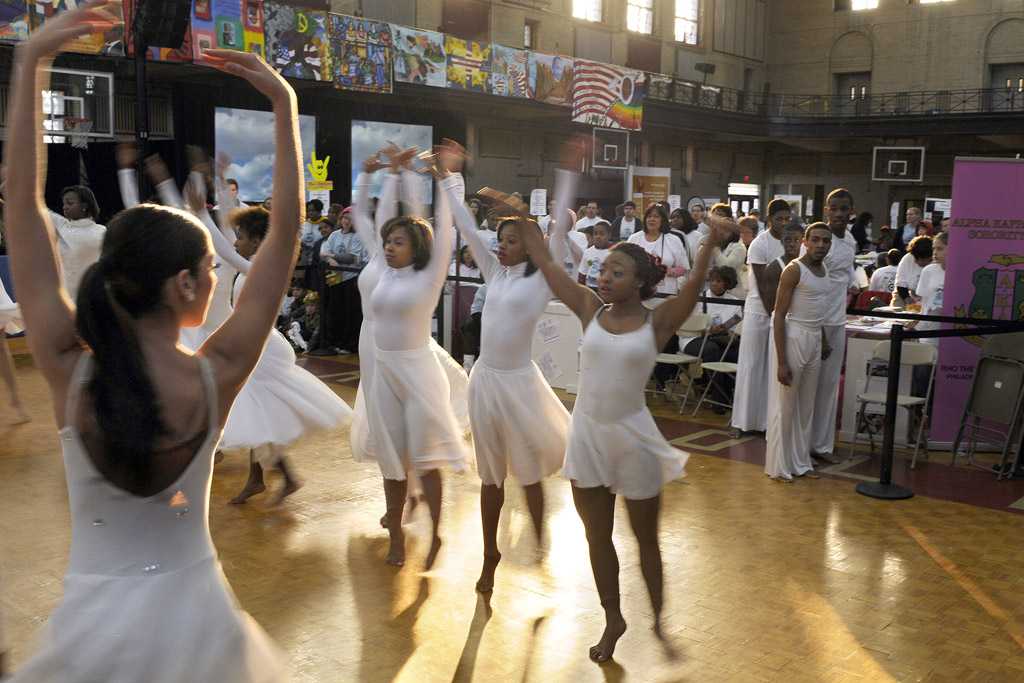 Dancers from the High School of Creative and Performing Arts perform "Living the Dream."

A "mini" sign language class provided by Germantown Deaf Ministries.