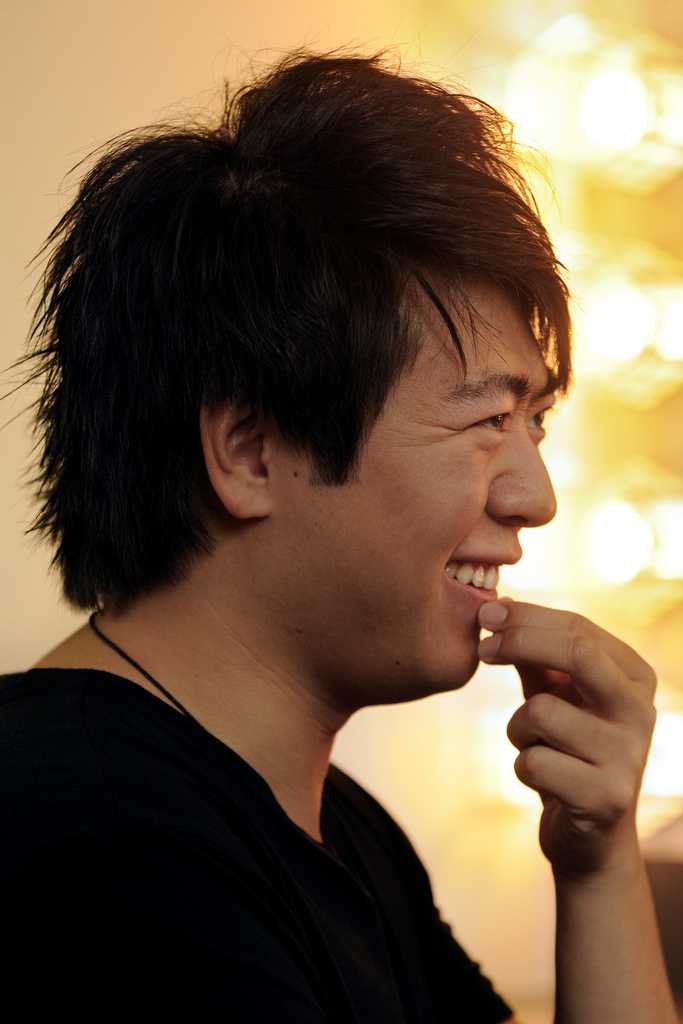 I had the chance to hang out in Lang Lang's dressing room at the Kimmel Center yesterday. Since graduating from the Curtis Institute of Music in 2002, Lang has become a symbol of a new international China, having worked with three major recording labels and been featured on international telecasts from the Beijing Olympics.
And, he says, paparazzi follow him everywhere he goes back home.
He'll be making his simulcast debut this weekend, together with the Philadelphia Orchestra under conductor Charles Dutoit, performing Franz Liszt's first Piano Concerto live in 500 movie theaters across the country in a celebration of the legendary composer's 200th birthday.
He had full schedule but was very charming and personable as he was interviewed by Inquirer Classical Music Critic David Patrick Stearns, and the 29 year-old was thoughtful about what he to was trying to achieve in art.
He had a number of other interviews to do - with American and Chinese journalists - and had to choose pianos on the Verizon Hall stage (he liked BOTH Steinways - and the Kimmel staff agreed to swap one out during intermission so he could use the one with the bass he preferred, just for the Beethoven).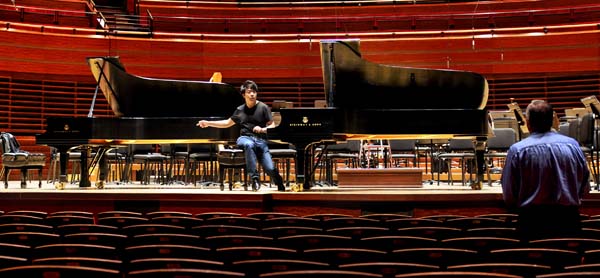 Then Dutoit popped into the dressing room for a play through of parts of the two concertos he'll play during his Thursday-through-Saturday concerts here. The rehearsal was finished, in what Stearns said Lang described as "the fastest I've ever had in my life."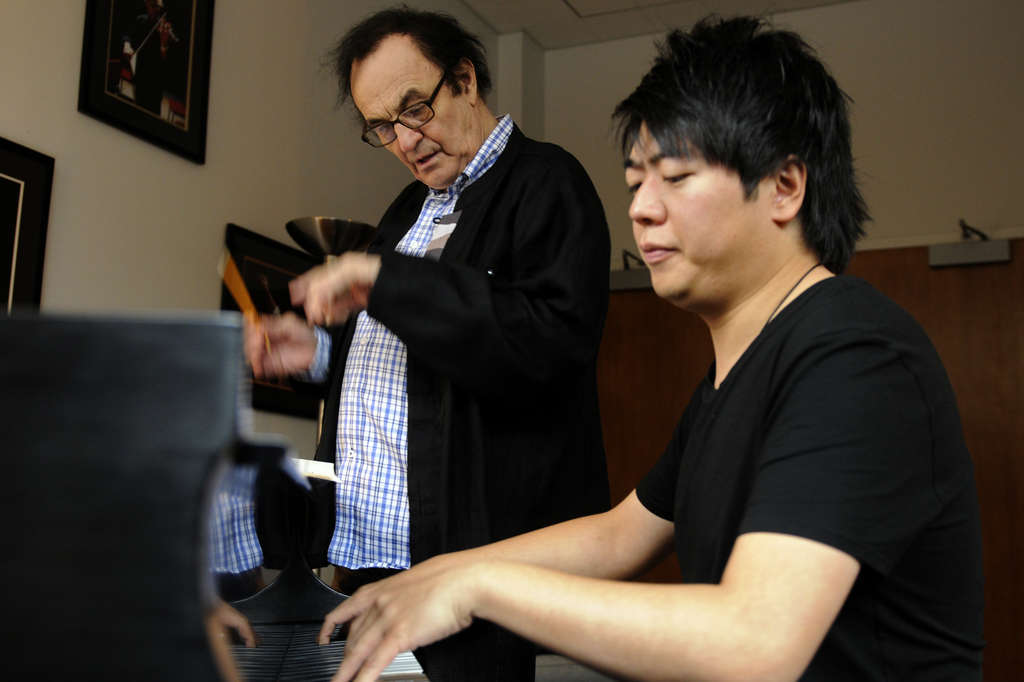 Click here to see a video, and here for the still photo gallery.
I'm still visiting Curtis periodically for the Inquirer's upcoming newspaper series and web presentation on the prestigious music school. Every time I'm there I wonder which of the students I see will be the next Lang Lang. I'm guessing a lot of them are wondering the same thing.