Waiting for the Vice President and transportation secretary to arrive at 30th Street Station...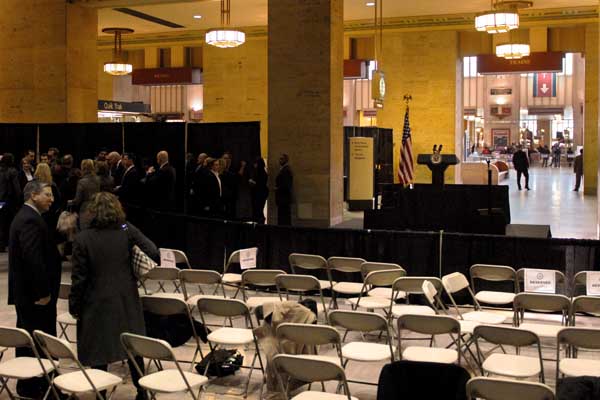 Waiting for Biden to leave.
In between those two photos, the Vice President Acela-ed it to from Washington - something he's done hundreds of times in his political career - to push the administration's plan to spend $53 billion over six years to develop a national and intercity high-speed passenger rail network. Not the most exciting of photo opportunities, but I like this sort of thing.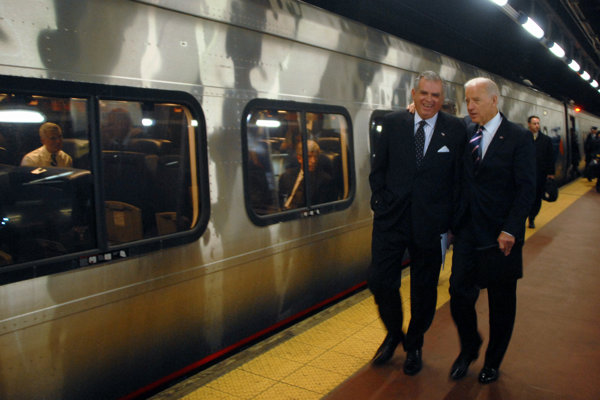 I don't think I'd like shooting politicians every single day of my working life, but in small doses it is challenging to come up with more than talking heads at a podium, especially when your movements are severely limited by the secret Service.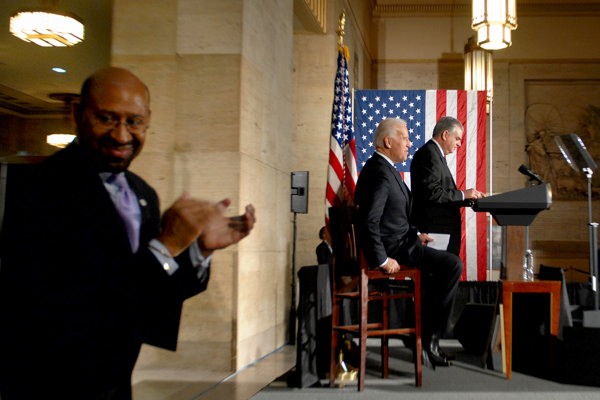 Mayor Nutter introduced Biden and Transportation Secretary Ray LaHood, then took off immediately for his own announcements - a redevelopment project on North Broad Street and GlaxoSmithKline's moving their headquarters to the Navy Yard on South Broad.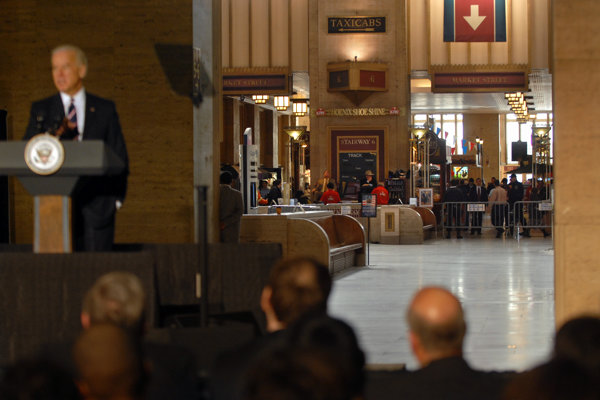 I focused on the crowd out in the station behind Biden, hoping somebody would stop at the barrier and stare out across the empty lobby wondering who or what was going on in front of the bright lights. But the business of the train station carried on as usual.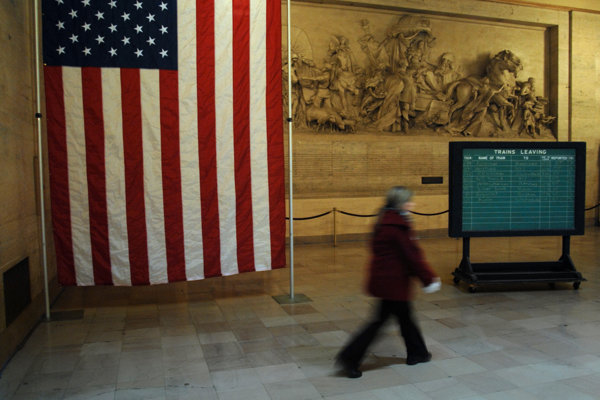 The White House advance staff found an old chalk board "analog" time table in the station and rolled it over to join a large American flag just to add some ambiance.