It has been years since I was first inspired by photographer Henri Cartier-Bresson's "Decisive Moment," but I still spend an inordinate amount of time waiting for it. Usually when photographing a building or street scene, I will stand for what seems like hours for the "right" person or pigeon or bicycle or appropriately colored car to pass through.
Last week I was in Ocean City photographing t-shirts for a story writer Robert Strauss was doing on how businesses must try to bring in something new every summer if they are to thrive. Nostalgia may be the biggest seller at the family-friendly "South" Jersey Shore (as opposed to MTV's Jersey Shore), but one of the hot sellers this year is T-shirts emblazoned with quotations from that highly rated reality show.
So I find the "perfect" t-shirt (even had a "new" sign) right in front of the shop of the very same shop owned by the merchant Bob interviewed. I frame the scene, balance the light from my strobe to match the mid-day sun on the boardwalk and wait. Shoppers look at the T's, a sales clerk straightens up and re-arranges them, and I wait. Wondering what kind of person I want in the background for MY decisive moment.
Here are three variations: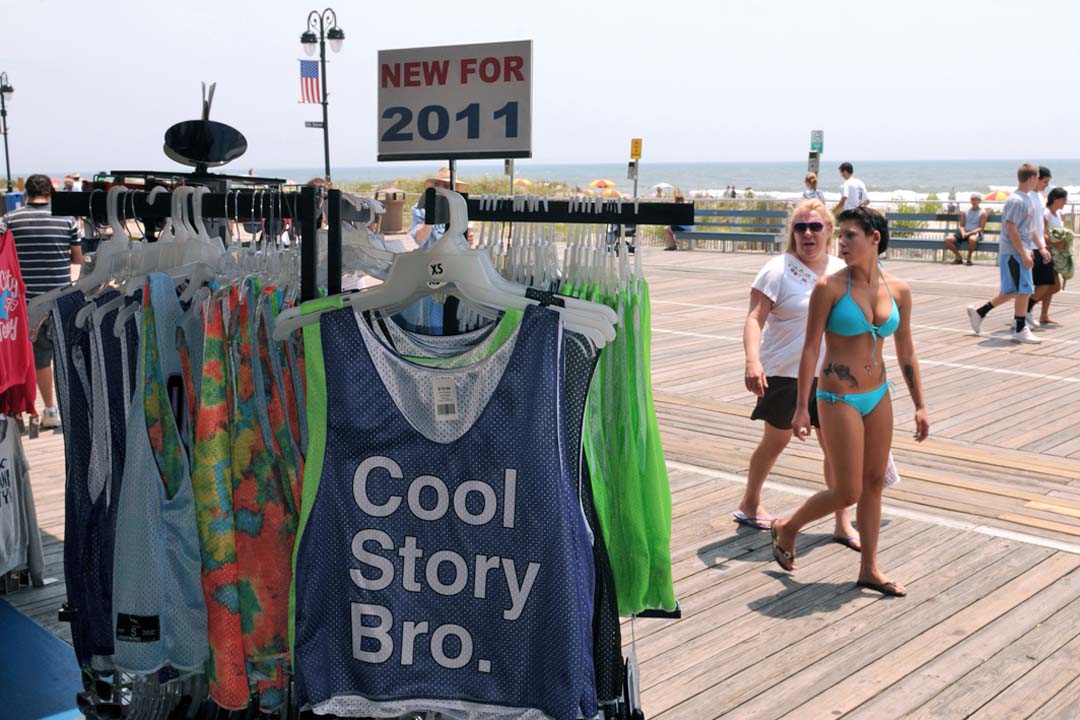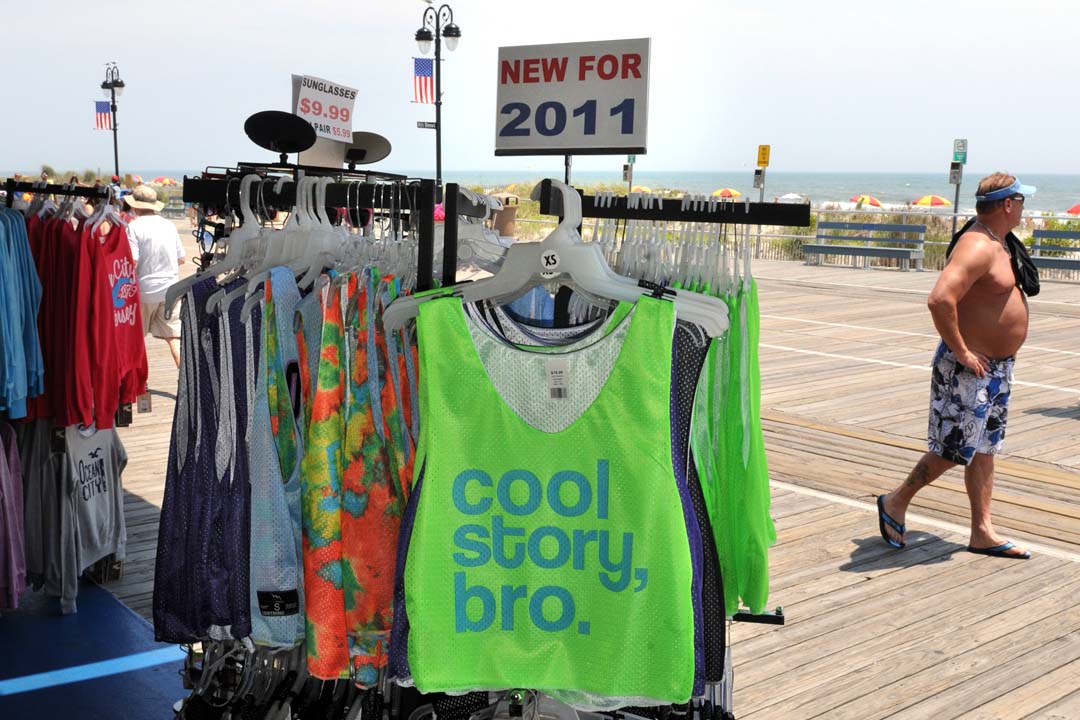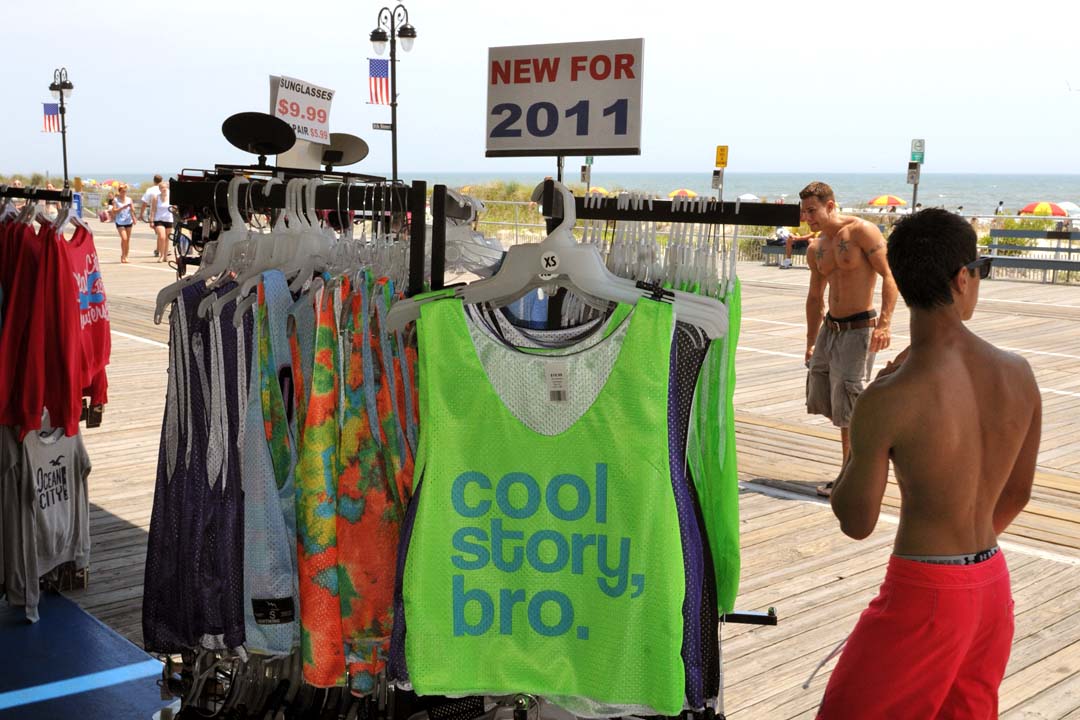 Which one do you like? You can look in today's newspaper, or check out Bob's story online to see which one of the three Decisive Jersey Shore Moments I picked.
And at the top is another retro object I found to illustrate the story. Clackers. A young Russian student - one of thousands of international college kids who fill seasonal jobs - was clobbering her wrists and arms with the hard plastic balls as she worked on mastering the technique while demonstrating the 1970's fad toy. In a town trading on nostalgia, everything old is new again.