Last winter's unprecedented amount of snow was really big news. The winter of 2009-10's total of 78.7 inches was the snowiest season ever in Philadelphia, beating the old record by over a foot.
And while this year we probably won't come close to that, we have already set a new record for snow in back-to-back seasons. According to the Inquirer's weather guy, Tony Wood, that two-season total could even top the 100-inch mark before spring – unprecedented in the 137-year period of record.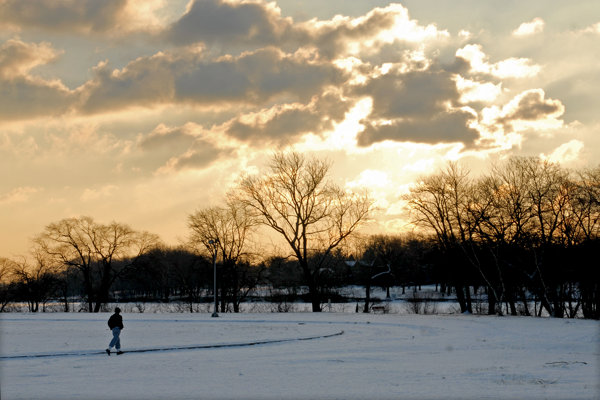 But is it news every time it snows now?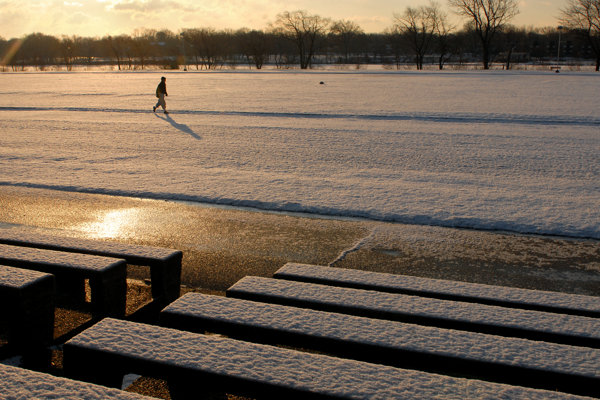 I made the three photos above while pursuing that thought. I was out in the early morning on assignment to "cover" the overnight snowfall when I found a jogger along the Cooper River in Pennsauken. He was accommodating – by running in circles around the track instead of along the river path – so as a photographer who often needs two or three tries to get it right, I was able to shoot a variety of views of the scene with fresh snow.
In Philadelphia and South Jersey, it only amounted to about an inch (see the benches above). In the previous "storms," I'd tried to shoot drivers who left home failing to clear their windshields. Not enough snow this time to make a picture, but...

...meanwhile, out in those "northern and western suburbs" we hear about all the time on radio weather reports, they ended up with 2-4 inches, and my fellow photographer Clem Murray nailed it with a perfectly cleared windshield snow peep hole while driving in West Chester...