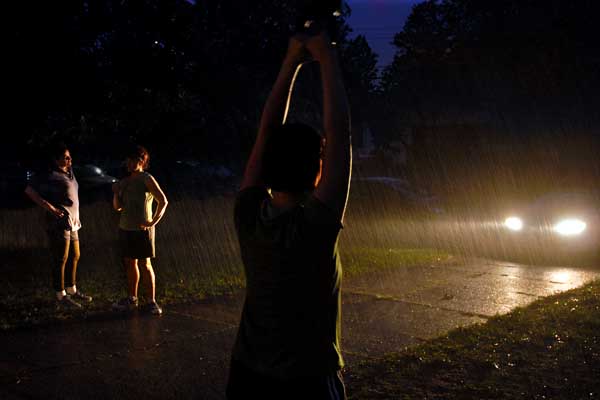 A cool down in the rain after their workout with a personal trainer in his Cherry Hill garage. The pictures were for a Well Being column by Inquirer writer Art Carey on a conditioning program called CrossFit.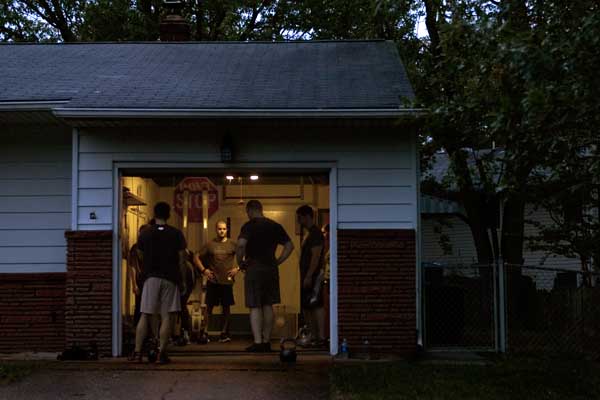 The lights of the door opener were all that illuminated the interior of the single car garage, and nighttime was setting in just as the class was beginning. Half the group was exercising inside the garage and the rest were outside on the driveway - in the dark. I could tell right away the lighting was going to be my biggest challenge - until it started to rain (This was beginning of last Thursday's torrential downpours that would flood parts of the city).
I couldn't shoot with a flash on camera because of the rain (and a highly reflective Stop sign hanging on the garage wall) and there was no time to set up lights (did I mention it was raining?). So I just pulled my car into the end of the driveway, turned on my headlamps, and worked as fast as I could.