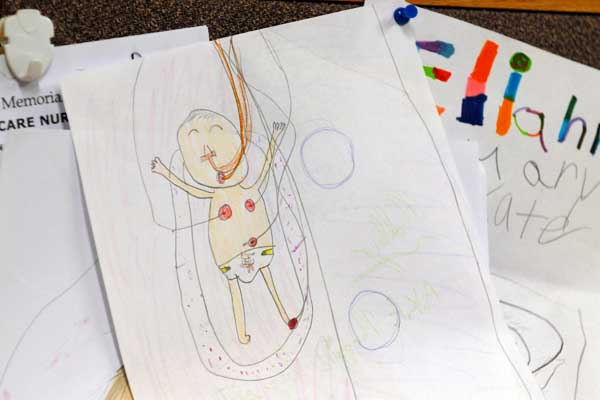 In Tuesday's newspaper is another in an occasional series on health care in a typical community hospital by Inquirer writer Michael Vitez. He has been embedded with Abington Memorial Hospital since last fall.
This installment, with my photos, is about the issues involved in trying to improve the outcomes for preemies.
The story started out as a look at how a hospital adapts to electronic medical records. The Neonatal Intensive Care Unit at Abington uses all sorts of technology and data to improve the decision making as doctors and nurses cares for babies.
We met Andrea Silva (above) and her daughter Eliahna - then 66 days old - as we were following a doctor as he made his rounds in the NICU. We were there to "understand the challenges of technology integration in a complicated environment." We came back for another day of rounds with the doctors, and even attended a day-long workshop for the NICU staff conducted by a medical systems firm.

Then Mike, stopping by the unit on another day, met Karrie Obert-Thorn and her son Evan. He had briefly been in a different part of the unit on the days we'd been there before, but on this day Mike learned Evan and Eliahna were born six hours apart, on the same day, and their cribs - high-tech incubators known as isolettes - had been side by side from Day One.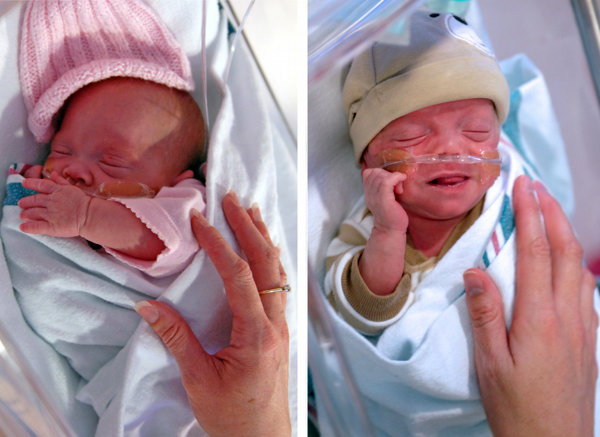 Evan (on the right) was born at the gestational age of 23 weeks and three days. It was 23 weeks and five days for Eliahna (left). A normal pregnancy is 40 weeks.
About 5,000 babies are born every year at Abington, from 15 to 20 the size of Evan and Eliahna. No one in the NICU has ever seen two arrive on the same day and follow such similar paths.
So the story became about how the two preemies reigned - side by side as king and queen in the NICU, surpassing 100 days.