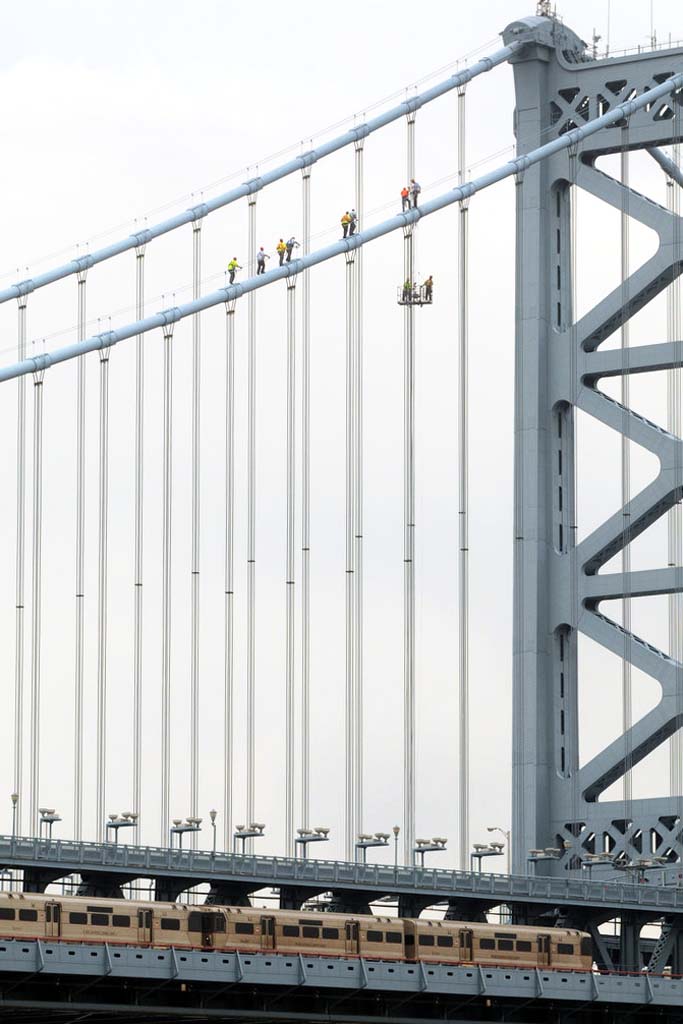 I was in the usual morning traffic slowdown - "two lanes closed for bridge repairs" - headed into Philadelphia on the Ben Franklin Bridge when I saw some workers begin an ascent up one of the giant support cables. There are always workers somewhere on the bridge, so I didn't give it much thought until I saw a Delaware River Bridge Authority Police van with an officer nearby in rappelling gear.
That I figured was different, and assumed they were preparing for a drill of some kind - maybe they'd be hanging down from under the bridge! So I crossed the bridge and turned around, driving into North Camden to look for a vantage point.
It wasn't a drill, but a test for workers to qualify for duty on the highest levels of DRPA bridges. I learned that after pulling up next to some DRPA workers in a truck who were watching their co-workers, by now almost all the way up near the top of the span. To work on the bridge, they must first walk up the span, then lower themselves, and swing under the cable, pulling themselves up to the other side - all while wearing proper safety equipment. The test is given as needed to fill vacancies on the bridge staff, which does everything from making minor repairs to changing light bulbs.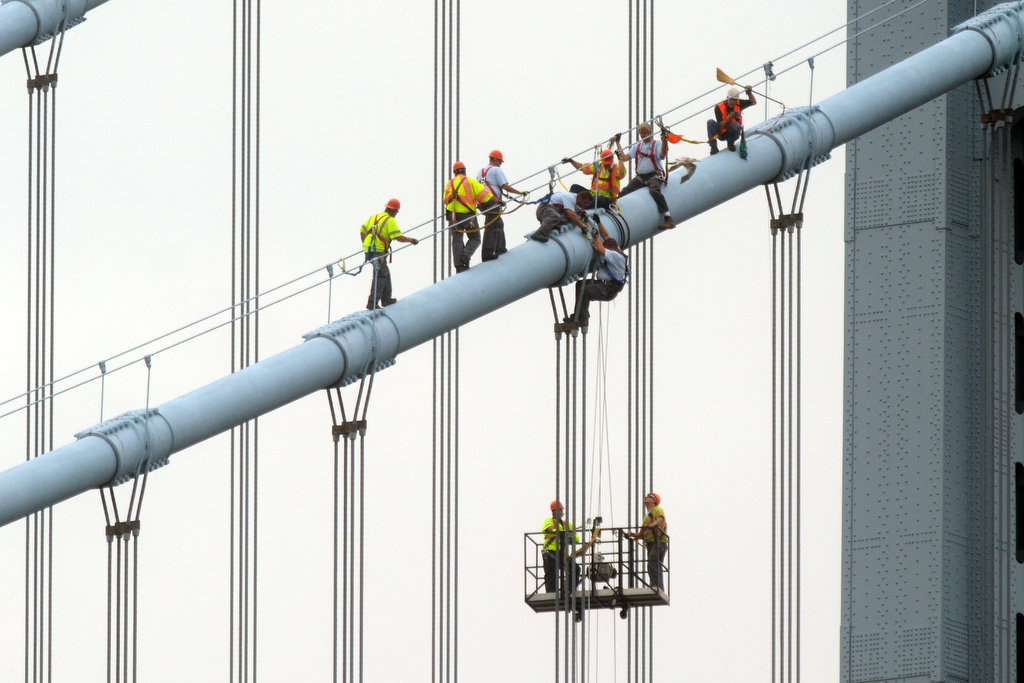 The guy with the broom? He's there to shoo away the falcons that nest on the bridge (if you look closely, you can see one flying right in front of him!)