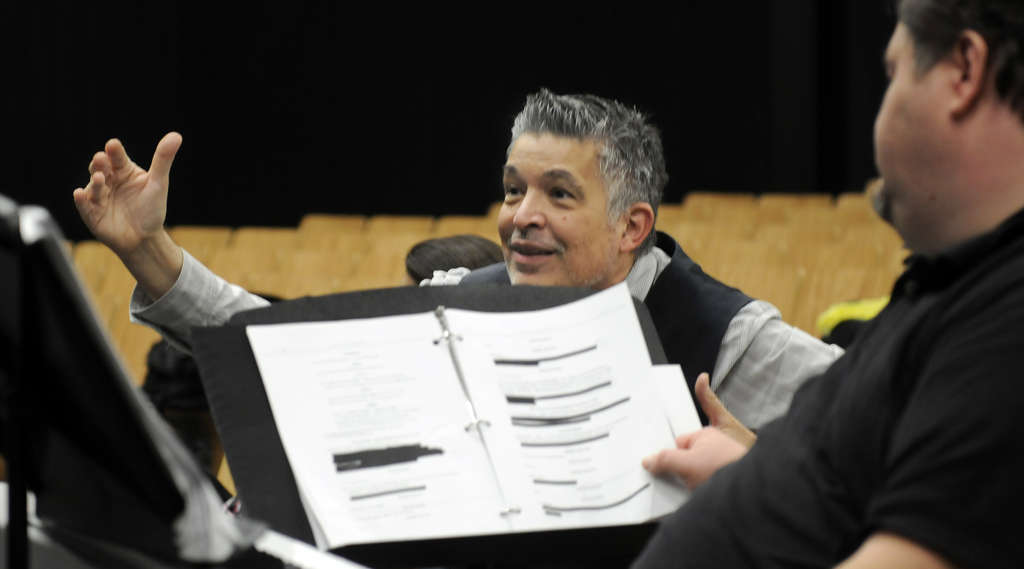 Drama teacher Lou Volpe has headed Truman High's drama department since 1969. He was the first teacher to stage a high school production of Rent, and as Inquirer columnist Karen Heller writes today, "his production of Les Mis - with a cast and crew of 127! - is the definitive school production."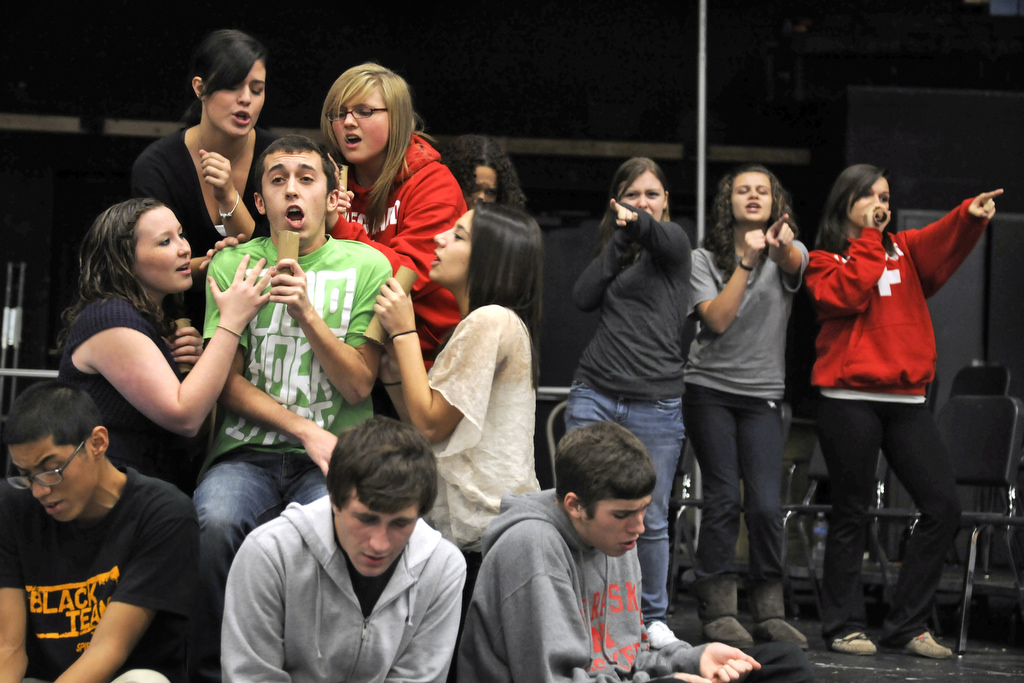 I stopped by for a few minutes this week to photograph Volpe directing the debut high school production of Spring Awakening, the Tony-winning musical that addresses child abuse, abortion, homosexuality, rape, religious authority, and suicide to a rock score.
It's not your usual high school musical, but parents in the struggling Levittown school are supportive of the program's ambition and professionalism. Truman High, Karen says, with 1,575 students is more celebrated for theater and the debate team than athletics or graduates attending top four-year colleges. Most can't afford to look outside the state system. As Mr. Volpe says, "Many kids are working to help their parents pay the mortgage."
Click here, or on the photos, for a gallery with more pictures. There's also a video: