I am always amazed - and so grateful and appreciative - when people allow us to enter their lives and share their experiences with hundreds of thousands of newspaper readers. The gracious family of Mary Tole is one of them.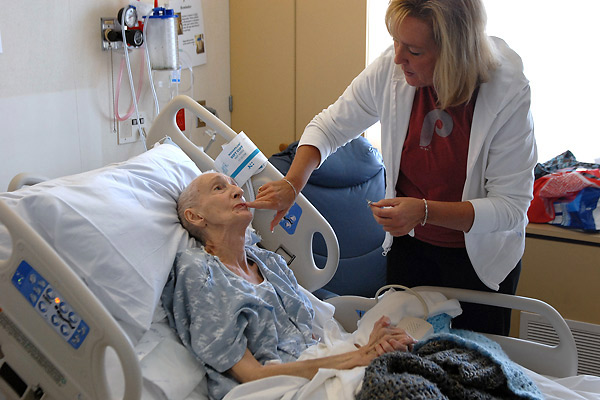 Today, in the first in an occasional series of stories on health care by Inquirer writer Michael Vitez, we read how Mary's family faced difficult choices. Like most Americans, they had heard the noise all summer in the media over "death panels" and "pulling the plug on Grandma."
Click on my picture above of Beth Anne Tole in the Abington Memorial Hospital room with her seventy four year old mother Mary Tole - or here for a gallery of more photos. Click here to read Mike's Sunday story.
I have been working with Mike at the hospital as he tells the story of Mary and her family - and many others in what will be an ongoing series - documenting life at Abington Memorial to show how one hospital deals with the biggest issues in health care at this critical time.