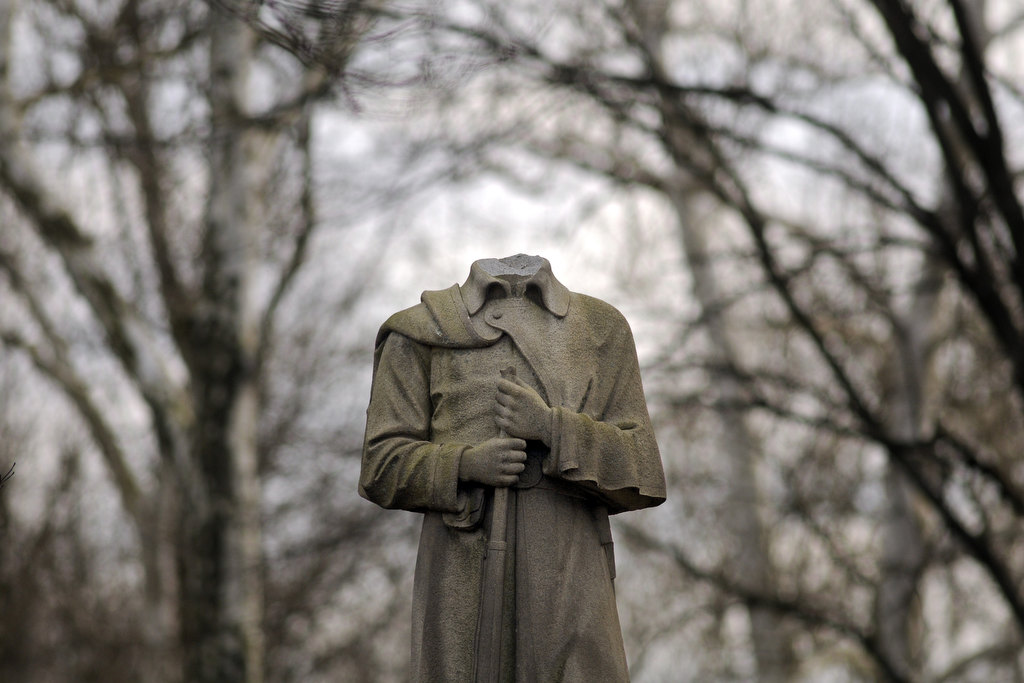 Newspaper photographers are always making headshots, and we usually try to make them as animated as possible. But this week I've had a couple that were definitely inanimate.
Some really big heads on the day Pep Boys auto parts chain was acquired by the Gores Group, for about $1 billion. I was already on assignment in New Jersey when I was asked to shoot one of their suburban stores. I did make a photo of the shop - in a ubiquitous strip mall - but couldn't pass up an opportunity to photography Manny, Moe and Jack in the flesh (fiberglas? plastic?). The last time I'd visited the statue of the three mascots outside their Philadelphia corporate headquarters was in the early 90's when they removed Manny's cigar for an anti-smoking campaign (Emanuel Rosenfeld, the bespectacled one, died 30 years early, but is said to have been a "reformed" smoker).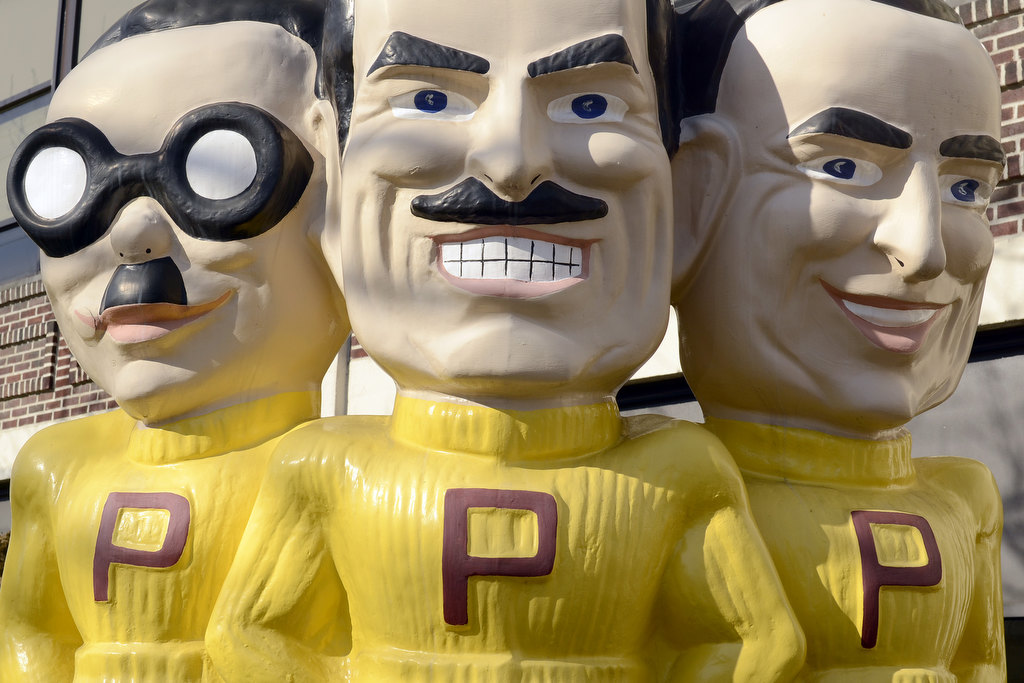 After the big-heads it was the no-head next. In Bridgeton, NJ, a 1915 civil war memorial was vandalized in Veterans' Park back in early December. The head was toppled and found in the water not far from the body.
Before leaving for Bridgeton for the assignment, I checked the web to see what the statue looked like. It was surrounded by tree limbs. So I decided before I even arrived I would be shooting with a long lens, wide open, to blur out the branches as much as possible. I used a 300mm, shooting from across the street, lining up the neck with a bare area against the sky.
A Civil War Concert to help raise funds for a restoration project is planned for February 11th in Bridgeton, featuring The Libby Prison Minstrels, the 12th New Jersey Regiment Band and David Kincaid, the "Irish Volunteer"
Inspired by these headshots, I'm going to start a collection. Thinking of creating an image gallery as long as I'm out there, "Spanning the tri-state region to bring you the constant variety of headshots..."