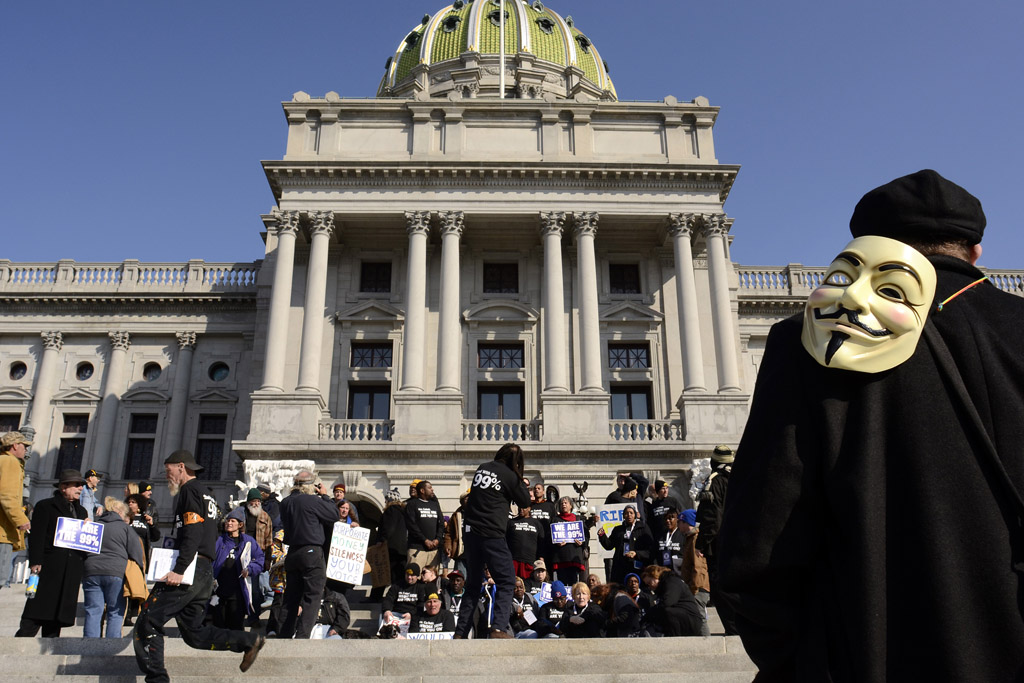 While covering Gov. Tom Corbett unveiling his 2012-13 budget I had a chance to add to my Head-Shots collection.
That's a Guy Fawkes mask with the group Occupy Harrisburg (joined by Occupy Philadelphia, Occupy Pittsburgh, Occupy Kennsington, Occupy Norristown, Occupy Lansdale and Fight For Philly and others) on the steps of State Capitol to protest the $27.1 billion plan.
Earlier, as Budget Secretary Charles Zogby met with reporters before Corbett's address, the protesters lined the hallway in the Capitol's East Wing, hoping to confront Zogby.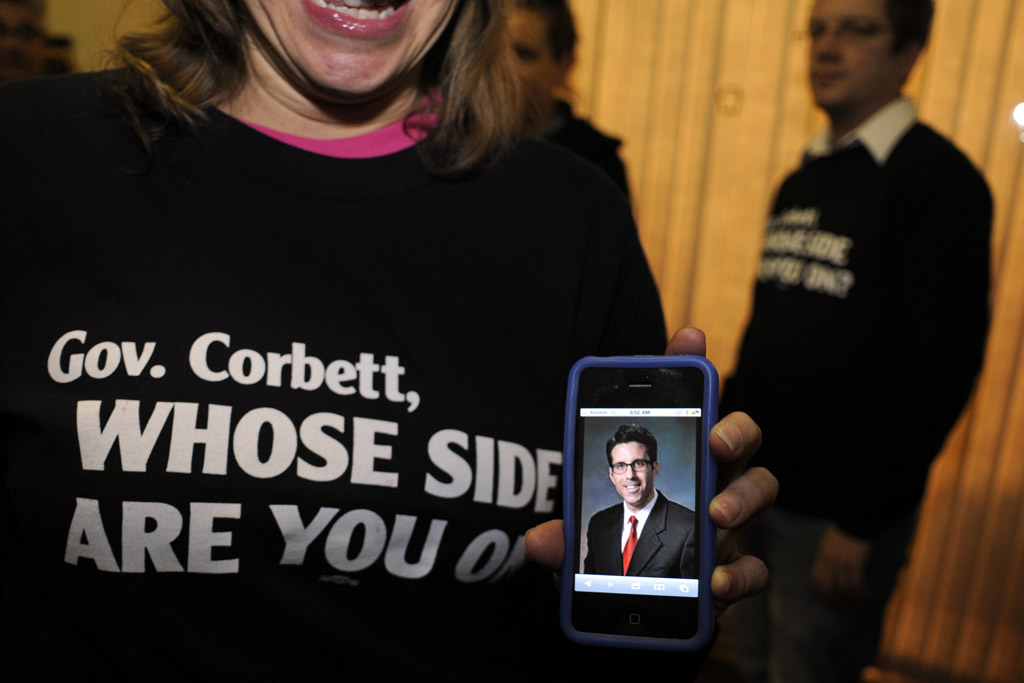 One of the leaders walked up and down the hallway showing everyone what he looked like, so they'd recognize him when he arrived. But Zogby entered and left the room through a different door so he never encountered the protesters.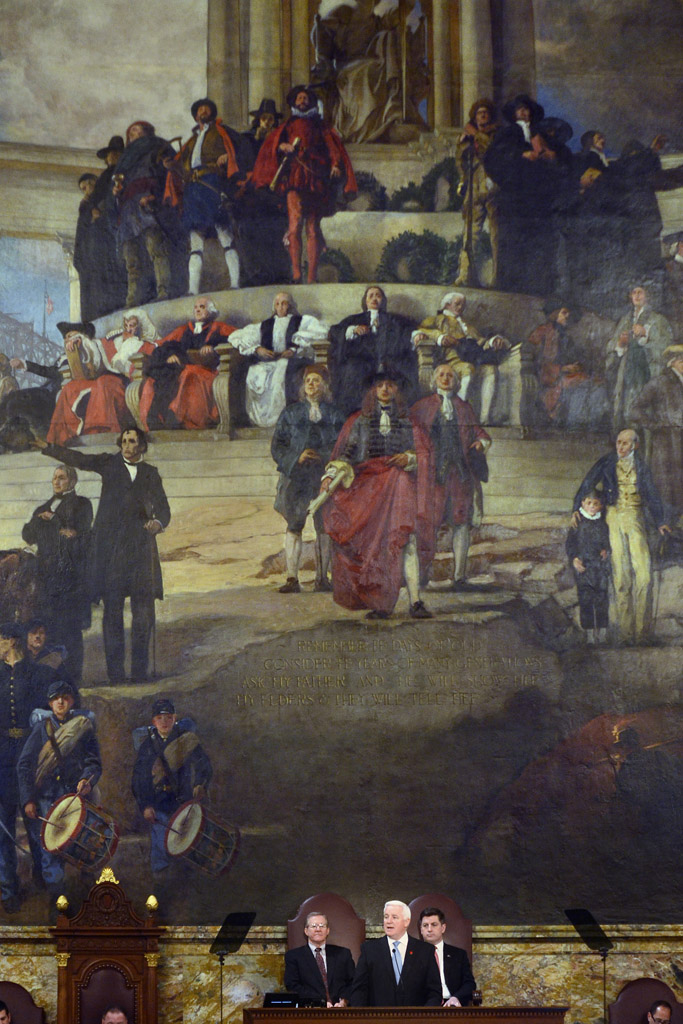 Click here for a gallery of more photos of the Gov. and the 99 percenters.