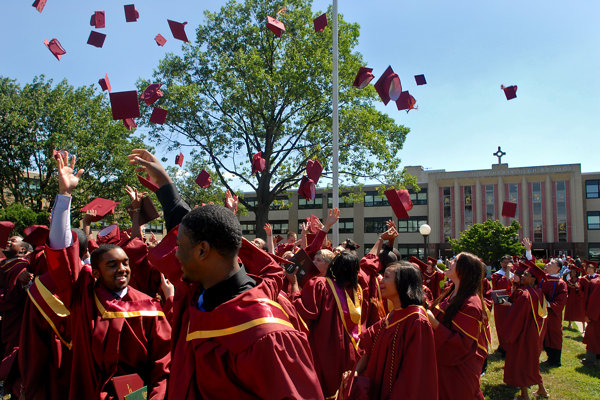 The 191 members of Cardinal Dougherty High School's Class of 2010 toss their caps into the air. after commencement ceremonies. Their graduation is the last for the school in Olney, which will close this month.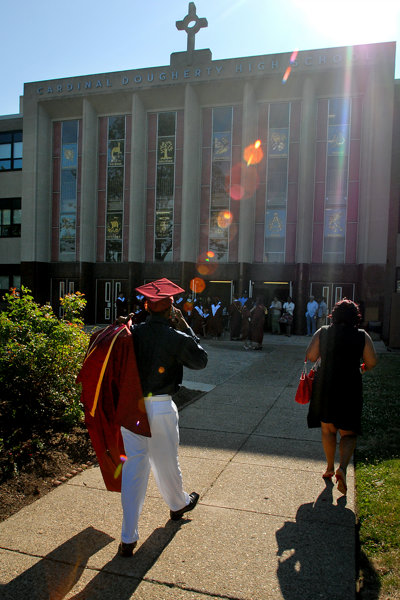 The school opened in 1956, and when the very first class completed four years at the school in 1960 there were 1450 graduates. At its peak over 6,000 students were enrolled.
I photographed students outside the school last fall, the morning after the Archdiocese of Philadelphia announced they were closing the school (along with North Catholic) citing declining enrollment and increased costs.