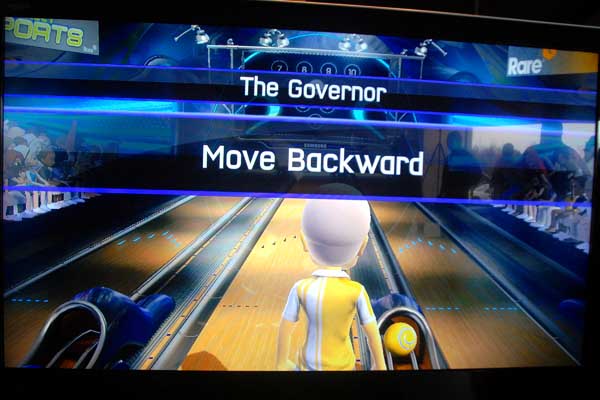 Gov. Tom Corbett visited the new Microsoft technology center in the Great Valley Corporate Center, and went "bowling" on the company's Xbox 360 motion-sensing Kinect video game.
The Avatar got the back of his head right anyway...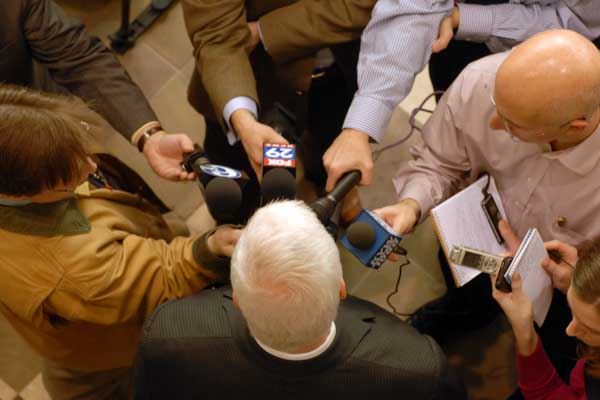 ...as you can see from press conference afterwards.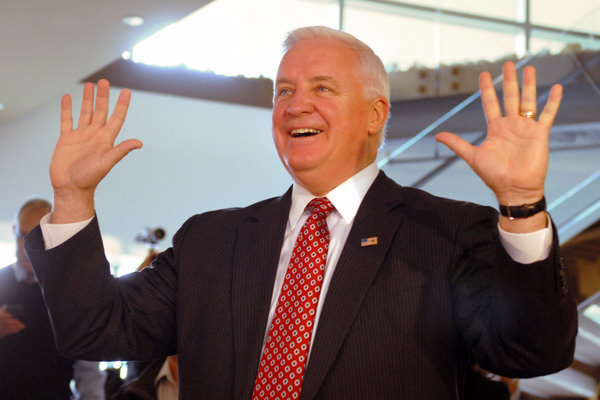 Oh yeah, he knocked down nine pins with his virtual ball. It was his first public appearance since unveiling his planned state budget cuts on Tuesday.