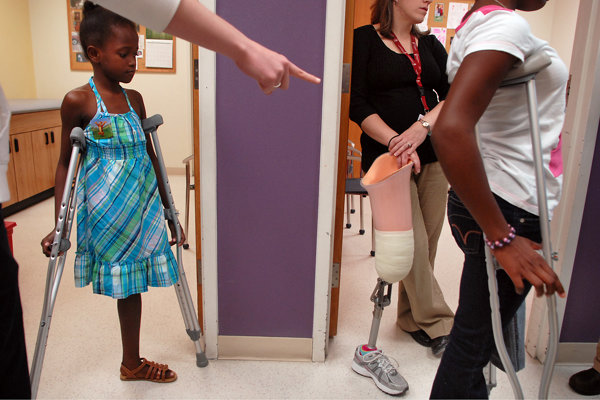 Eight-year-old Sarah Maurice, (left) who lost a leg to Haiti's earthquake, had just one question for doctors after seeing another little girl's artificial limb at Shriners Hospital for Children in Philadelphia. Why is it pink and not the color of her skin?
Prosthetic technician Jennifer Stieber assured Sarah that there are many shades of skin tone for her new leg.
Sarah was one of three Haitian girls - each missing a limb because of Haiti's earthquake - who arrived at the hospital Wednesday to be evaluated for prostheses.