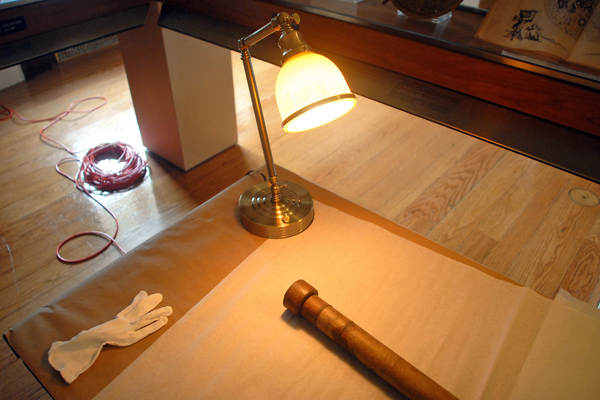 400 years ago Galileo handmade this telescope using two half-shells of carved wood bound together with copper wire, which he then wrapped in paper and varnished.
It was being crated up after a summer exhibition, "Galileo, the Medici and the Age of Astronomy," closed this week at the Franklin Institute. Squinting through the eyepiece, Galileo would have been able to observe the moon's craters and the planets Venus and Jupiter says Franklin chief astronomer Derrick Pitts, adding "it was the only telescope found among Galileo's personal belongings when he died."
Curators from the Istituto e Museo della Storia di Scienza packed it for the trip back to Italy. Click here for photos of the move, and here for Inquirer reporter Sam Wood's story.