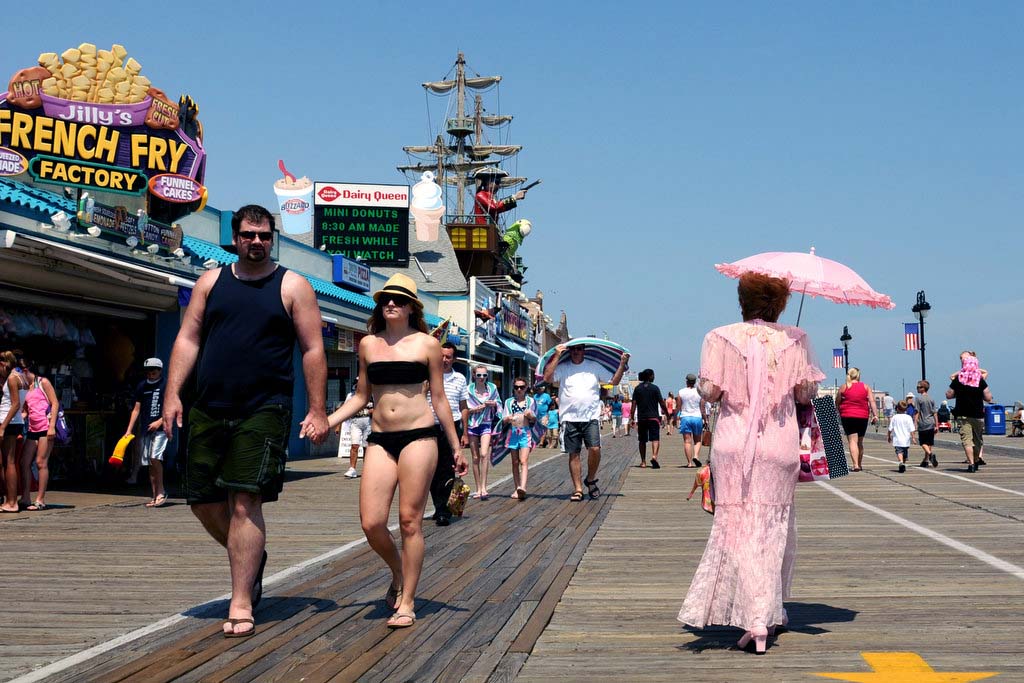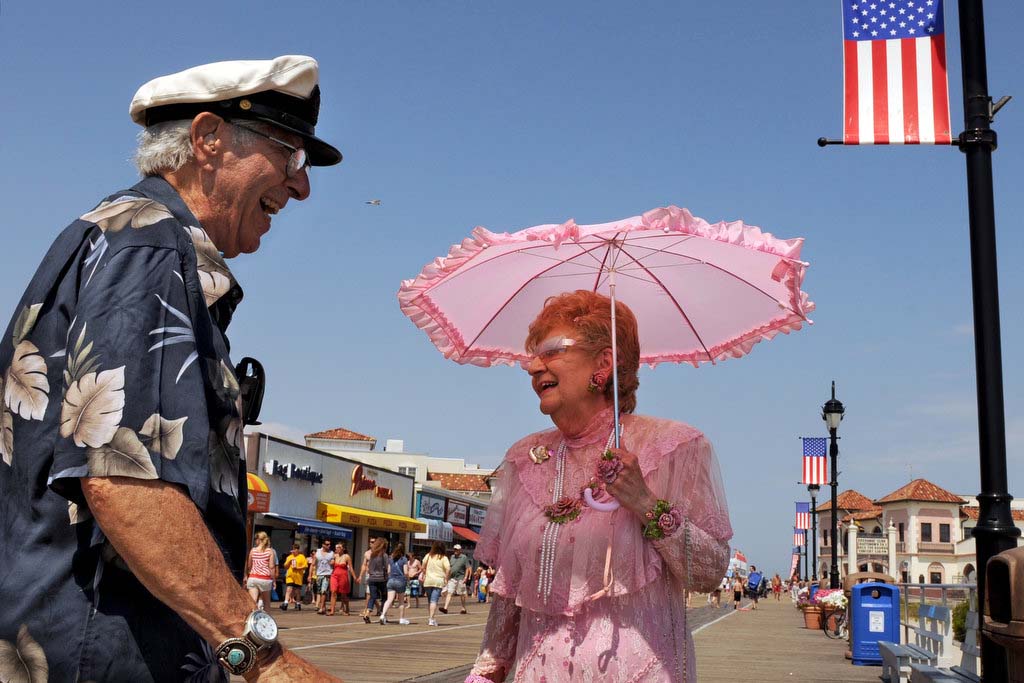 On assigment in Ocean City, I had just spent a considerable amount of time waiting for just the right "Jersey Shore" types to walk through my frame.
No guidos and guidettes (this is SOUTH Jersey) but after I was done shooting I saw the complete antithesis pass by.
The couple were celebrating their wedding anniversary and the final day of their vacation week by getting dressed up to promenade on the Boardwalk. Orginally from West Philly, they married in 1950.
Back in the city, more pink, in the park at State Sen. Anthony H. Williams' "Neighborhood to Neighborhood Summer of Peace 2011 Cookout."