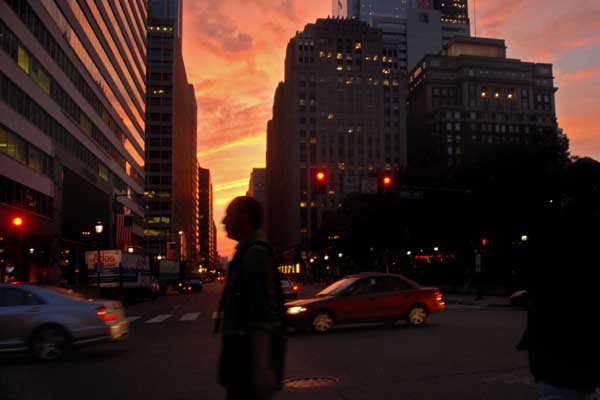 This was the view late last week as I walked back to the office AFTER photographing high school actors from the theater group SHADOW Company. When I first received the assignment to photograph the outdoor evening rehearsal of their performance-art piece "Flash!" the only thing I envisioned was great sunset lighting.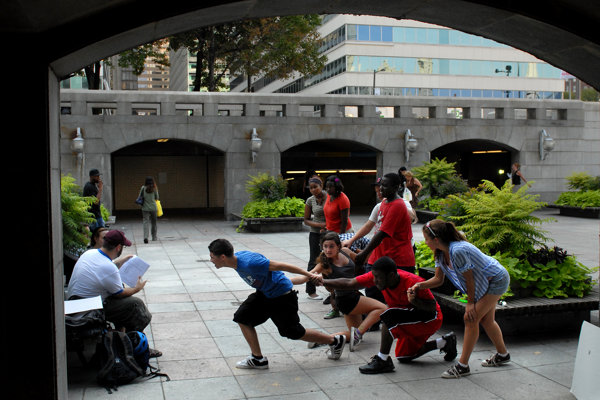 However, their "stage" was below street level under Dilworth Plaza at City Hall, which never sees the sun after noon when it is completely hidden behind the skyscrapers of Penn Center and West Market Street.
So I didn't get the nice light, which is one of the great things about working a night shift (it was a bland uniform shade). But I did get to shoot some exciting and vibrant teenagers.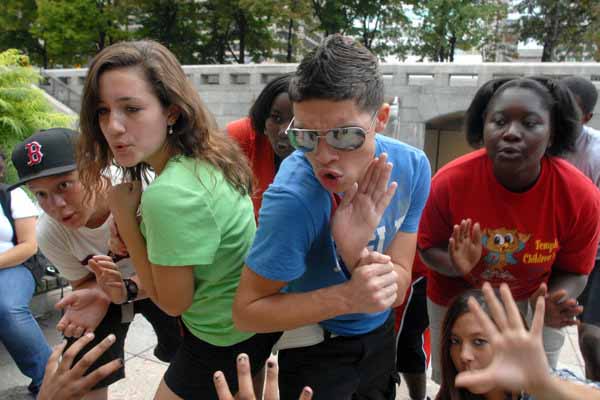 Just as it is infectious to be around positive and creative people, it is reinvigorating to photograph those full of energy and youthful enthusiasm. Could even say it's more inspiring than great light. It was a lot fun, as they didn't have any problem getting dirty crawling, dancing and rolling on the concourse flooring.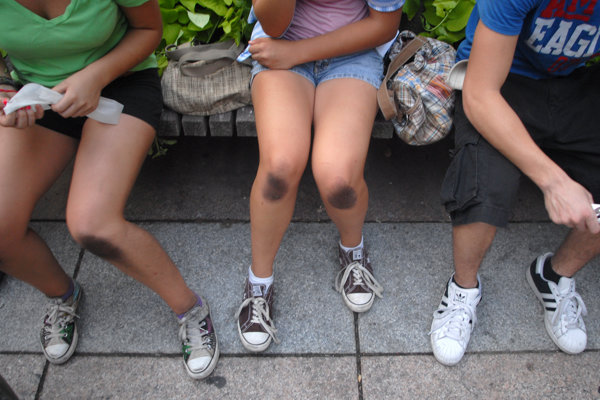 The student-written piece was inspired by flash mobs - the large gatherings of young people that turned violent several times this year on Philadelphia's streets. But as co-director Colleen Hughes told Inquirer reporter Troy Graham, one of the things they started off talking about when creating the piece was "creativity vs. destruction." She says they "wanted to bring the same force, the same momentum, the same energy into the space and have it be a creative force, not a destructive one."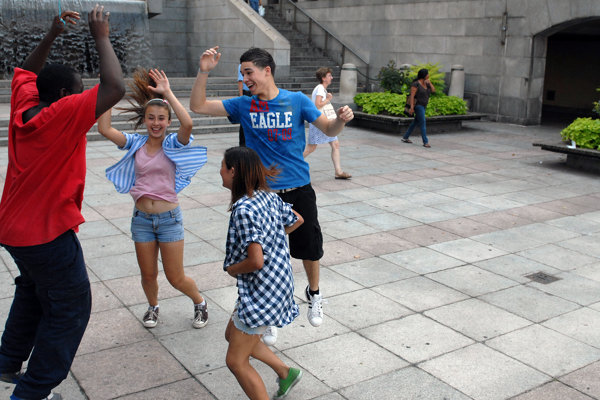 Their piece was staged over the weekend as part of the Live Arts Festival/Philly Fringe, one of the 200 diverse performances scattered throughout the city through Sept. 18.
An Inquirer review of some the first weekend performances is here. More of my photos from their rehearsal can be found here.