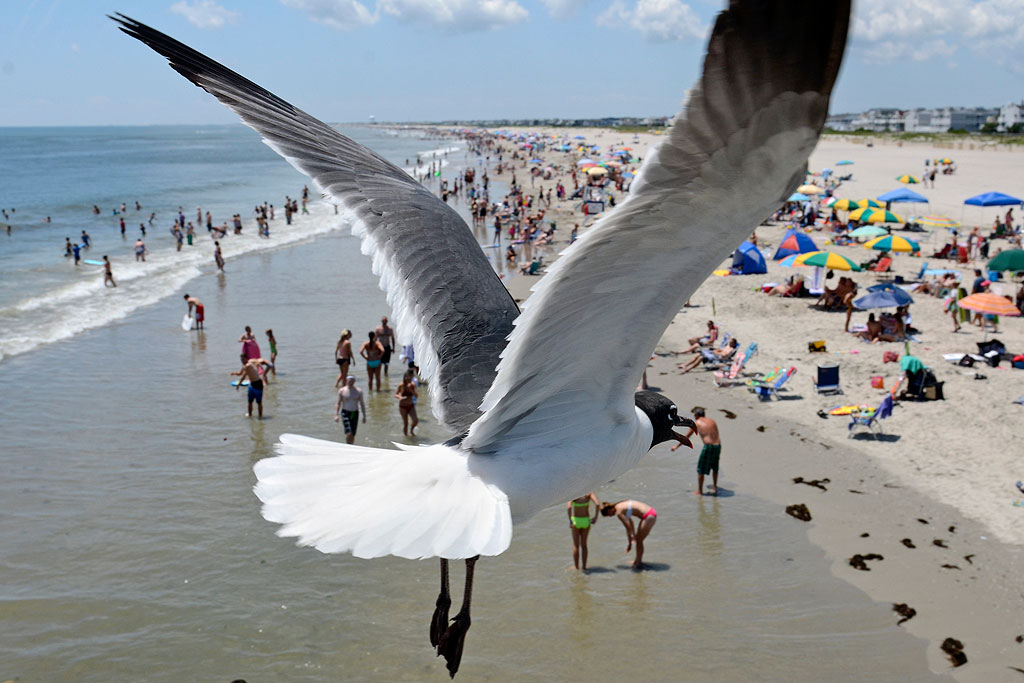 Shooting in the city, I like to include pigeons in photos when possible. At the Jersey Shore, I wait for gulls to pass through my viewfinder.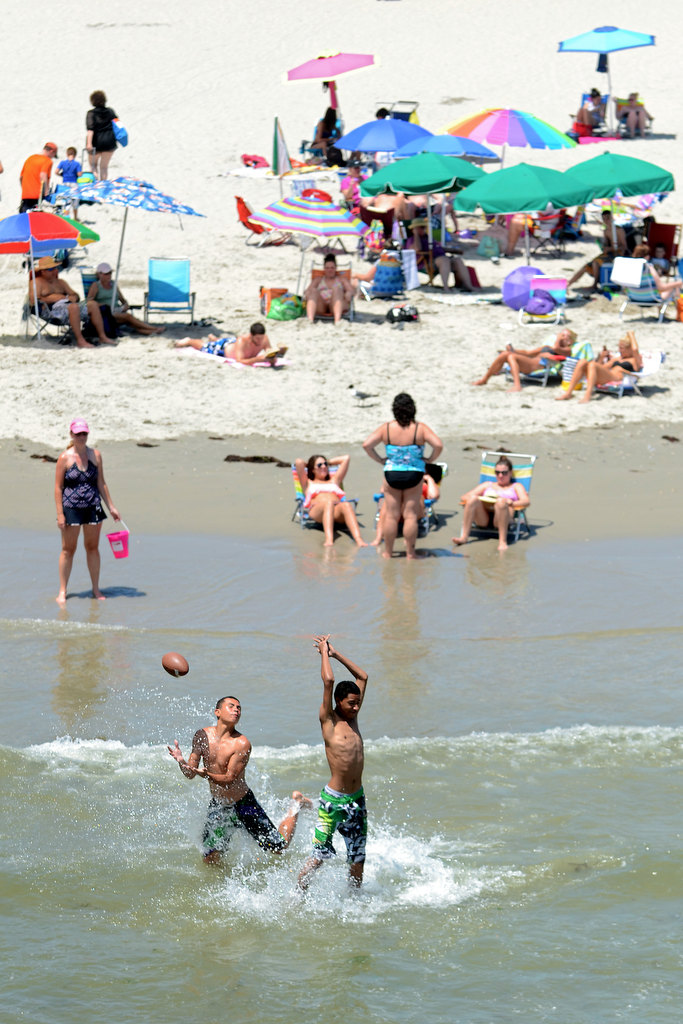 I was on assignment yesterday in Ocean City for an upcoming story on the 100th anniversary of the country's oldest continuously operating fishing club - The Ocean City Fishing Club, which owns a pier that extends 635 feet southeast from the boardwalk (they have a live webcam).
After photographing some members fishing, I took advantage of being on their pier to shoot some First-Day-of-the-Heat-Wave photos. It was an opportunity to use a different vantage point - looking back toward the beach from over the water - than most of the photos I'd shot there over the past thirty years.
Not content to wait for cooperating gulls to fly by - at just the precise moment the kids were catching a football - I seized the moment again, moving in to take advantage of gulls waiting on the railing for the fishermen and women to clean their catches.