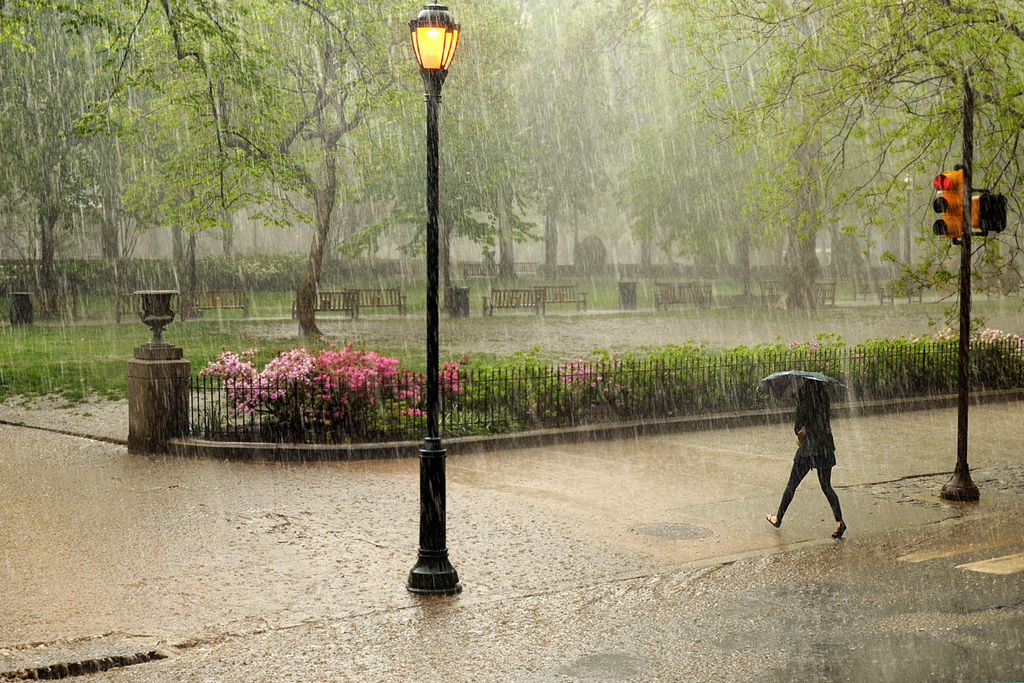 Waiting between classes while shooting at Curtis Institute of Music, I watched out the window as a fast-moving rain shower passed through. Rittenhouse Square, right across the street, emptied out, as did the sidewalk cafe patrons on the opposite corner.
I always marvel at how it's not just the smell and taste of things - like Marcel Proust's madeleine - that unleash "un tableau vivant" of memories for me. No, more often than not, it is a single image that conjures up distant memories. Makes sense (no pun intended) as I am a photographer.
And so it was that when I looked out at the window and saw the awnings at the Steven Starr French restaurant, Parc, had been rolled up by the waiters when the rain came, I was immediately transported back to the cafés of St-Germain-des-Pres and Montmartre...
In 1975, I made my first visit to Paris. I was between high school and college, but had already landed a full-time newspaper job (at a tri-weekly in Las Vegas). I was slightly over confident in my photographic abilities.
In my view, all that kept the café owners from welcoming me into their establishments as an international street photographer (the French, I knew, just loved street photography) was the fact that I was not using a Leica. Cursed as I was with a left-shooting eye, I couldn't use a Leica camera, which was designed for right-eyed photographers.
Instead, I just watched as waiters hosed down their sidewalks in the morning, ignoring the street photographer with the Nikon.
But now, seeing those rolled up awnings over the empty Parc tables off Rittenhouse Square made me recall how when those Parisian waiters unfurled their awnings, the dew that had collected in them overnight gently spilled out. I ignored the happenings inside Curtis for a while and kept watching the restaurant outside. Would my Proustian memories repeat themselves?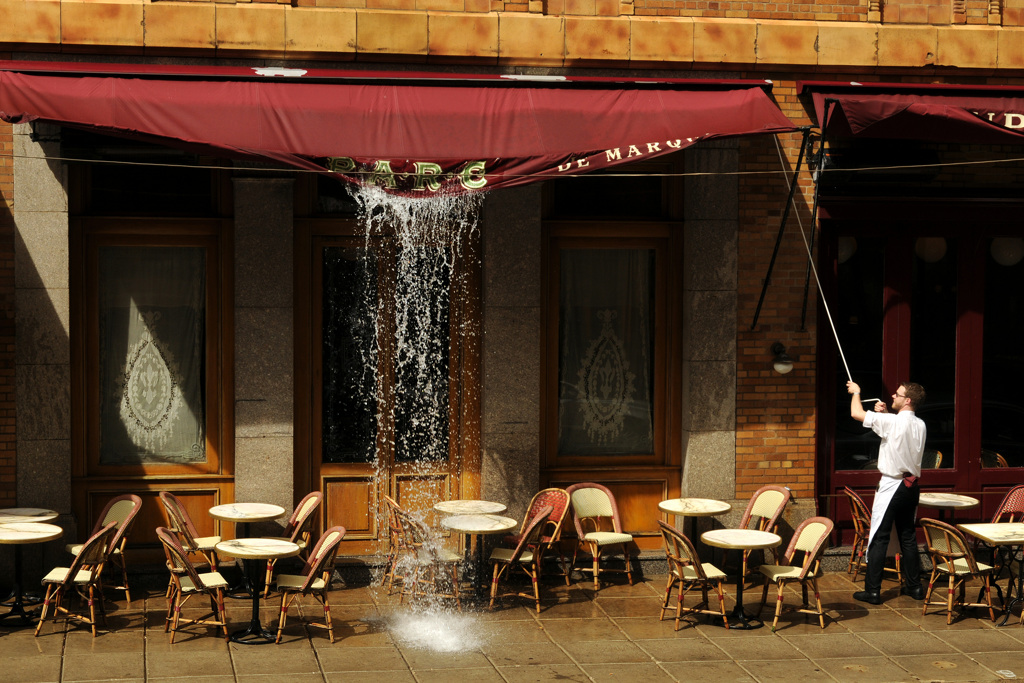 Sometimes, a payoff of the expected is just as sweet as a surprise.