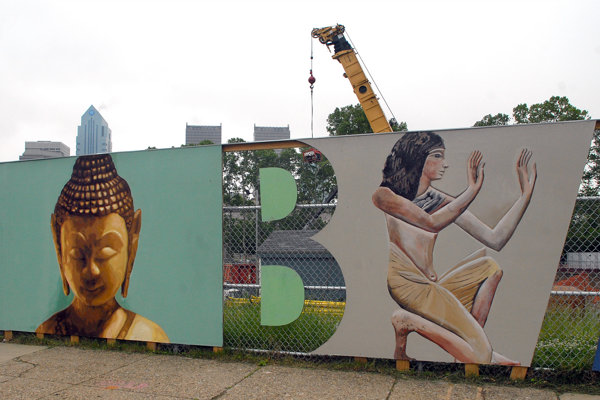 At construction sites around the world, fences and scaffolding have been turned into canvases for the temporary display of public art.
To illustrate a story on fund-raising for the Barnes Foundation art gallery's move from its original home in suburban Merion, I photographed the construction fences around the new site on the Ben Franklin Parkway.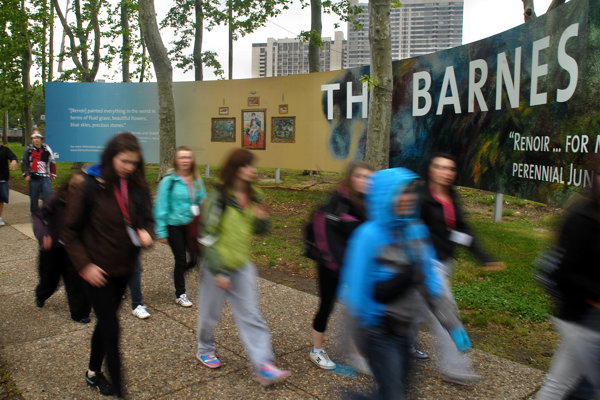 Facing the museum "front" along the Parkway are long, curved signs displaying reproductions of Barnes' paintings and objects. On the other side of the huge construction hole, more reproductions, by the city's Mural Arts Program, along Pennsylvania Avenue.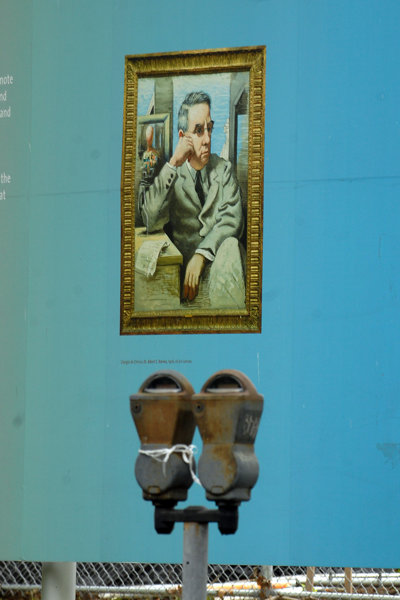 A portrait of Dr. Albert C. Barnes painted by Giorgio de Chirico (1926, oil on canvas).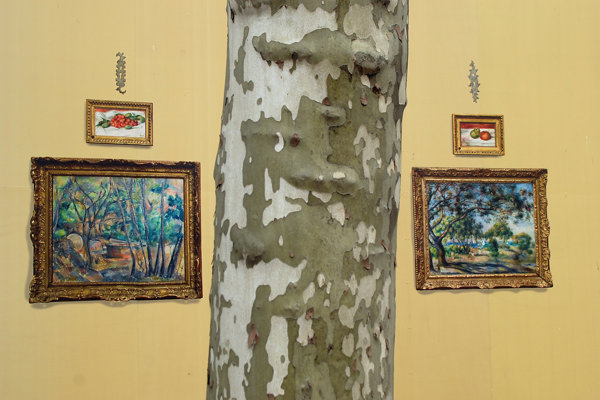 A grouping of Pierre-Auguste Renoir oils (the tree is hiding a Paul Cézanne).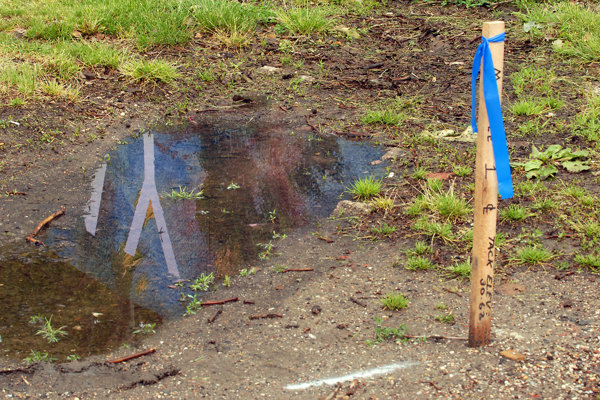 Puddle reflection of another Renoir - a detail of his Noirmoutier (1892, oil on canvas).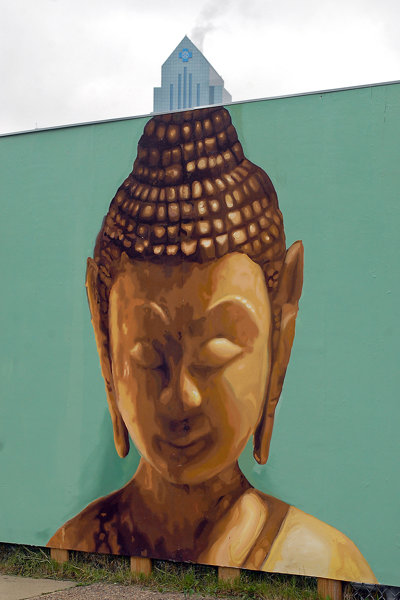 That's the G. Fred DiBona, Jr. Building (Blue Cross-Blue Shield Tower) beyond the mural.