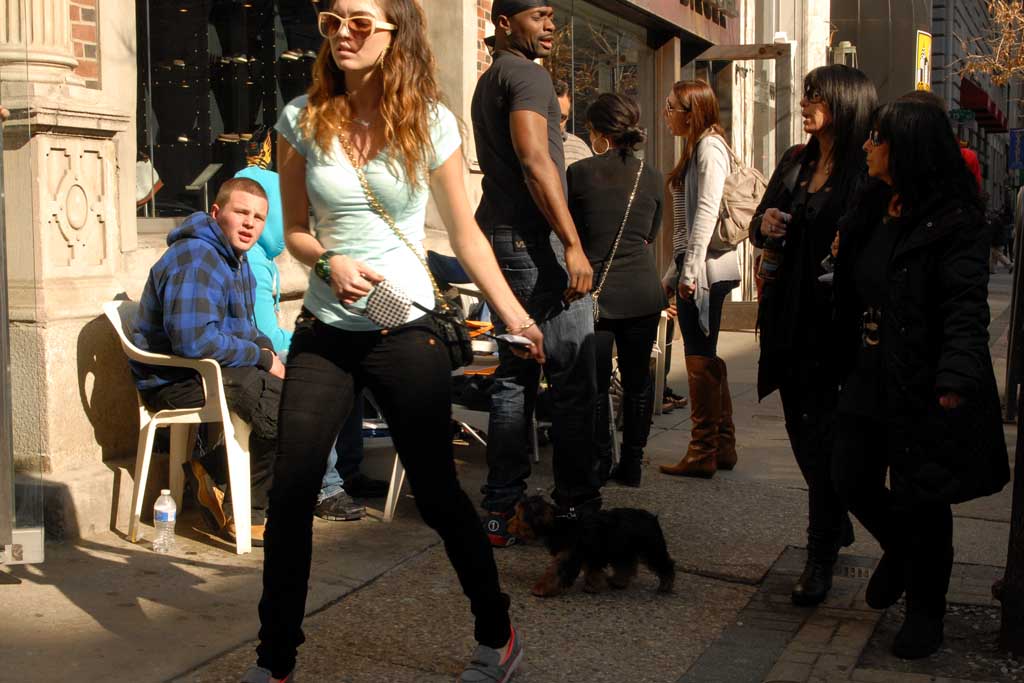 For the past few years in mid-February I've covered Phillies fans lining up early at Citizens Bank Park to buy single-game tickets when they first become available. Not today. But, out looking for warm weather photos in Center City, I recognized the same "hoping-to-score-a-seat" look as I passed some young men on Walnut Street.
The four guys in line - they starting camping out last night - would say "Justin Bieber tickets" when pedestrians asked.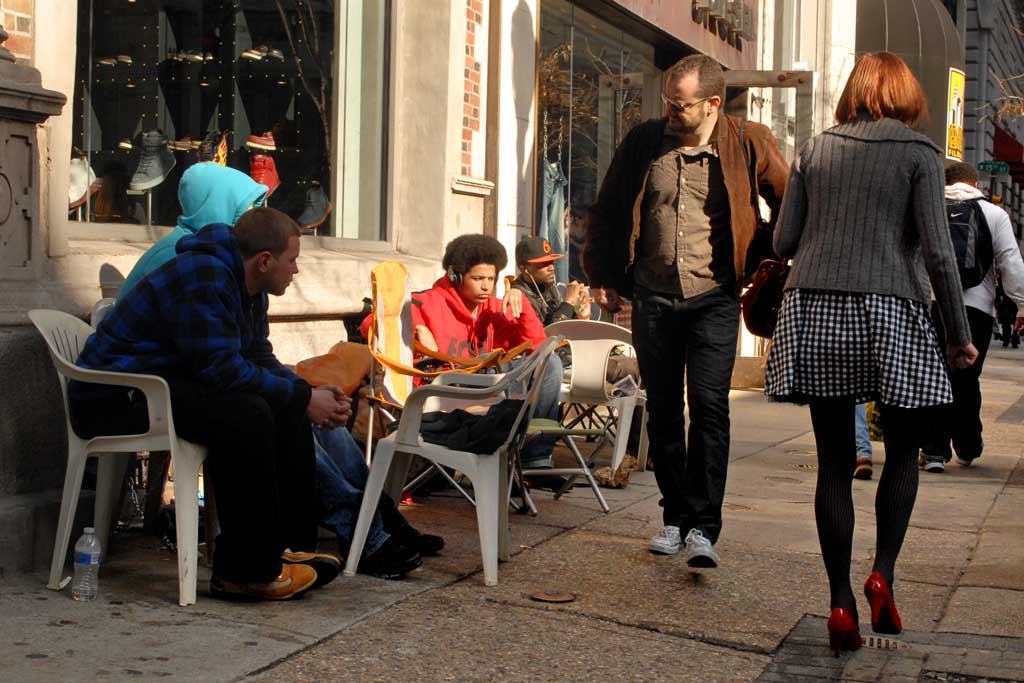 It wasn't teen idol seats though, but sneakers. Nike "Bin 23" Air Jordan V Retros to be exact. They go on sale Friday at UBIQ, the only Jordan Brand retailer in the region getting the "limited release" shoes. They'll sell for $175, but are already being offered at over $500 in the secondary market.
According to the Nike blog, they feature white laces, recalling the 1990 playoff game between Chicago and Milwaukee where Michael Jordan first wore his black Air Jordan V's with white laces. There's also a red wax seal logo on the heel. For me it was an excuse to do some street photography.
Meanwhile, out in the suburbs...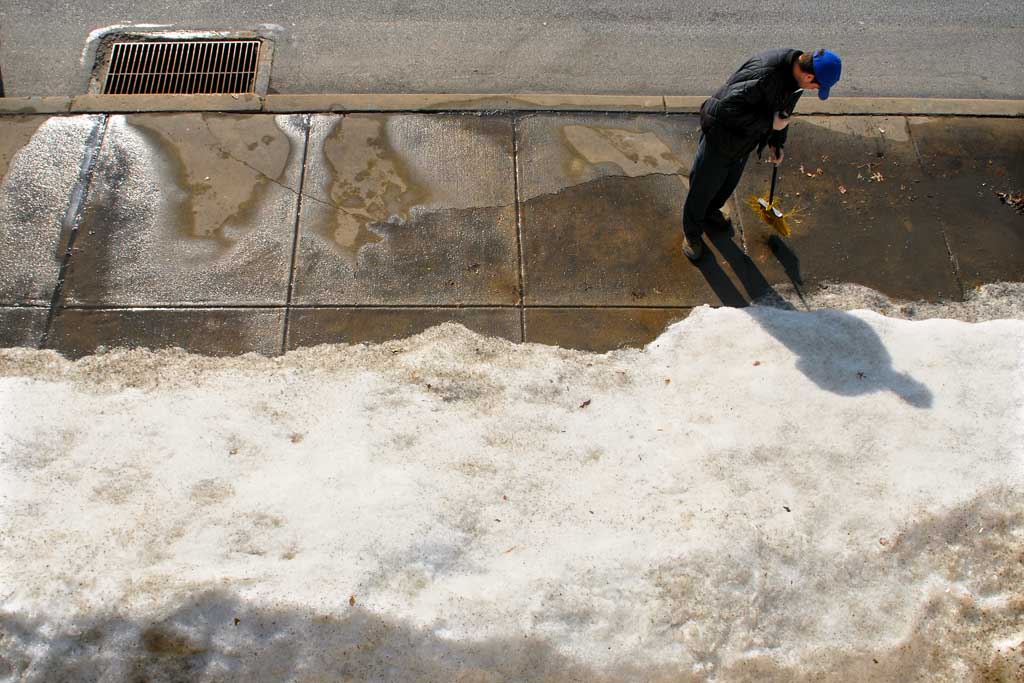 After chasing parking lot snow piles all last winter, I've tried to stay away from them this year. Couldn't resist though, after looking down from the parking garage at the King of Prussia Mall.
Position players report at Clearwater tomorrow, Daylight Savings Time will be here in less than a month, and the first day of spring is in 33 days...