Philly.com has posted galleries of the Inquirer and Daily News photographers' favorite photos of 2010 in the "Year in Review" section.
We were each asked to submit our five favorite photos from the past year, then talk a little about why liked them. The galleries are in three parts - click on each of the boxes above to see all the photos. Clicking on the montage below takes you to the entire review package.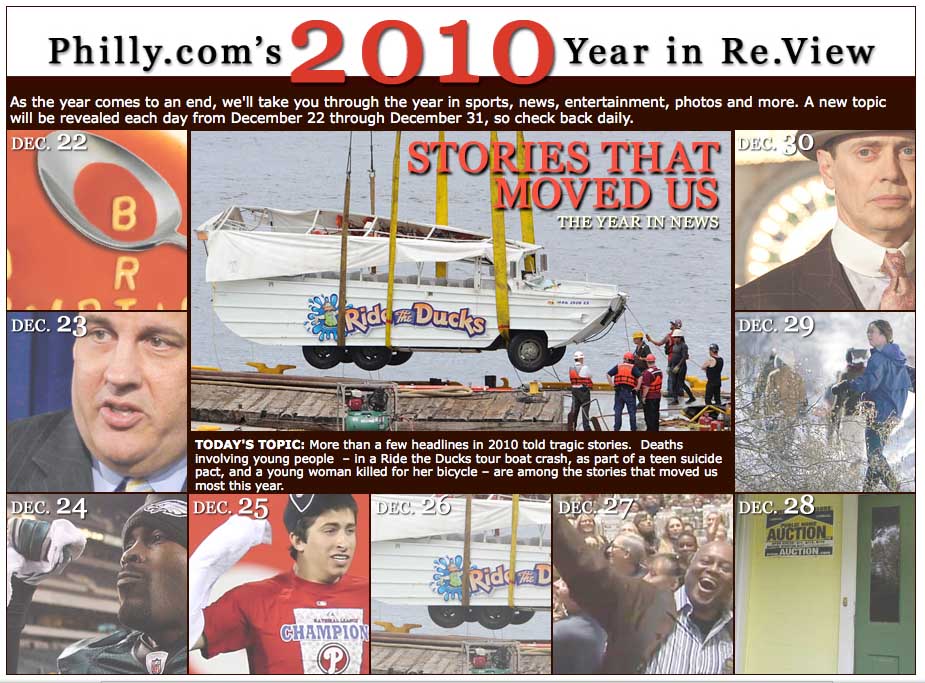 And, since this IS my blog, here are my five picks: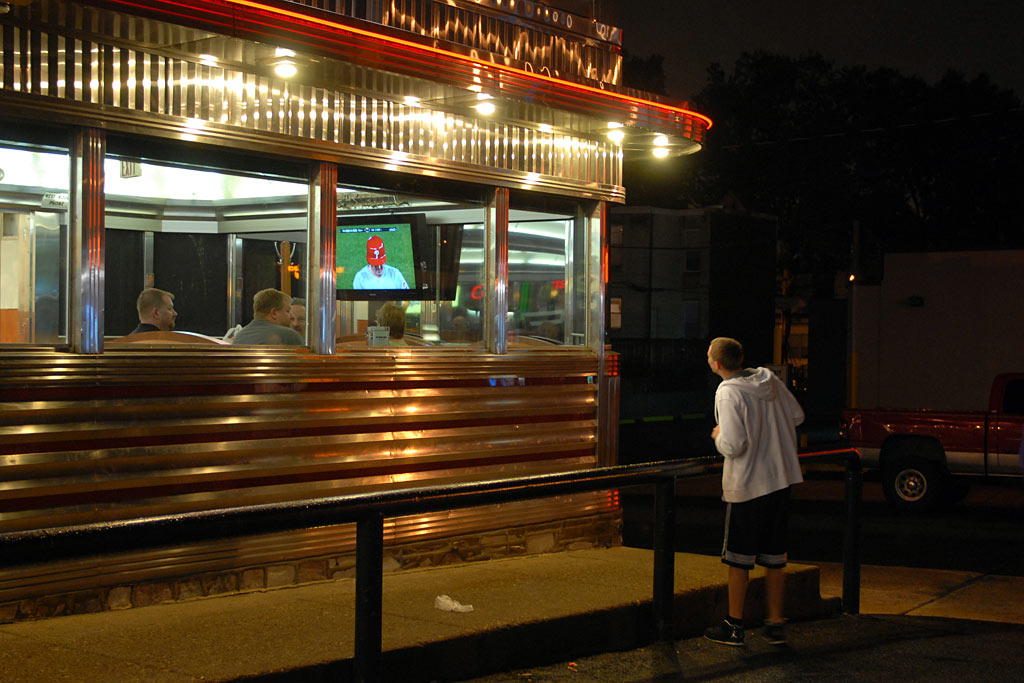 This was my favorite picture from the past year. Sixteen-year-old Eric DeLuca watched outside of the Mayfair Diner as the Phillies defeated the Washington Nationals, 8-0, thereby clinching their fourth consecutive National League East championship. I was there because of its proximity to the intersection of Frankford and Cottman avenues, which has traditionally served as a hub for rowdy fans. However, on this September evening, the crowd was thin. I guessed after a few League Championships and a World Series win, clinching the division wasn't as big of a deal to Philadelphia fans.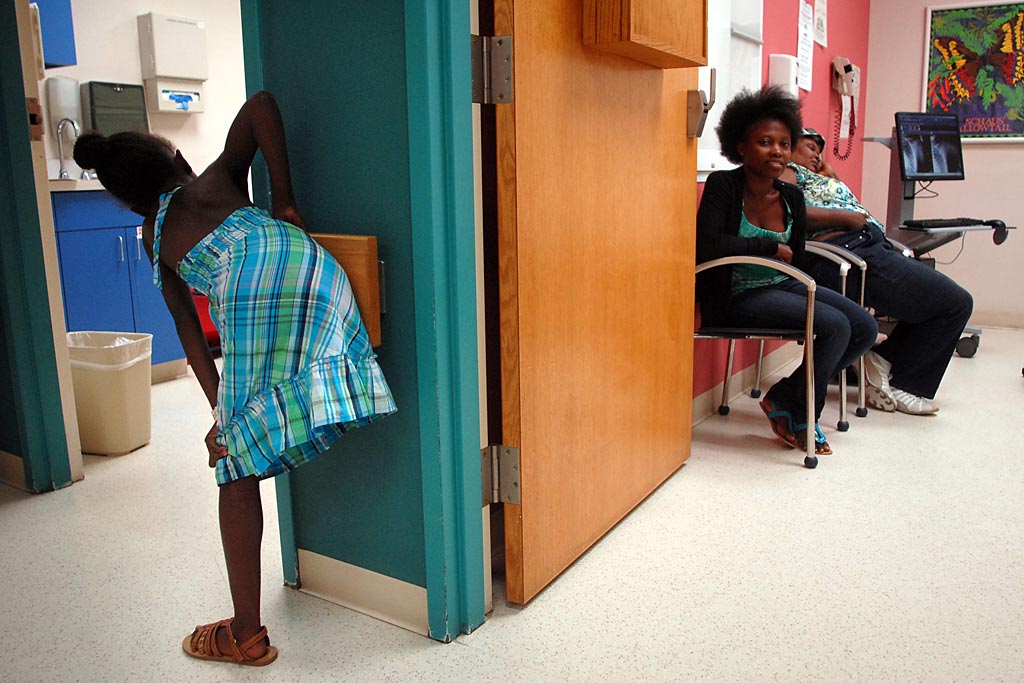 Eight-year-old Sarah Maurice peeked into an examination room at Shriner's Hospital in May. Maurice, who lost a limb during the earthquake in Haiti, was one of three Haitian girls who arrived at the hospital to be fitted for prosthetic replacements. I wanted to capture her personality at the same time I showed why she was physically there. After I few hours I made the photo of her bouncing around just like a curious little kid.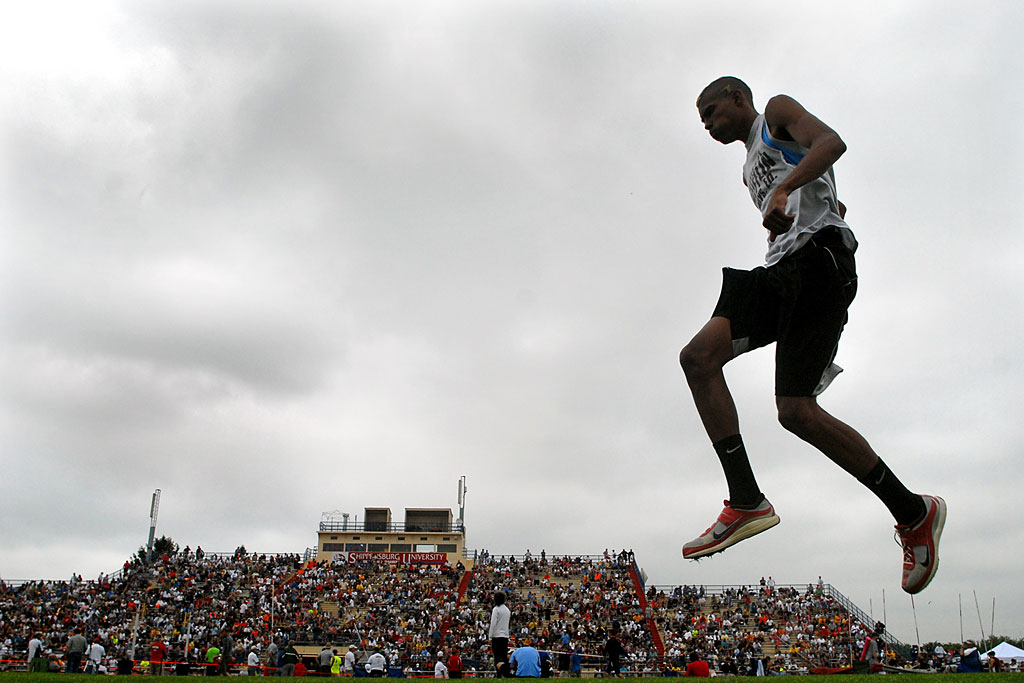 Also in May, Tyler Brooks warmed up at the 2010 PIAA Track and Field championships at Shippensburg University. I got down on the ground in the grass infield of the stadium to shoot him appearing to fly above the stands as he skipped along in preparation for his triple-jump event.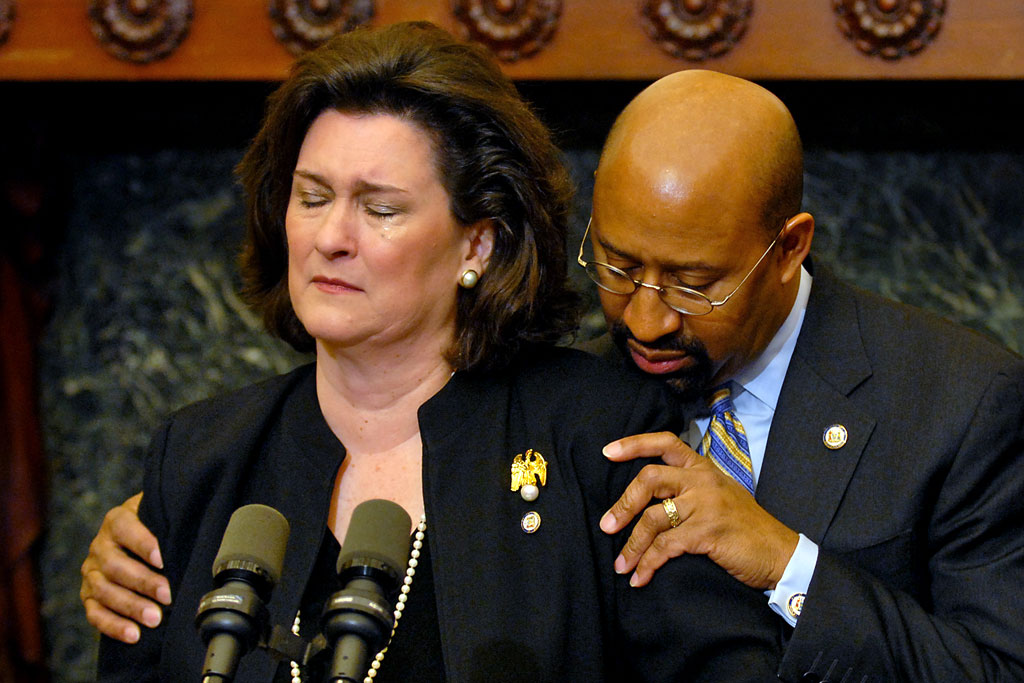 It was a routine press conference at City Hall in March, listed as a "personnel announcement." Then, Philadelphia Managing Director Camille Barnett announced she was resigning, and began to recall her husband's death, which occurred just days before she first took her city post in 2008. Mayor Nutter stepped up to comfort her.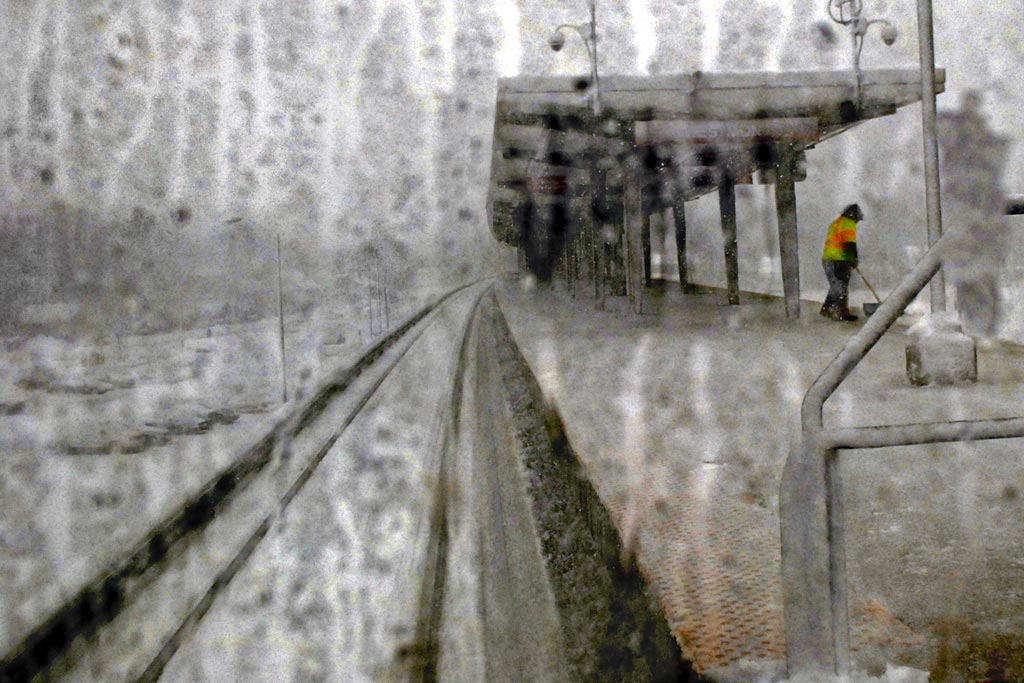 2010 started just like it seems to be ending - with a lot of snow. Back in February the region was almost getting used to it. So when another blizzard immobilized the region, I rode back and forth on a PATCO train in the morning to see who, if anyone, was heading in to work.