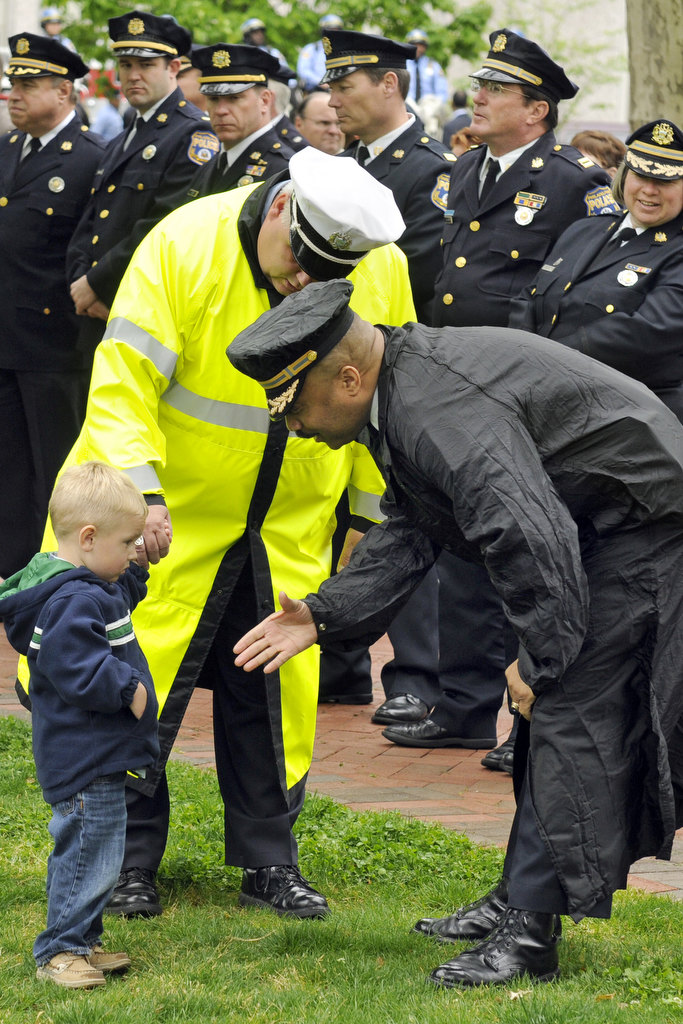 The annual Living Flame Memorial Service honoring police and firefighters killed in the line of duty was held Wednesday at Franklin Square.
During the speeches before the wreath-laying ceremony, I was wandering in the rear of the crowd when I saw Police Crpl. Robert Pawlowski and a young boy meandering among the uniformed officers just as I was doing.
Pawlowski seemed to know everybody, but the youngster wasn't as outgoing.
After photographing them for a while, I introduced myself.