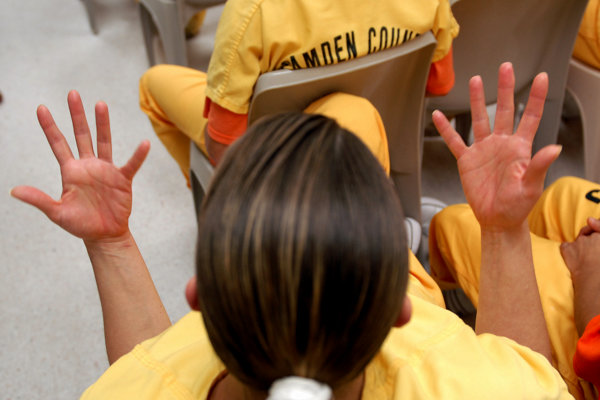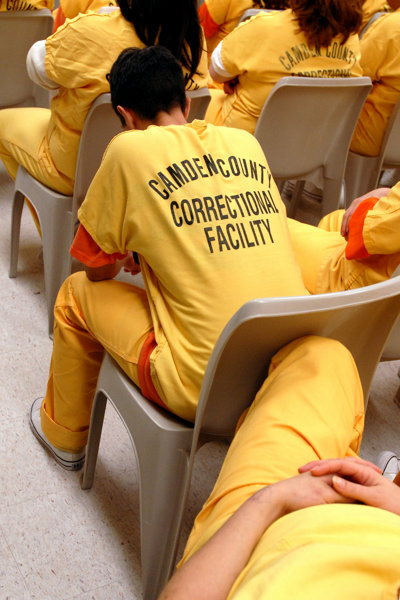 A couple of my assignments that ran in the newspaper over the weekend had similar out of the ordinary photo restrictions. Inside the Camden County Jail for piece by Inquirer columnist Kevin Riordan, I was told I could not use names or photograph inmates' faces during a weekly meeting of women inmates in the jail's Second Chance program.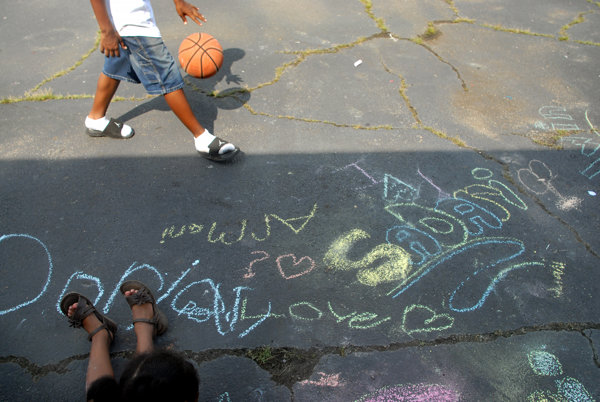 Meanwhile in Chester, Inquirer reporter Mari A. Schaefer had interviewed counselers and staff at the Boys and Girls Club so when I arrived a day or two later, the director assumed it only to photograph them. After walking past a swimming pool and playground crammed with laughing kids, through a fun-filled basketball gym and rec room to get to the office, I was told none of the young summer "campers" at the public facility had parents' releases so I none of their faces could be in any of the photographs.
I was ready, after an already frustrating day, to just bag it and make portraits of the counselors and staff quoted for the story. Then one of the counselors pointed out a number of the staff have kids at the camp so a few of them got into a game of basketball. Not the best situation, as it is closer than I'd like to get to "setting up" photos.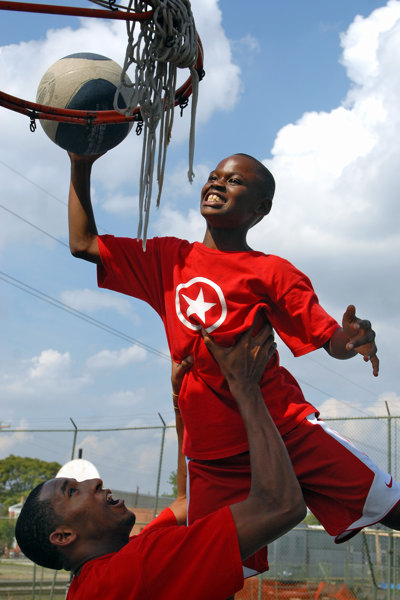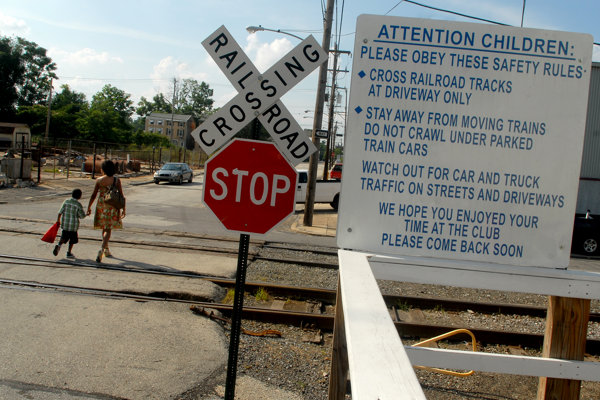 I was still at the club when some parents began arriving to pick up their kids, and it was suggested I get those campers to play together for more photos. That would definitely be over the line, but it did give me a chance get okays from those parents, and shoot them leaving - to visually represent the obstacles kids in Chester face getting to a fun place.