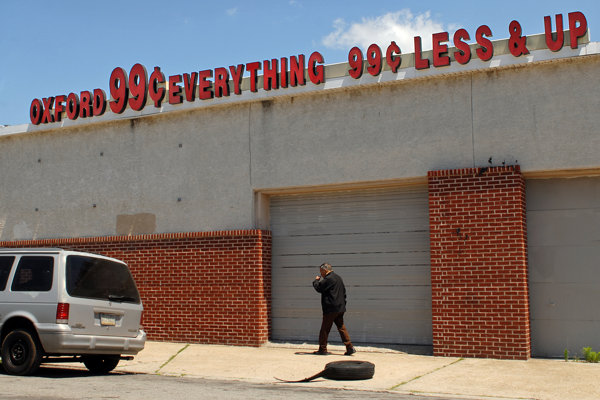 I wasn't looking for a feature photo. Honest. If I were, I'd have gotten out of my car.
Driving back to Center City through the Oxford Circle neighborhood in Northeast Philadelphia after an assignment in Montgomery County last week I happened to look up while stopped at a light.
One of my own personal photo rules - besides always going on foot when looking for feature photos - is to avoid taking pictures of signs.