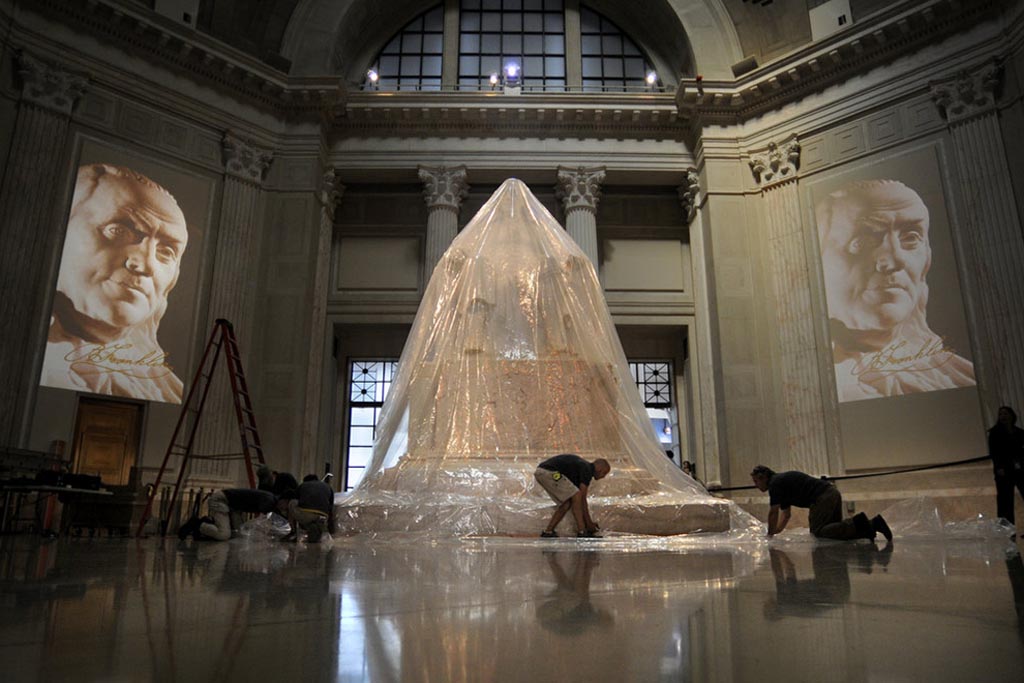 The iconic 20-foot high statue of Benjamin Franklin inside the rotunda of the Franklin Institute gets a special protective polyethylene cover.
Ben is actually the Benjamin Franklin National Memorial, as designated by the United States Congress in 1972 as the official national memorial to Franklin. It was sculpted by James Earle Fraser, and weighs 30 tons, sitting on a 92-ton pedestal of white Seravezza marble. Originally opened in 1938, the rotunda was designed by architect John T. Windrim and modeled after the Pantheon in Rome.
Ben was being wrapped yesterday to shield him from dust and debris as the museum breaks through and removes part of the marble wall of the rotunda for an eventual entrance to the state-of-the-art "Your Brain" permanent exhibit, opening June 2014 as the centerpiece of the new Nicholas and Athena Karabots Pavilion.