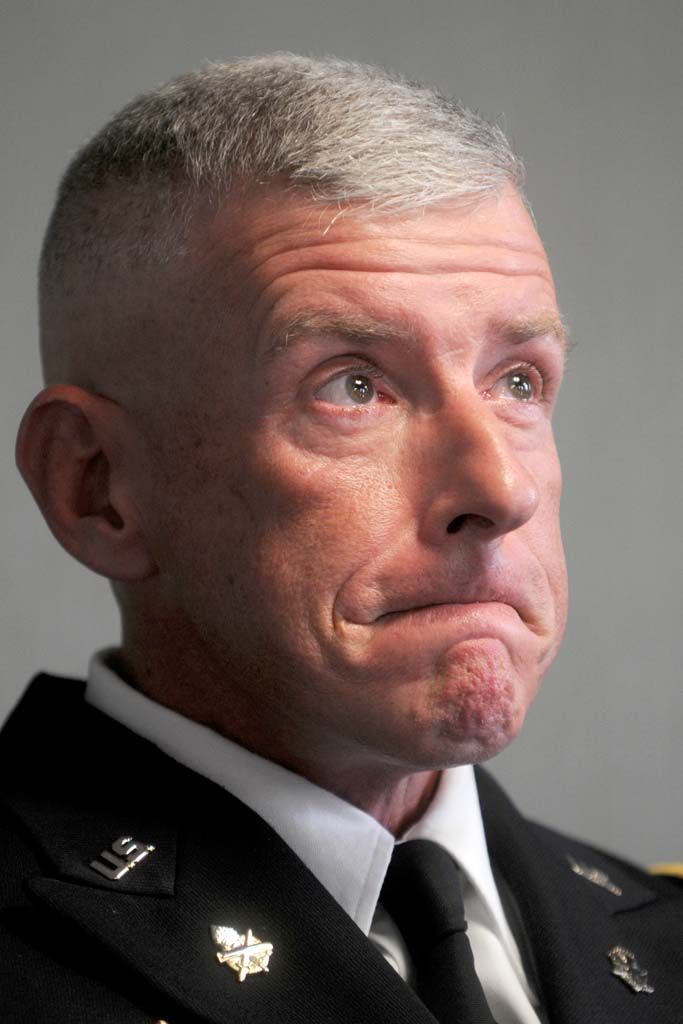 I met Lt. Col. Jeffery Voice last week in the offices of the Casualty Assistance Center at Ft. Dix, in New Jersey. It's the office responsible for supporting surviving family members of those who have made the ultimate sacrifice for their country.
The unit is also home to the soldiers who must make that fateful knock on the door to deliver the worst news a military family can receive - informing them of a combat death of a loved one.
Lt. Col. Voice is one of those officers.
Listening to people talk about their jobs is a huge part of my work as a newspaper photographer. I've probably heard thousands. But none none have been as emotional as his description.
Watch the video here, as Lt. Col. Voice was interviewed (but didn't make it into the story) by Inquirer writer Carolyn Davis for part of her continuing series, "The Hidden Homefront," on the impact of war on military families.