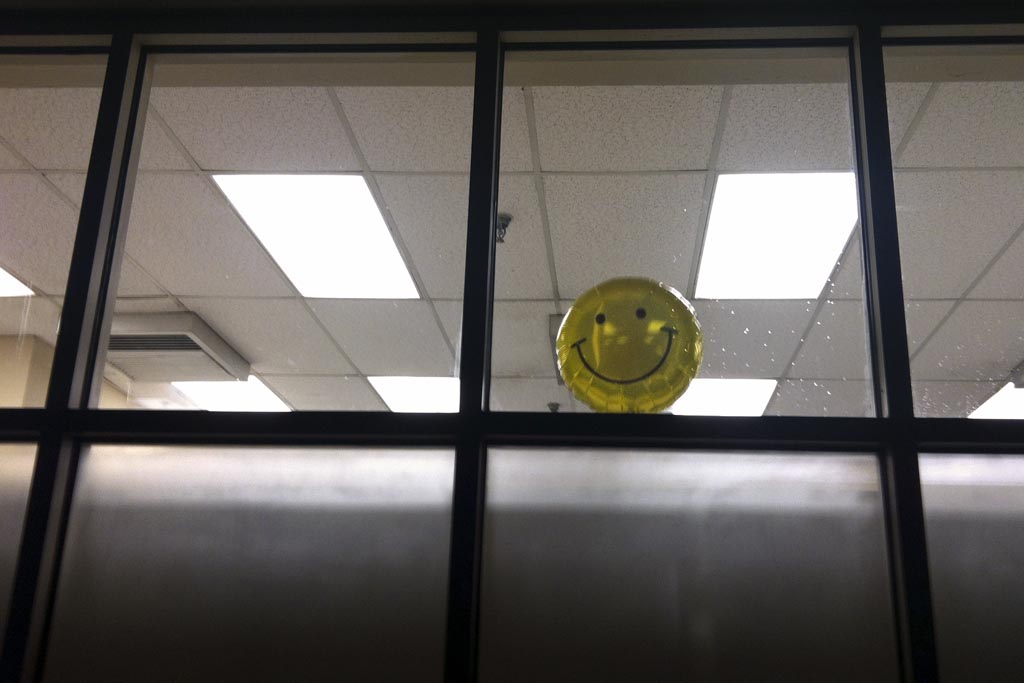 What is it that catches a photographer's eye? That question is one of the things that makes photography so personal.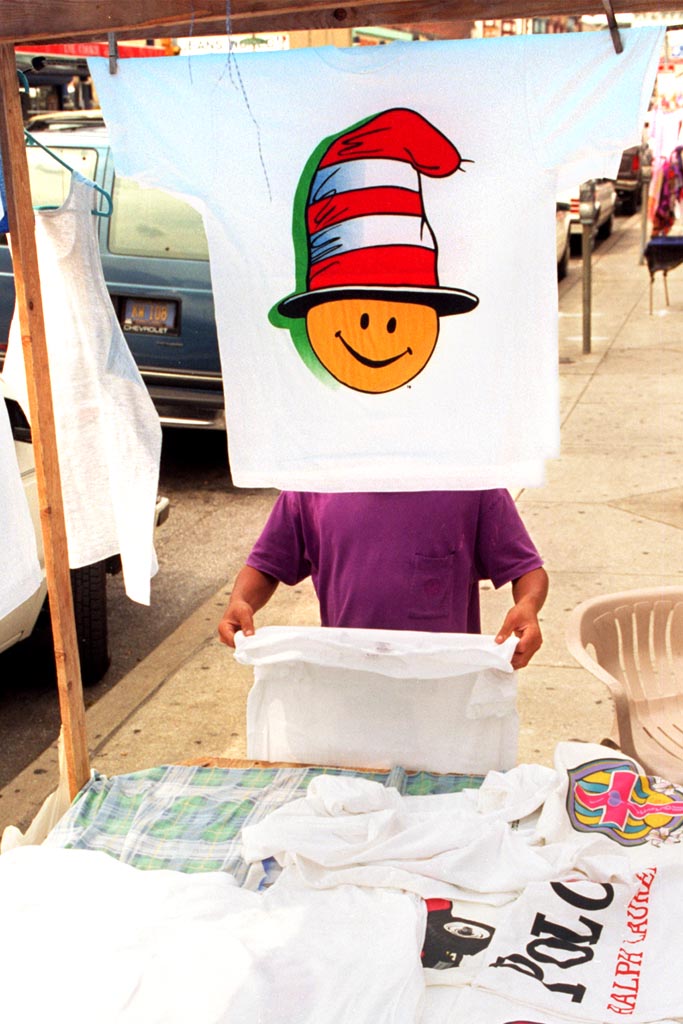 What we see is as much a part of an individual photographer's style as how we see; which lens do we use, our choice of depth of field, use of a tripod or the standing on a chair, bending our knees, or using a fast or slow shutter speed. What makes something attract our attention, cause us to lift a camera to our eye? Is it the faces of people? Shadow and light, scenery, animals, cars?
Long before we even develop a style of shooting, before we even become photographers, we have already "decided" what we like to point our cameras at.
That's what makes each of us go in our own direction. We become studio or nature or sports shooters, antique farm equipment photographers, or closeup focusers.
Even when we've drifted into a category - say photojournalism - each of us still notice some things that others completely ignore.
So, are pigeons, umbrellas, hats and cigars (and reflections, shadows, and silhouettes) just compostional tools - part of my visual vocabulary?
Would another photographer take a second look at the balloon floating above the shelves behind the supermarket window when she walked toward the door just before they close at 10 p.m.? Would I have noticed errant smiley face if it were a "Happy Birthday" balloon? Or if there were two or three balloons floating there? Or if I were walking by at 10 a.m.?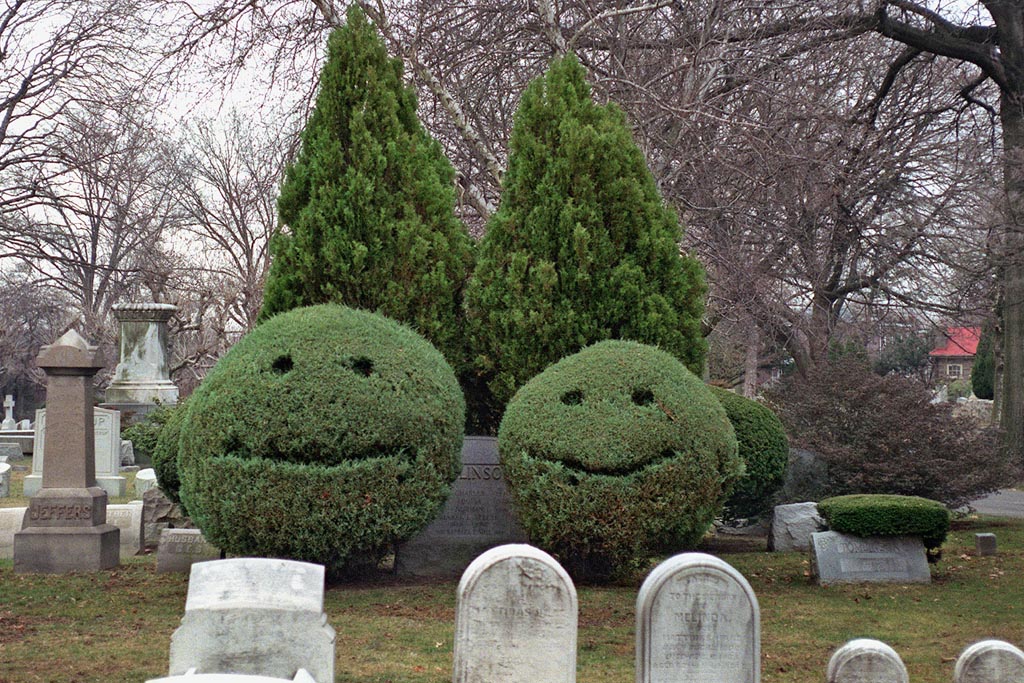 I stumbled across the tombstone smileys a few year ago when I was doing a weekly neighborhood photo column for the newspaper. It remains one of my most popular photos with readers. The topiary display in the Ivy Hill Cemetery and Crematory stood out like a couple of sore thumbs but the groundskeepers don't know who carved out the pair of evergreen bushes. Management hoped it would grow out, and even attempted to trim it away - but the design grew back even more pronounced. So about a week after I took the picture, they were cut down.
I was back in the area this summer shooting a monument there for a Civil War anniversary story, remembered the bushes, and again wandered peacefully searching for the site. It took a while: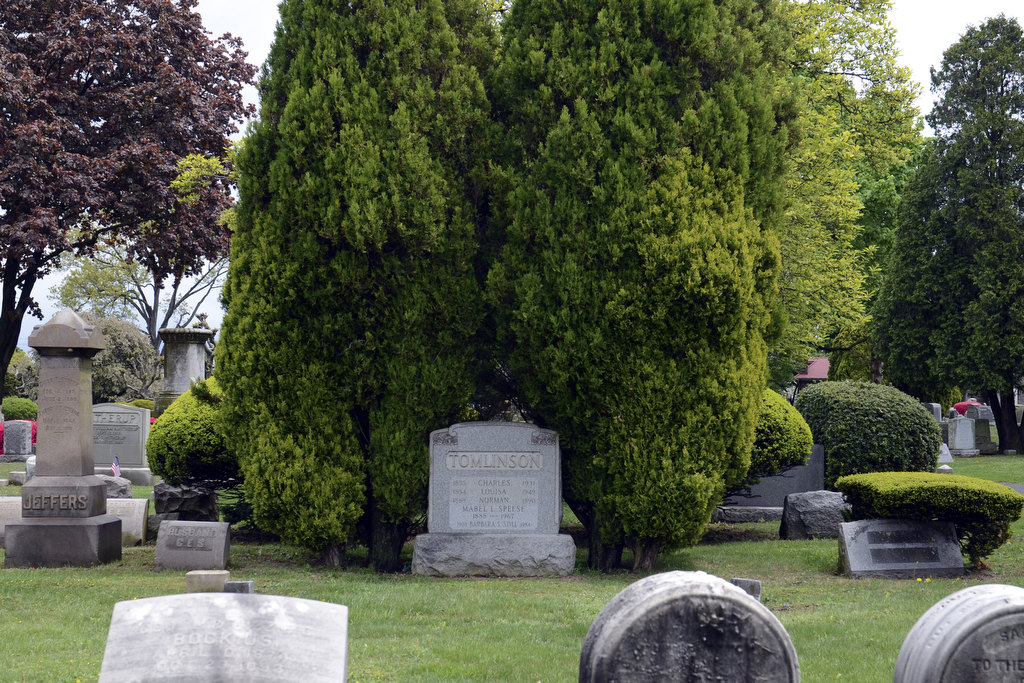 I have to close with one of my favorite smiley faces of all time, shot by former Inquirer colleage Bryan Grigsby.
We first met in the early 80's when I worked for UPI in Kansas City and he was Director of Photography at the Springfield (Mo.) News-Leader, then both ended up at the Inquirer a few years later. Bryan, who retired last year, still pursues "juxtapositions and built in jokes" in what he once called the "Indecisive Moment" at Mummers Parades, military re-enactments, circuses and festivals, and at his hometown "Grounds For Sculpture" in Mercer County, New Jersey.