Archive: April, 2010
Tom Gralish

, Inquirer Staff Photographer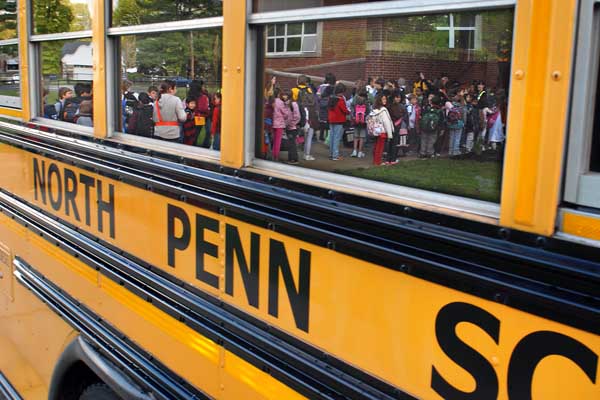 I don't go looking for silhouettes, shadows and reflections. This one presented itself as a bus pulled in front of the York Avenue School in Lansdale, just as the kids were lining up to go inside on the first morning back to classes after a teacher's strike.
Tom Gralish

, Inquirer Staff Photographer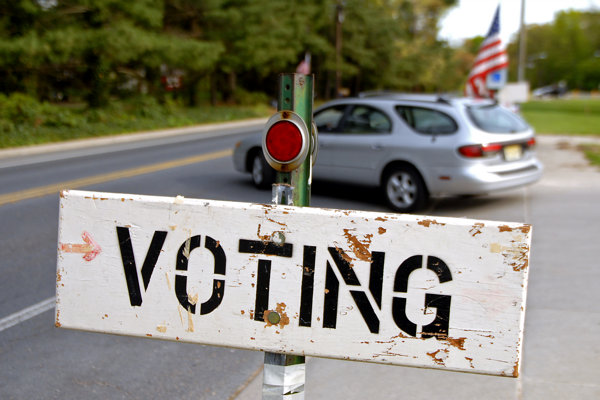 Some scenes around South Jersey as voters decide school boards and budgets. More photos here.
I volunteered to shoot "early" voting before I went online to look for polling times and places throughout the three counties around Philadelphia. Maybe I didn't remember, maybe I've just never actuallly covered a NJ school election before, but municipalities are only required to open the polls from 5 p.m. to 9 p.m. They have the option to open earlier, and some do, at noon or 2 p.m. but most open at 4 p.m. Haddonfield, which is losing all of its education aid - $1.5 million - under the govenor's proposed budget, was the only place I found that opened their polls at 7 a.m. So I started there.
Tom Gralish

, Inquirer Staff Photographer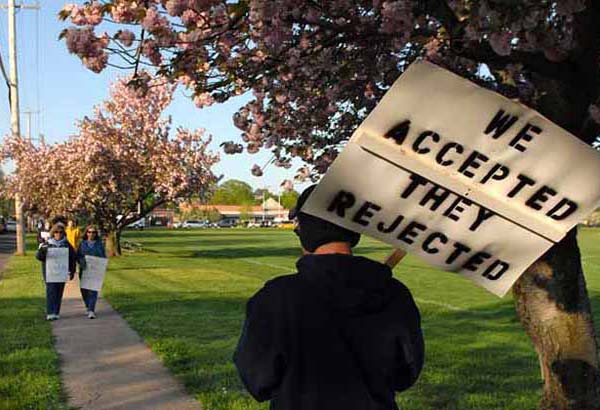 Teachers in the North Penn School District go on strike in a contract dispute, closing schools in Montgomery County's largest school district. More photos here.
Tom Gralish

, Inquirer Staff Photographer

I was in Camden's Tent City again this week, looking to photograph activity before, during and after an April 15 "deadline" to evict all the residents from the woods inside the I-676 exit ramp. Click here for a gallery of photos from the compound over the past year.
There was a meeting of the Tent City Task Force the day before looking for the best way to close down the compound and place everyone in housing. The group, comprised of government officials, homeless advocates, and representatives of non-profits has been unable to come up with a coordinated plan or timetable.
Tom Gralish

, Inquirer Staff Photographer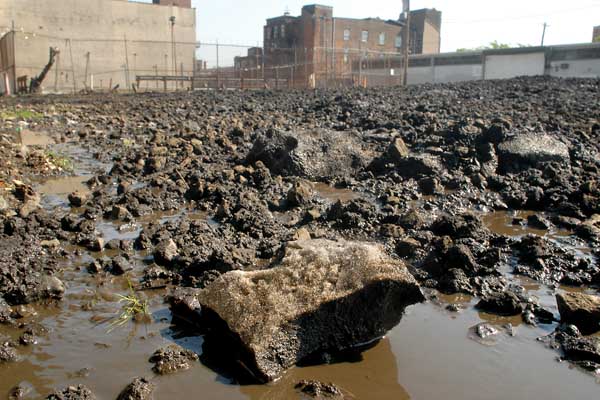 Is this the last snow left? A pile of remnants from the record-setting Winter of 2009-10 in the shadow of elevated SEPTA tracks at Ninth & Poplar Streets on Sunday morning.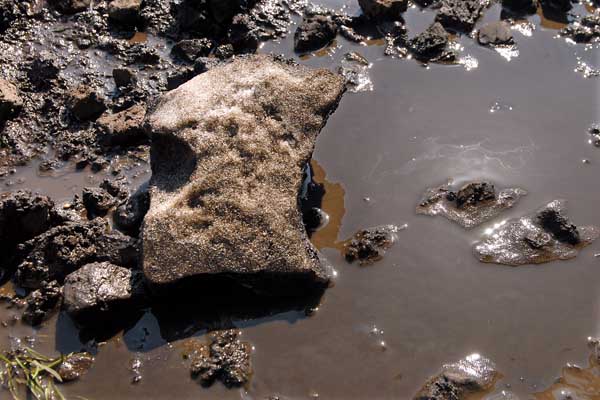 Tom Gralish

, Inquirer Staff Photographer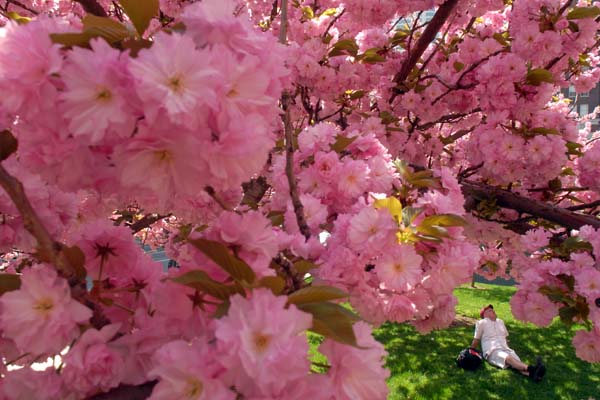 I've driven by the Edgar Allan Poe Historic Site in North Philadelphia dozens of times over the years when the trees around the Raven sculpture were in full bloom. It happened again this morning, and just like every other time, I pulled over, looked at the blossoms, and decided the light wasn't right and there were no visitors around, and little chance any would appear if I tried to make a picture. Three assignments later, I was driving back to the office when I passed the small park on the Ben Franklin Parkway at 16th Street. Similar blossoms, but this time the light was good, and there were people all around. So this time I got out of the car.
Tom Gralish

, Inquirer Staff Photographer

It was exactly twenty-five years ago today the Inquirer Magazine published my photo essay on Philadelphia's homeless.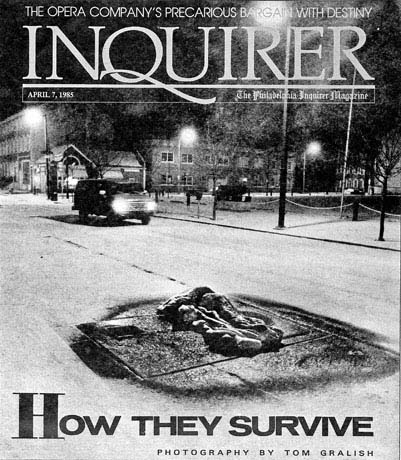 And as the serendipity of photojournalism would have it, there are photos from Camden's homeless tent city in the newspaper (and online) today.
Tom Gralish

, Inquirer Staff Photographer

Volunteer School District workers waited in the classroom-turned greenroom as TV food host Rachael Ray visited Frankford High School.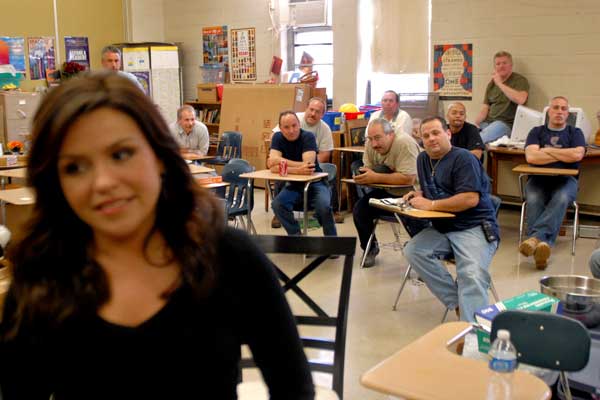 Ray was there to unveil the state-of-the-art kitchen she presented to the school's culinary arts program. Her foundation donated the all the brand-new appliances, pots, pans, and knives while school staff provided the labor, working on the crew of celebrity designer Carter Oosterhouse (Oprah fave and one of People magazine's "Sexiest men on TV," in blue, below) completing the extreme makeover of the school's antiquated kitchen while the students were on spring break. The whole thing was videotaped for her show.