Archive: March, 2009
Tom Gralish, Inquirer Staff Photographer
My bio blurb on the right says I do self-generated feature photos. Every once in a while someone asks me, "what does that mean?" At newspapers that usually means going out in search of a picture that can break up all the grey space on the pages – on a slow news day. It traditionally means finding kids playing in a park, joggers running by a river, or anyone outside dealing with heat, cold, wind, rain, or snow.
This past week, I was called on to "find something" for the local section of the paper. I took three different paths on each of the three days I went looking, with three different photo results.
Tom Gralish, Inquirer Staff Photographer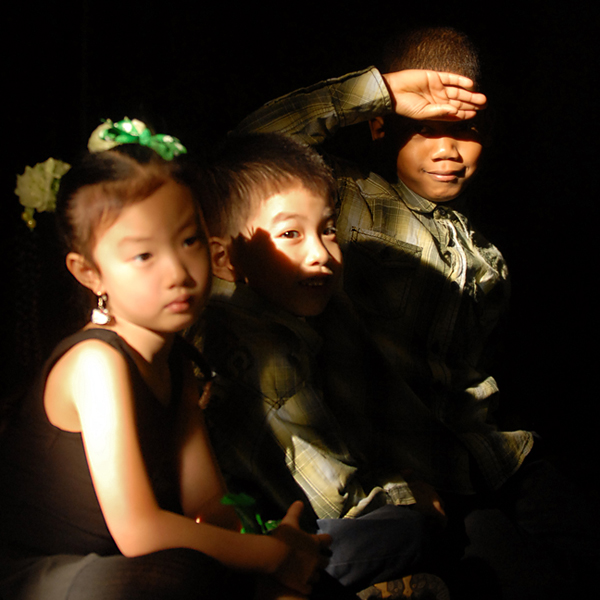 Kindergartners at the J. Hampton Moore School in the Northeast wait on stage to practice their St. Patrick's Day Irish dance program. Click here or on the picture for a gallery of more photos.
Tom Gralish, Inquirer Staff Photographer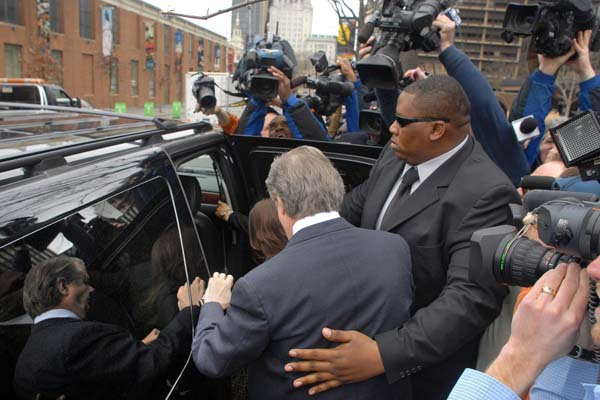 A federal jury finds Vincent J. Fumo to be a corrupt politician who abused his power to enrich himself. The former state senator, a feared and admired power in Philadelphia and Harrisburg politics for decades, could end up with a prison term of more than 10 years. Click on the photo for a slide show of Inquirer and Daily News photos from outside the federal courthouse Monday.
Tom Gralish, Inquirer Staff Photographer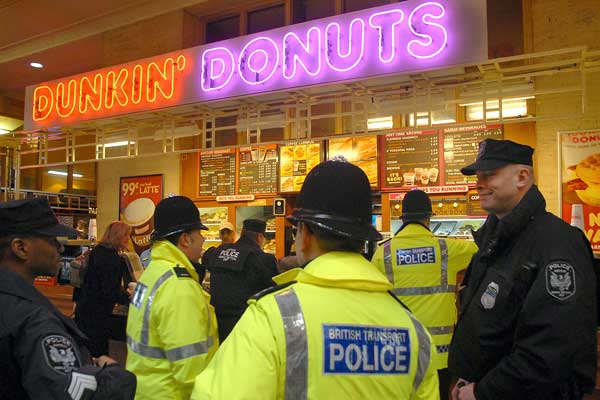 Tom Gralish, Inquirer Staff Photographer
Michael Viola was one of the corps already at the Inquirer when Gary Haynes hired a dozen young weaned-on-35mm photographers as the newspaper expanded in the early 1980's. Mike was easily the most universally loved and respected member of this veteran group of shooters who learned to take a key photo with a single 4x5 negative instead of by the whir of a motor drive. We were all awed by his ability - and his impeccable dress - but it was his enthusiasm for the daily work of a photojournalist that inspires many of us to this day.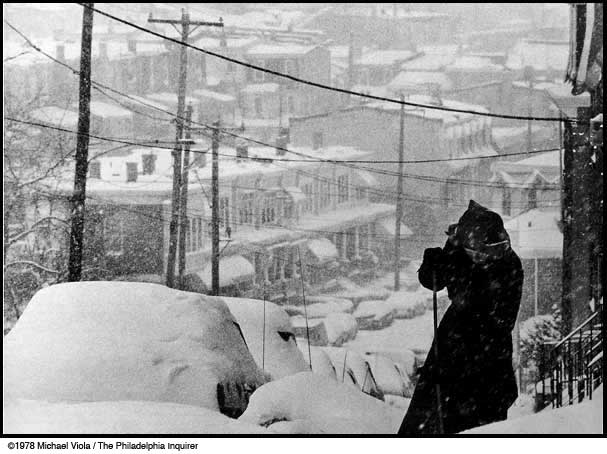 Mr. Viola retired in 1988, and this is one of his most memorable weather front-page news photos. Mike made it in his own Manayunk neighborhood during a blizzard in February of 1978.