Tom Gralish, Inquirer Staff Photographer
It's hard not to shoot the same photo again every 17 years or so.
As I approach my 30th anniversary of starting work at the Inquirer, I am reminded of that all the time.When you've been in one place for a while you can't help repeating yourself.
This week I ended up shooting a little bit of the World Championship of Sand Sculpting on the beach in Atlantic City. I'd gone there to photograph a Miss America press conference (the scholarship pageant returns to A.C. after seven years in Las Vegas).
Tom Gralish, Inquirer Staff Photographer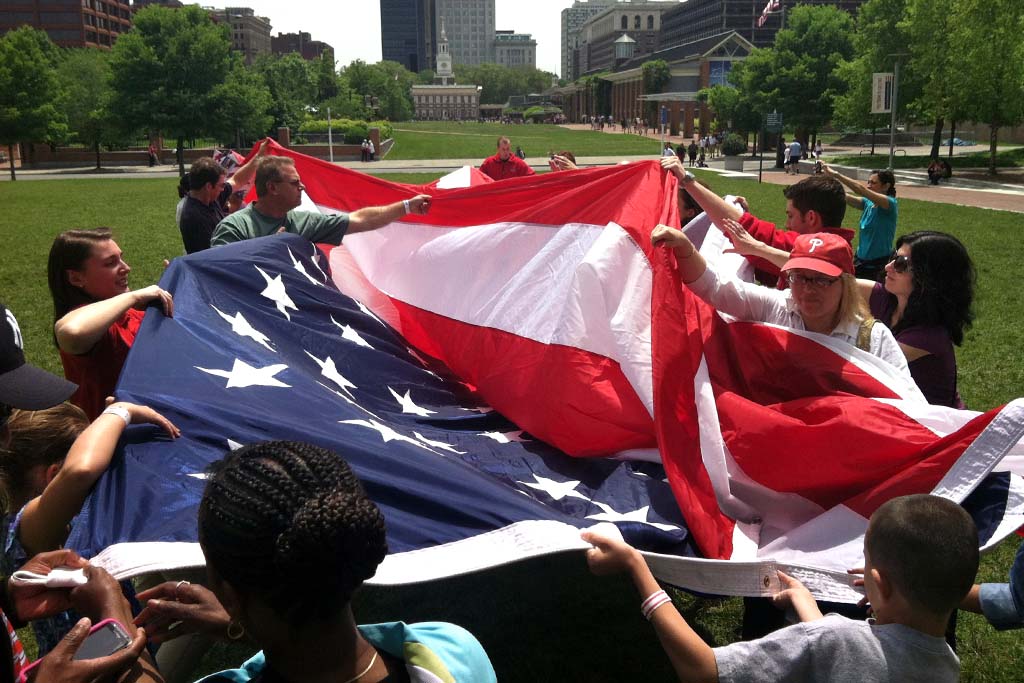 (Memorial Day "Giant Flag Folding" activity for National Constitution Center visitors, on their front lawn on Independence Mall Sunday, May 27, 2013)
Back at home from a Memorial Day day-off spent with my family,I was just looking through Time Magazine's LightBox gallery, at the photographs of Baltimore-based free-lance photographer Steve Ruark. Shooting mostly for the Associated Press, he has made 278 trips to Dover Air Force Base in Delaware, covering the return of 490 fallen troops. His pictures are incredible. It is remarkable how he found so many ways to make each and every one a unique photograph, especially considering the restrictions placed on the media: stay in the same spot and do not photograph family member. Ruark, who has probably seen more of these brief ceremonies, known as dignified transfers, than any other civilian, tells Time writer Nate Rawlings that sharing his images is part of a crucial undertaking: "If something's not photographed, it's easy to deny...It's a fact that Americans are getting killed overseas. Making people look at it makes them weigh the costs."
Like most Americans today, owing to the demographics of our all-volunteer military, I don't have any family or good friends in the service. So it's easy not to have to think about the risks they face every day.
Tom Gralish, Inquirer Staff Photographer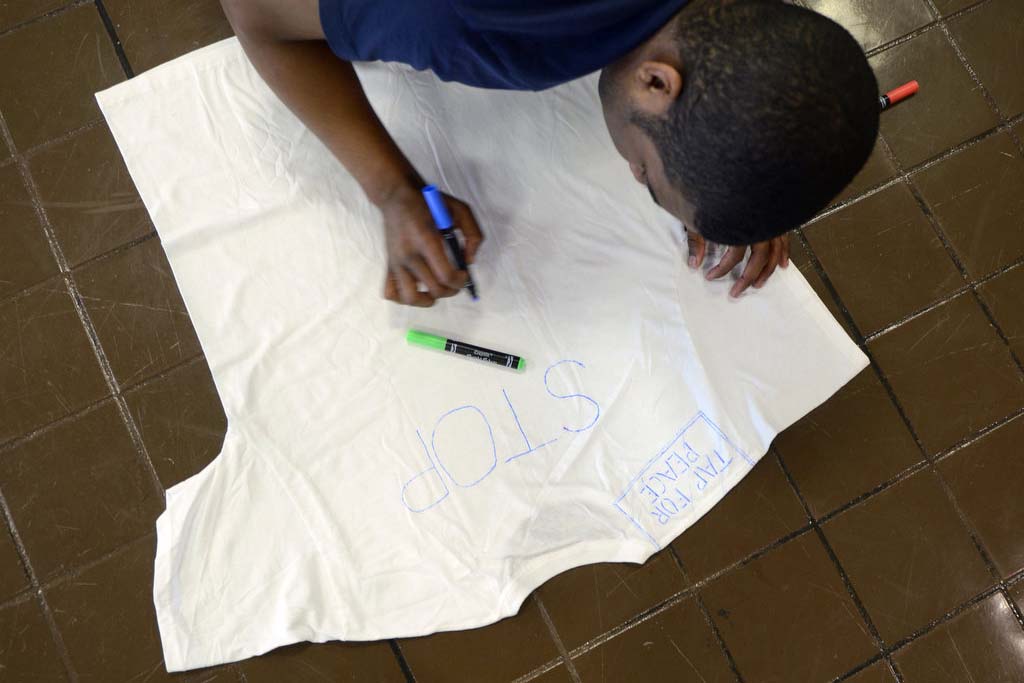 Just as after Columbine, 9-11, Oklahoma City, Sandy Hook Sandy Hook Elementary, or Aurora, getting back a sense of normalcy was important after the Boston Marathon bombings. Continuing to do what we do every day gives us a sense of security after those terrible things happen to people while doing just that: going to school, working in a high rise building, dropping kids off at daycare, seeing a movie, or going to watch friends and family run in a race.
I took a lot of comfort this week in photographing the day to day happenings at schools, senior centers, and neighborhoods.
Tom Gralish, Inquirer Staff Photographer
One of the dangers of infrequent blog posting: a lot of stuff inside busting to get out...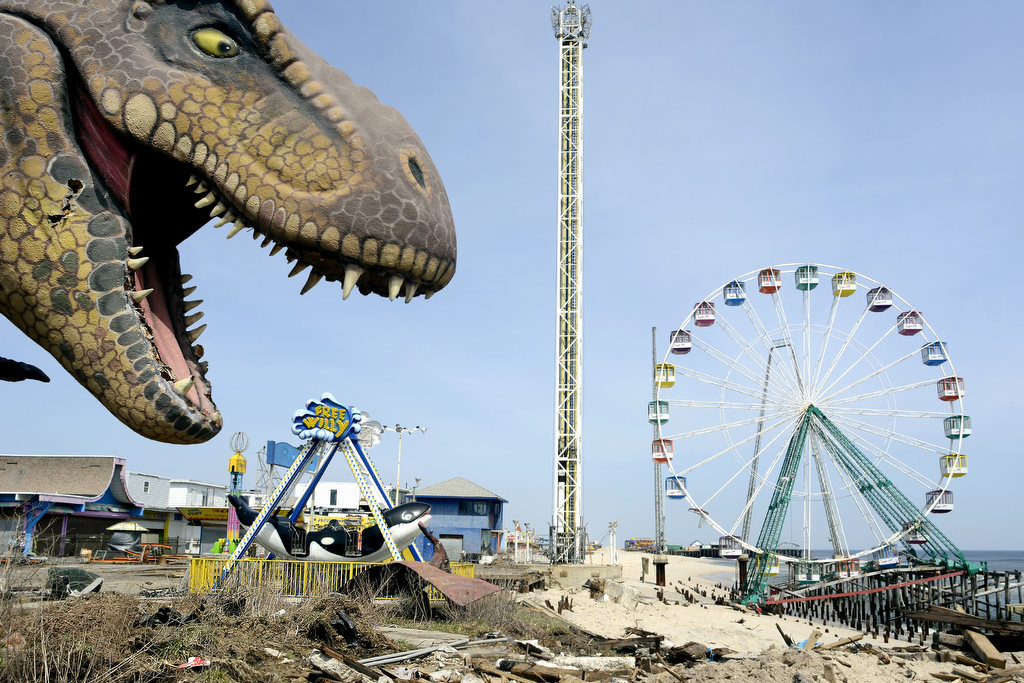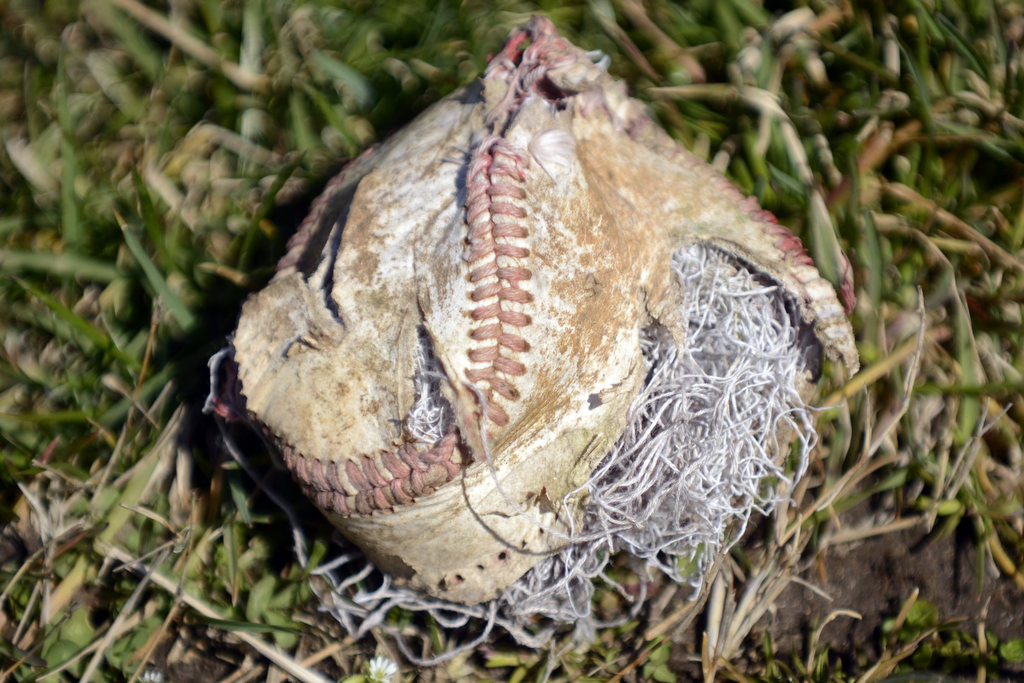 The T-Rex was around the corner from a New Jersey Natural Gas crew. The discarded ball, at a high school baseball practice
Tom Gralish, Inquirer Staff Photographer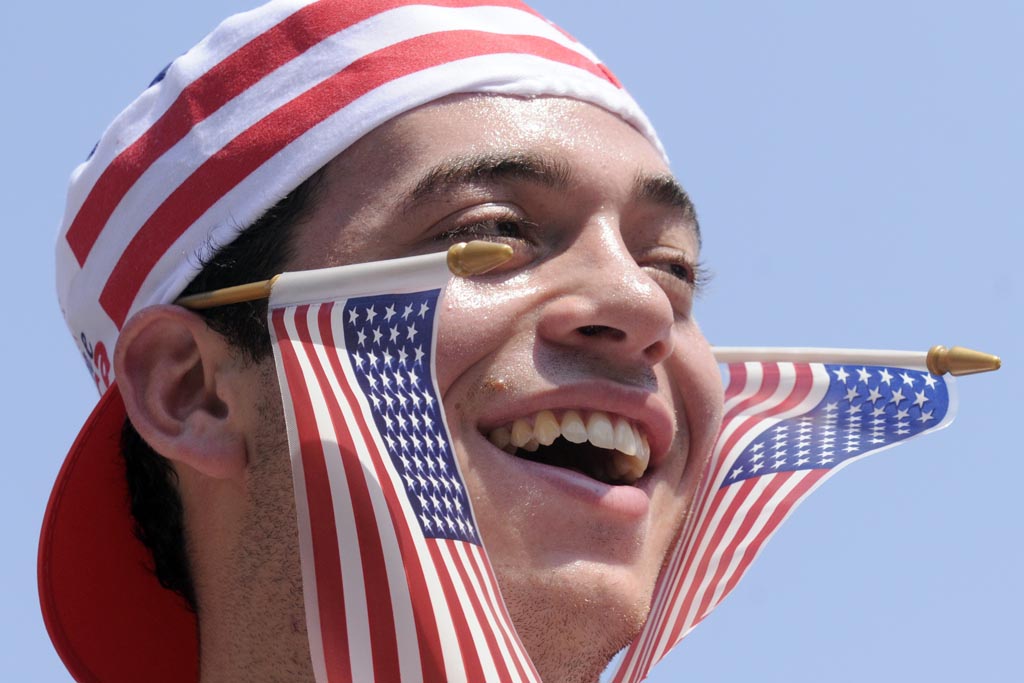 With about 200 members of the national Occupy movement convening in Philadelphia over the 4th of July for what they called the "Occupy National Gathering," the elevated police presence was noticeable during the Independence Day parade through the Historic District.
I've covered parades here - from the Mummers to the Polish to the Thanksgiving Day - for almost thirty years, and this was the first time ever the cops wouldn't allow photographers to walk along the route on the inside of the barriers. Or step inside to photograph participants head-on. Even with our City-issued Wawa Welcome America! press credential, the police wouldn't permit us to cross Market Street.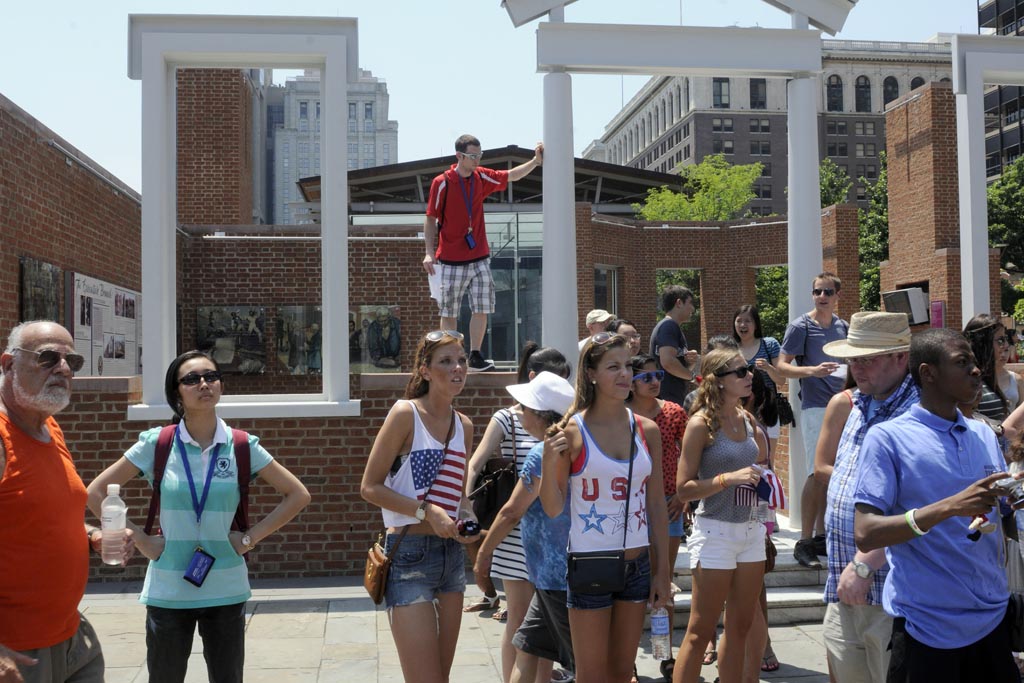 To get from Independence Hall to the Independence Visitor Center (where I'd stashed my laptop) across the street everyone had to either walk up or down five blocks, then cross walk back, or do like I and a bunch of other tourists did; take the subway to 2nd St. get out, cross over the platform, and take another train back to 5th St.
Tom Gralish, Inquirer Staff Photographer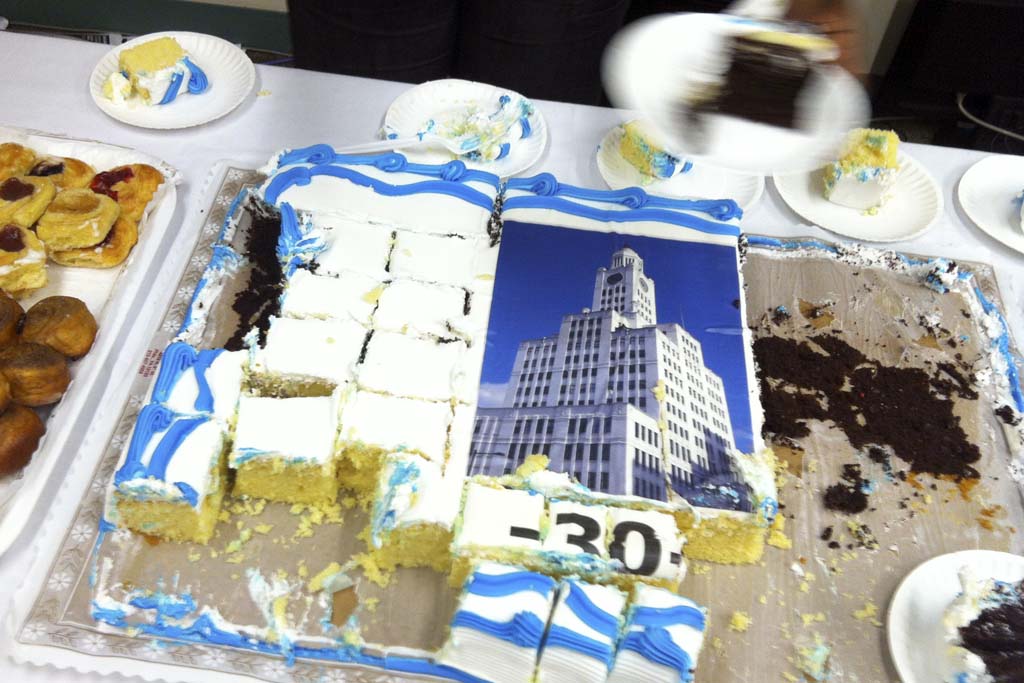 This has been a bittersweet week here in the alabaster tower on North Broad Street, as the Inquirer - and Daily News - make final preparations to move ino a smaller space in the old Strawbridge & Clothier Department store building at 9th and Market Streets.
I first visited The Inquirer Building in 1983, coming to Pennsylvania from Kansas City to visit my wife's family. In Philadelphia for the day, my new bride and her mother went shopping at Wanamakers, and I decided to walk to the Inquirer to visit a couple photographers I knew who worked there. I often stopped in at newspaper photo departments when I traveled. I was working for United Press International and had met many photographers while covering sporting and news events around the country.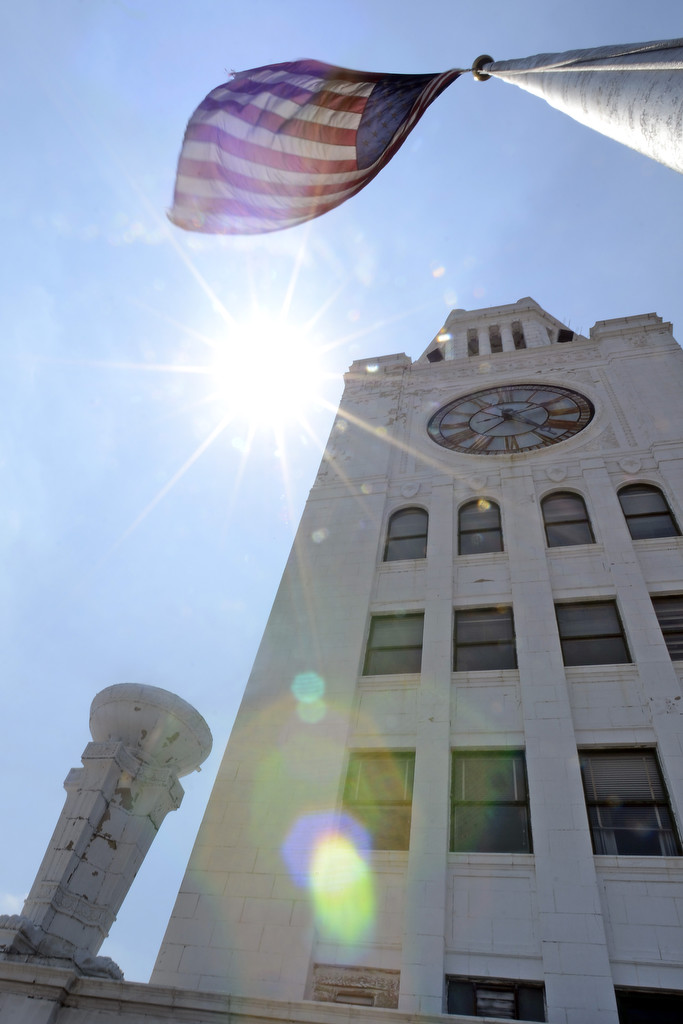 It was an easy walk, impossible to get lost. You walked toward the tallest building to the north - then afterwards, walk back toward the tallest building to the south - City Hall, right next to Wanamaker's.
Tom Gralish, Inquirer Staff Photographer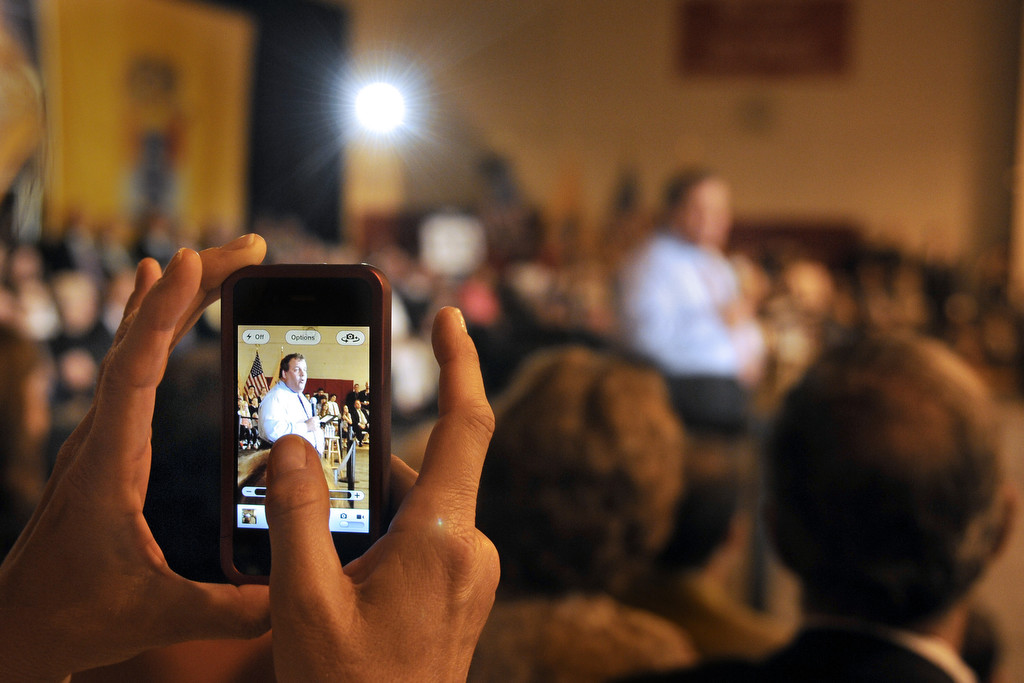 For a few days after I speak and show my photos to a group of photography students or to a meeting of a local camera club, I will often imagine the person in the front row picking up the newspaper and thinking, "okay, he had some images he was pround of, but let's see what he's done TODAY."
And that's a good thing. It keeps me humble. It reminds me that you only get one chance to make a first impression. It doesn't matter how many great photos I took last week, or a few years ago, if someone is looking at one of my photos for the first time, I want it to be one that they will appreciate.
When I'm photographing an event in my town, with my friends and neighbors are attending, I want to make a good first impression. They may know I'm a photographer for the newspaper, and they may read it every mornming, but maybe they don't ever really look at the pictures - or the byline. So, perhaps today, because they attended the town meeting appearance by Gov. Chris Christie in our Middle School gym, and saw me running up and down the aisles taking pictures - perhaps TODAY they'll look to see what I did.
Tom Gralish, Inquirer Staff Photographer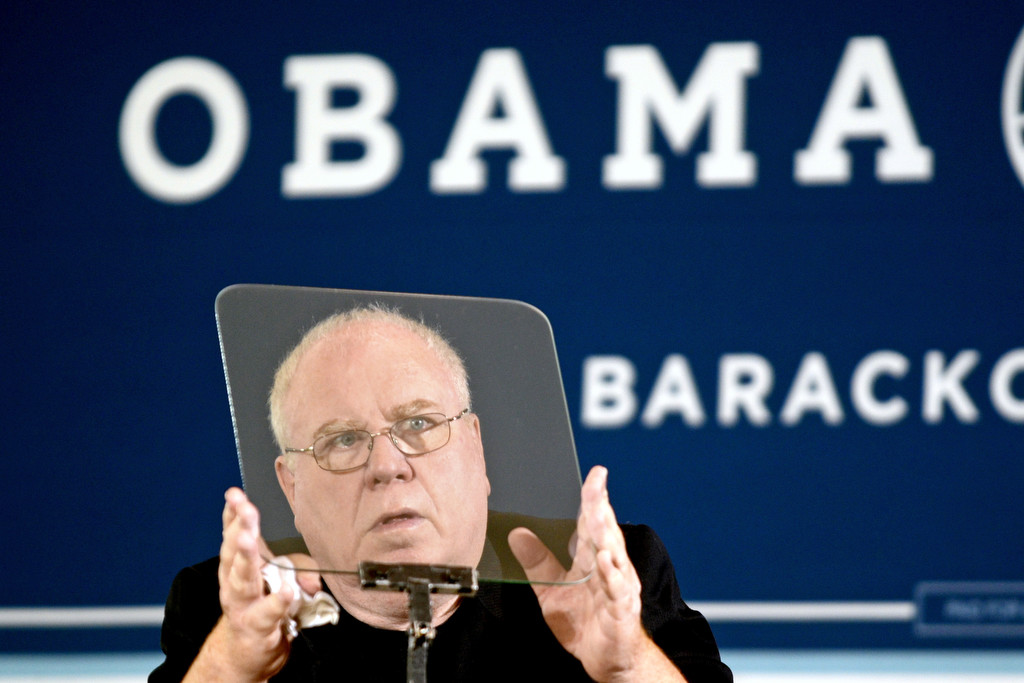 Because I asked, I was at the National Constitution Center five hours before first lady Michelle Obama yesterday morning. It's a story that's longer than it has to be…
The White House media advisory said equipment must be in the hall for a security sweep by 11:30 a.m. That usually means only large television camera and tripods. Smaller still cameras and camera bags are usually screened - along with reporter's laptops - when the the press arrives and is metal-wanded a few hours later, closer to the start of the event. But since the email advisory went to my editor, he was concerned I not risk getting locked out. So I double-checked with the White House logistics staffer - even laptops and small cameras? "Yes," she emailed me, "all equipment has to be inside the hall 4-1/2 hours early.
And that's how I ended up photographing the TelePrompter technician cleaning and adjusting the screens on stage.