Tom Gralish, Inquirer Staff Photographer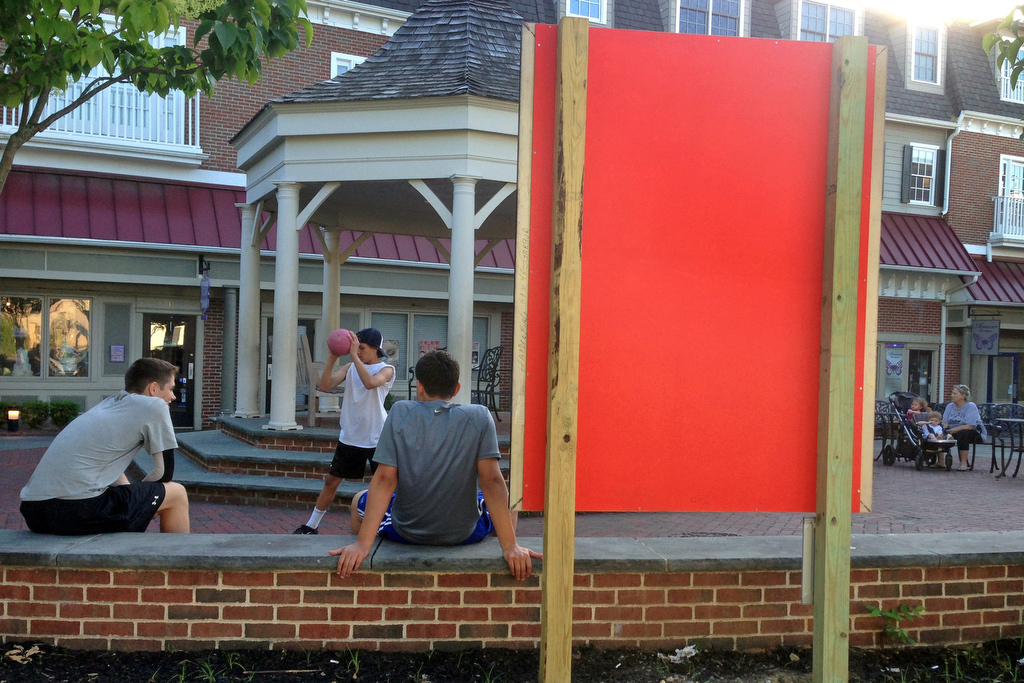 I have been off this week, meaning I haven't been shooting assignments. That doesn't mean I haven't been shooting photos (this week, mostly of my grandson, who turned four). Wandering around my town, I was reminded of a thought I had recently seeing the "backsides" of some of the "Inside Out" paintings placed around downtown Haddonfield, NewJersey as part of an initiative of the Philadelphia Museum of Art. Back in May, I'd photographed the eleven high-quality reproductions of art owned by the museum after they were installed here and in a few towns in Pennsylvania and neighborhoods in Philadelphia.
Below is the "front" of the photo reproduction above. It is titled "Tanis," painted by Daniel Garber in 1915 (click here, or on the photo to see all of the "fronts" from my May image gallery).
Tom Gralish, Inquirer Staff Photographer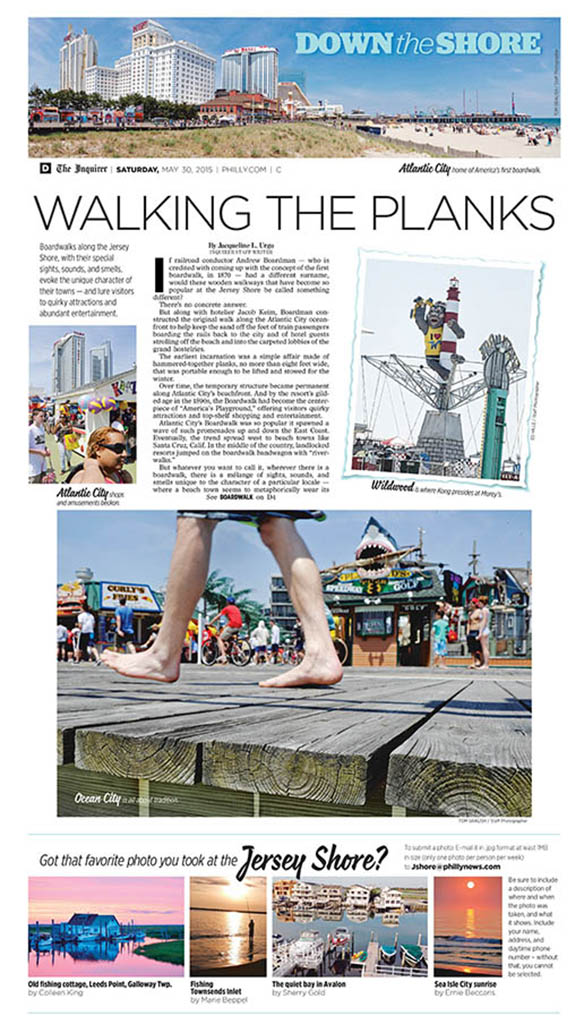 It's been a long winter/spring. Good to be getting back to the Shore.
The newspaper started a Jersey Shore guide last summer (not inspired by the MTV series) that came out every Saturday, replacing the high school sports section.
I was fun to shoot for. I ended up producing a photo essay just from all the drives I made covering stories there.
Tom Gralish, Inquirer Staff Photographer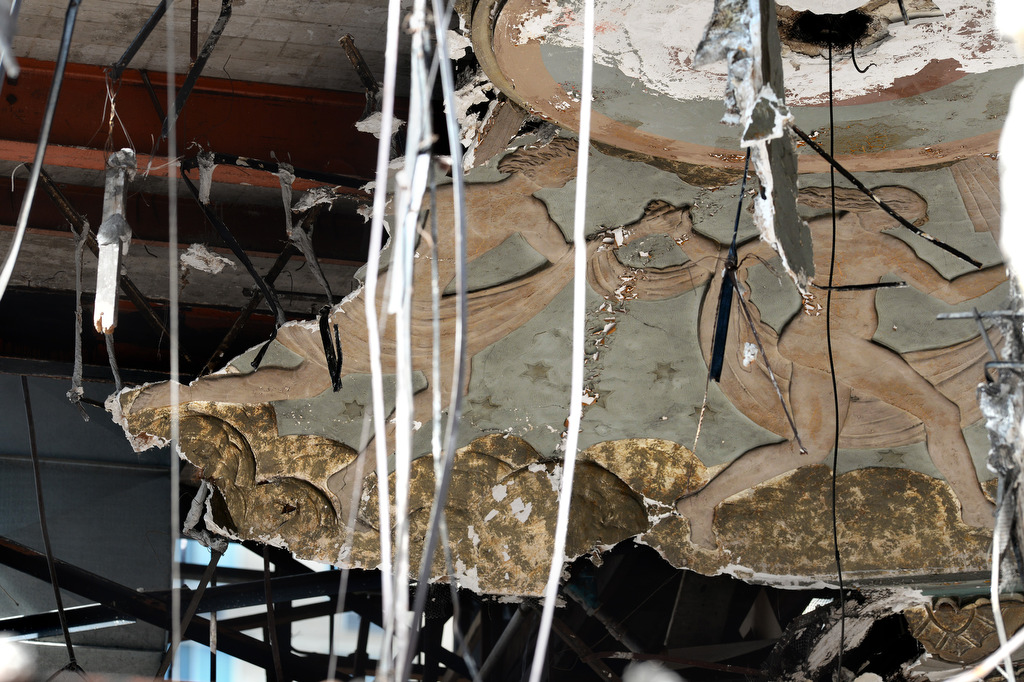 As a newspaper photographer, my most common subject matter is people. Meeting new and interesting people every day, putting them at ease for the camera, and capturing the experiences and nuances of their lives to share with our readers is the best part of my job.
Sometimes though, it's also challenging to just step back a bit and and tell a story about inanimate objects. Things like restaurant food, environmental closeups, nature and scenic views and even real estate.
Tom Gralish, Inquirer Staff Photographer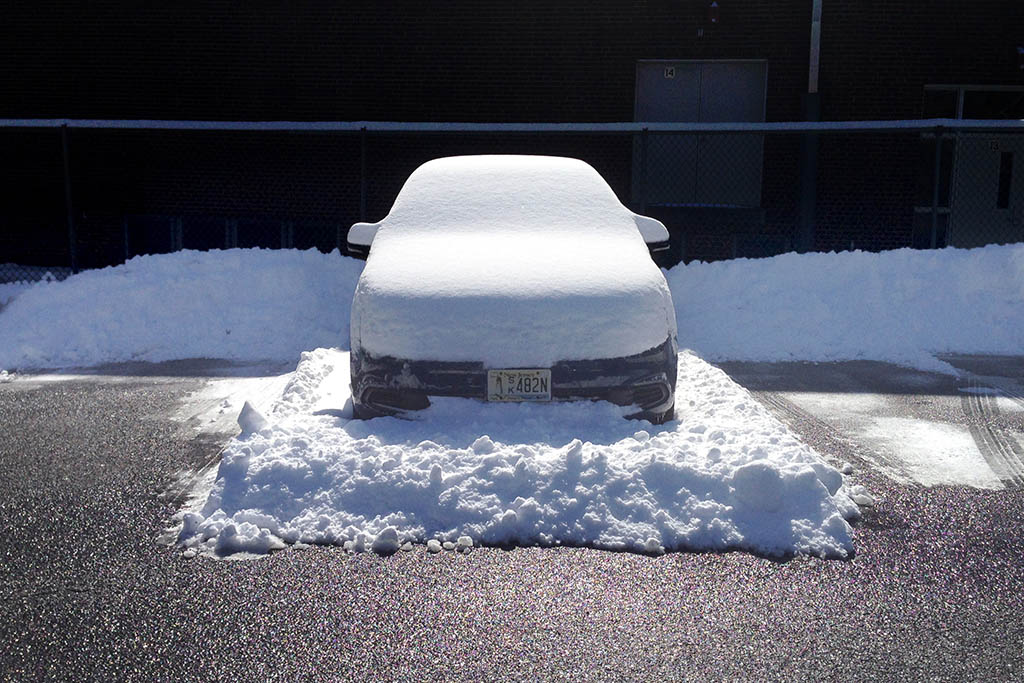 Spring arrived this weekend, along with a final blast of snow. It came on my day off, and after a season of shooting "weather art," it was refreshing to just hang out at home, look out the window and think about my colleagues trudging in it out there instead of me.
Looking at the newspaper Saturday morning, I expected to see one last collection of photos of people shoveling, blowing or sledding. Instead, to my delight, there were two wonderful snow photos, shot by fellow staffer Ed Hille and our intern, Meaghan Pogue.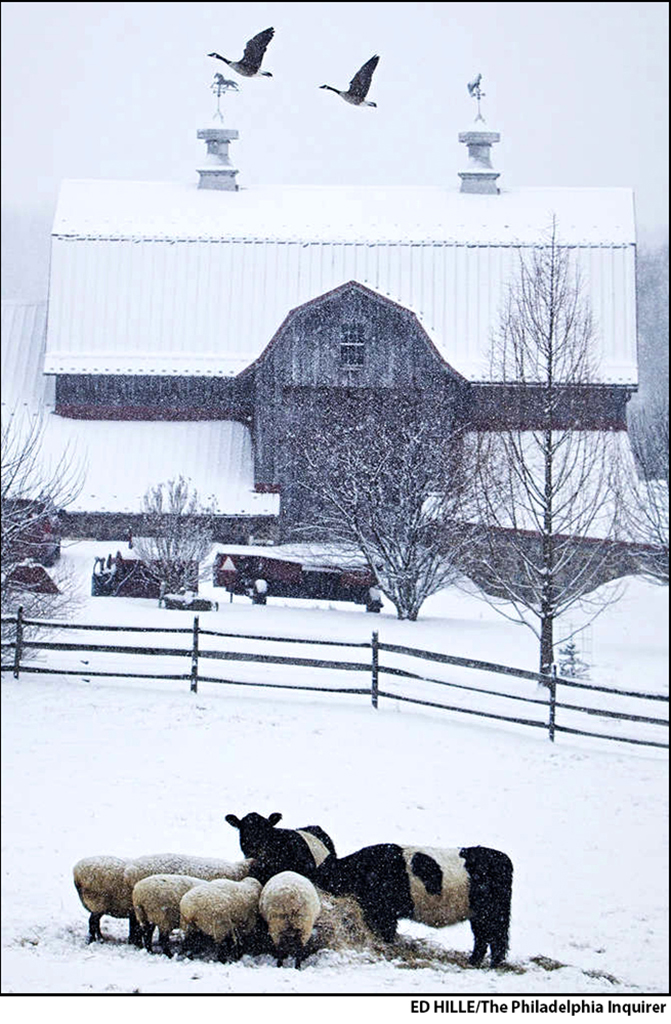 I didn't see a lot of "pretty" snow pictures this winter, so I was good to see Ed captured one along a roadside in Delaware County. You could almost cut his photo in half - make it either geese in flight over the barn, or cattle in front of the barn - and it's still a nice photo.
Tom Gralish, Inquirer Staff Photographer
It's not quite the Great Lakes, but the Delaware River here does get iced up every couple of years. So with our coldest winter temps since 1994, I spent an hour of so photographing ice flowing past both sides of the river - the Camden and Philadelphia waterfronts: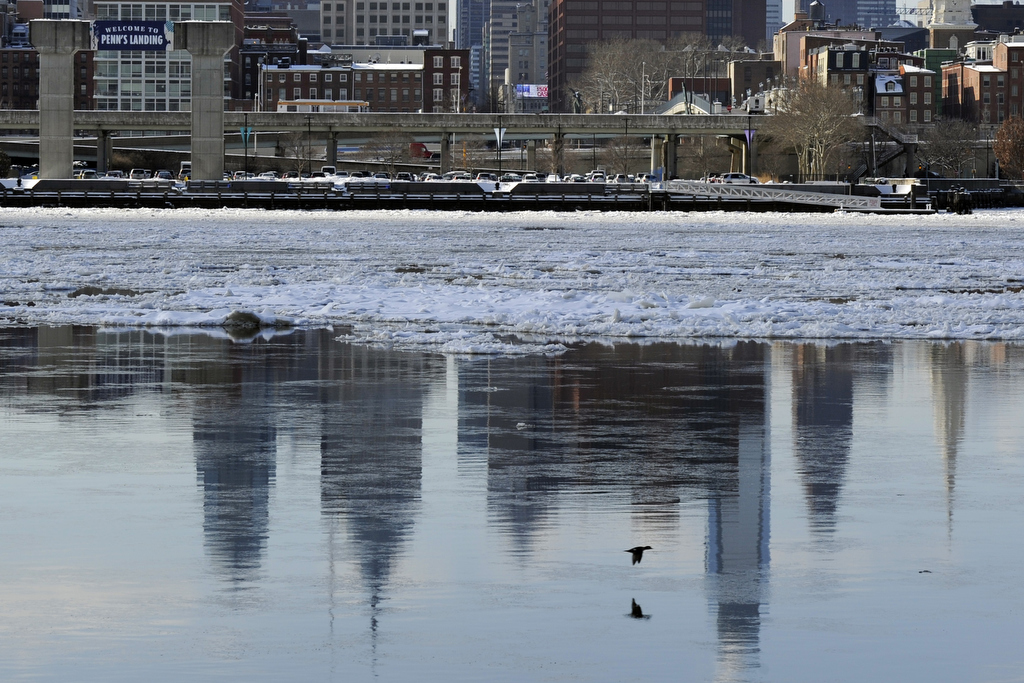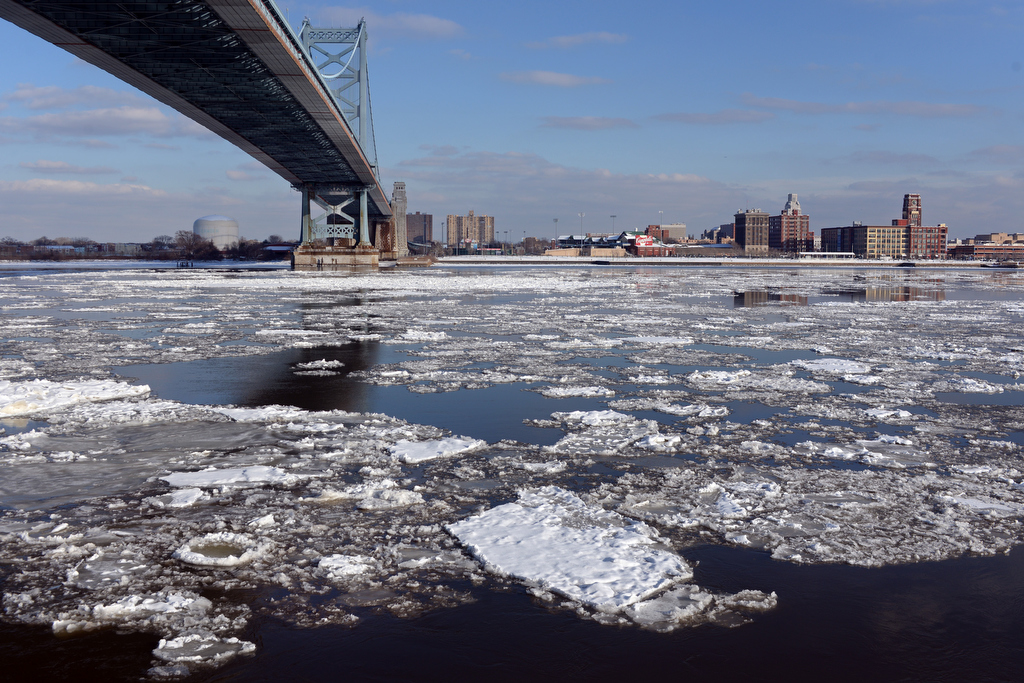 Tom Gralish, Inquirer Staff Photographer
This weekend our website unveiled a new weekly photo gallery of the work of staff photographers at the Inquirer, Daily News and Philly.com. Photos@Philly will be updated every weekend with the best photos of the previous week.
Click here, or on the photo: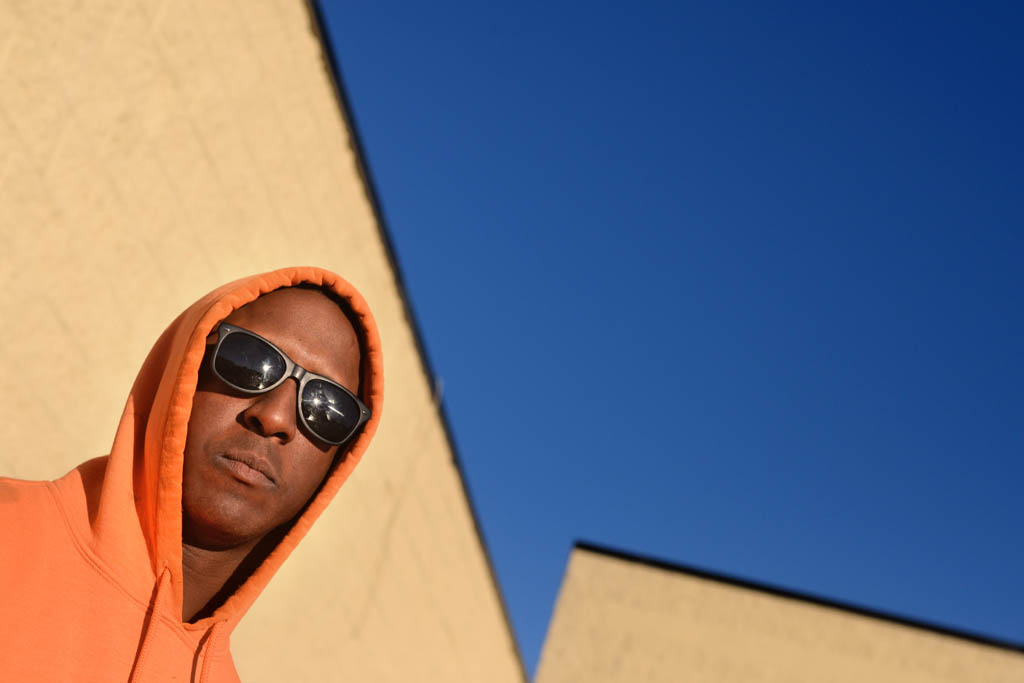 Tom Gralish, Inquirer Staff Photographer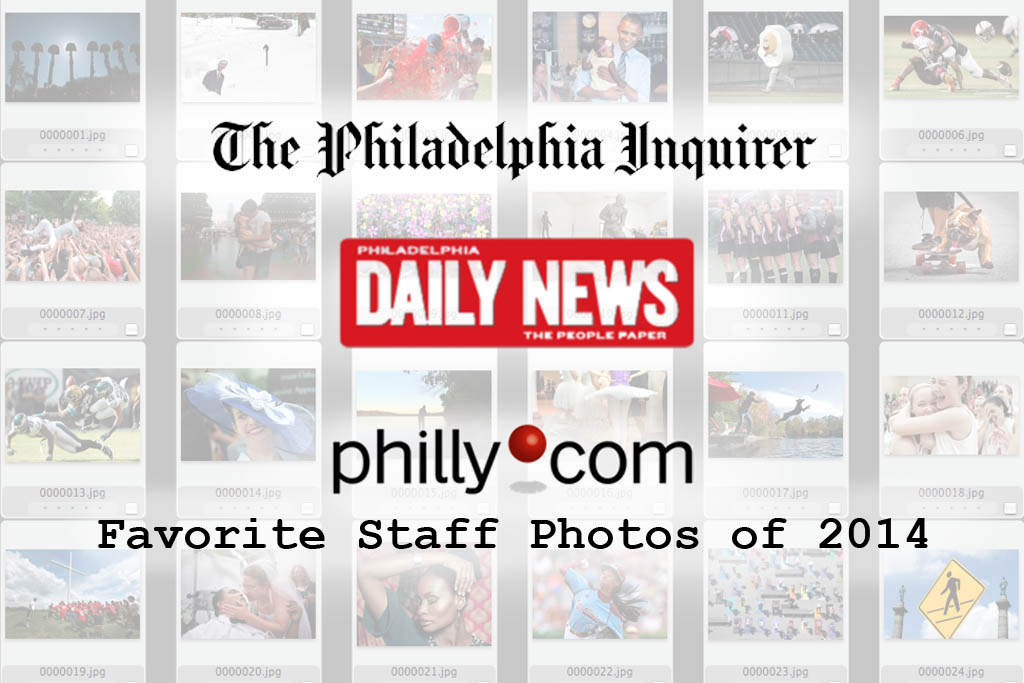 It's the time of the year when many newspapers and media outlets assemble their "Best Of 2014" lists.
Me too. Click here, on the title slide above, or on any of the representative photos below for a gallery of some of the favorite photos taken by staff photographers at The Inquirer, Daily News and Philly.com this past year.
Tom Gralish, Inquirer Staff Photographer
With the news this week that Pope Francis confirmed his visit to Philadelphia in September, 2015, people are talking about the previous papal visit, that of John Paul II, in 1979.
Among the stories told in the Inquirer today is that of Jim Murray, cofounder of the Ronald McDonald House, and at the time the Eagles' general manager. Murray was so devoted a Catholic that he had named his newborn son John Paul, and brought the infant to Logan Circle where the pope celebrated a Mass. More than a million people were jamming the Ben Franklin Parkway, but as the pope walked in the procession from the Cathedral to the circle right in front of them. A family friend priest held up the child, the pope noticed him and amazingly turned, placed his hand on the child's head, and blessed him - a moment captured in a photo that soon appeared on national television, and that even today can be found in Catholic homes. Murray called it the "McMiracle."
But that's not the end of the story. That picture was taken by a photographer who had already photographed another "miracle."