Canadians drink beer, world stunned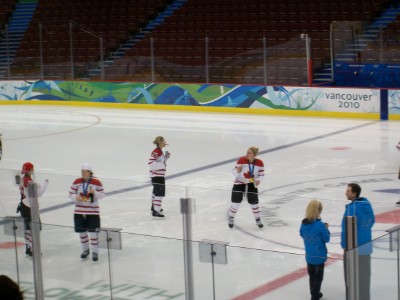 Canadians drink beer, world stunned
When I snapped these pics of Canadian women's hockey players celebrating their gold medal, I had no idea I was documenting an international controversy.
I thought it was kind of cool, actually. A bunch of the players returned to the ice in an arena that had emptied out of fans. They drank champagne and beer and lit a couple cigars. OK, so scoring heroine Marie-Philip Poulin isn't of legal drinking age -- it's not like they were chugging tequila out there.
But the IOC is stuffy enough to give an official tsk-tsk and the Canadian Hockey Federation apologized.
No one complained when skeleton gold medalist Jon Montgomery walked through Whistler Village chugging beer from a pitcher. Funny, eh?