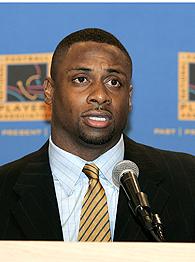 Once upon a time, it seemed like a foregone conclusion that former Eagles cornerback and Trenton native Troy Vincent would become the next executive director of the NFL Players Association.
The job opened today with the news that Gene Upshaw had died from cancer at the age of 63 after serving as the head of the players' union since 1983. While it still seems logical that Vincent is a leading candidate for the job, events of the recent past have clouded what direction the union will go next.
In addition to posting the news of Upshaw's death, the NFLPA web site also announced that general counsel Richard Berthelsen would be the interim executive director.