Jim Johnson: "A great man"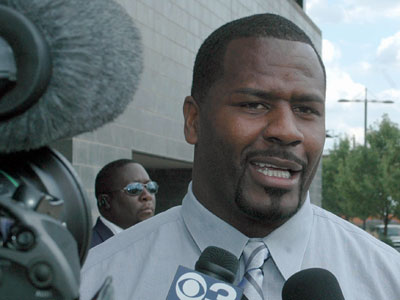 They stayed after almost everyone left, swapping stories about the grizzled, old coach they came to love and came to Lincoln Financial Field today to memorialize. Former Eagles Ike Reese, Hugh Douglas and N.D. Kalu were just a few of the approximately 300 that traveled near and far to remember Jim Johnson and pay respects to his wife, Vicki, his children and his grandchildren.
Jim Johnson: "A great man"